He aspires to take five more casualties. Ancelotti wants a team of 22 players because he will use the castillistas Blanco, Miguel and Chust.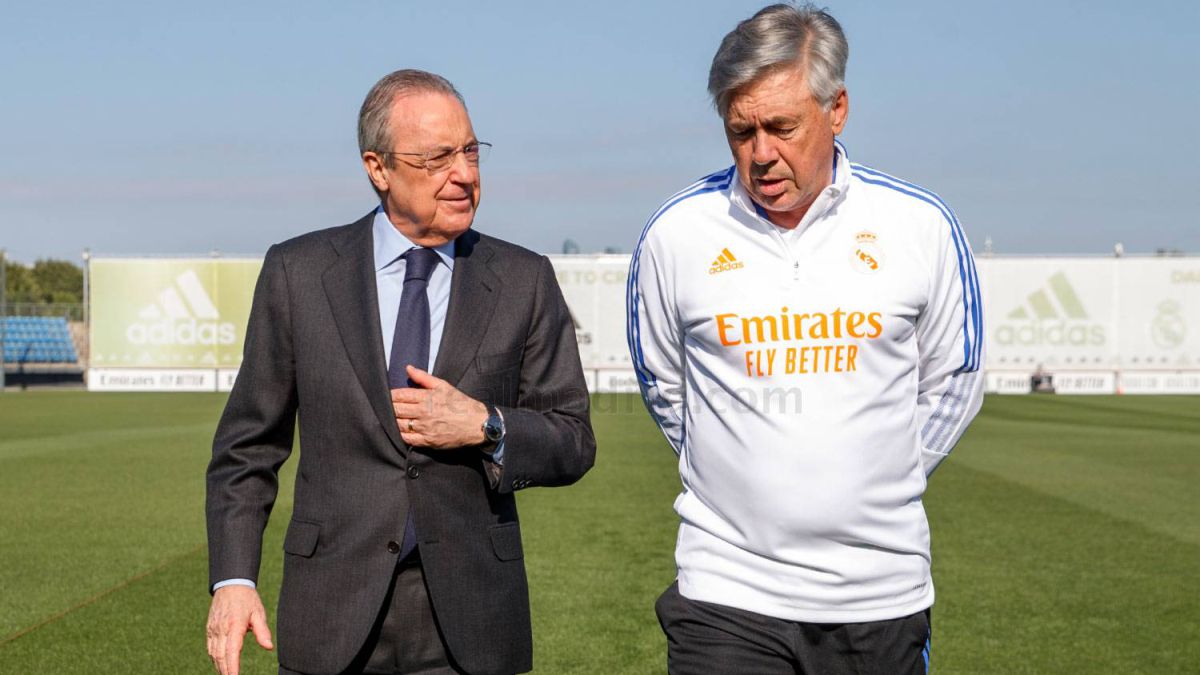 "You have to make the template shorter". It was the maxim Ancelotti repeated in his presentation when, over and over again, he was asked about the possible arrival of reinforcements. The coach, waiting for Mbappé to arrive or not and with Alaba among his players, believes that there are enough people to fight for the three important titles at stake. But he doesn't want a longer squad of 22 or 23 players. It is enough for you to have all the posts folded. Above all, taking into account two factors. The first, which will have three men who are called to be important even if they are registered with Castilla. They are Miguel Gutiérrez, Blanco and Chust. On the other hand, that there are two players who are versatile, such as Lucas Vázquez and Alaba himself, who can act in various positions.
Madrid is therefore pending to give between four and five more casualties (the objective is five). Exits are a bit stagnant. When Ancelotti said that the squad had to be shortened, there were 29 players in it (not counting those who were already on loan, Reinier to Dortmund and Mayoral to Roma). To date, he has two less, 27, after the departures of Ramos to PSG and Varane to United. This last operation has left between 40 and 50 million euros in cash.
There are several names that have directly hung the transfer sign. The fundamentals are Isco and Jovic, but also Mariano. The club is determined to make money with them. The one with the most poster is Jovic. Madrid paid 60 million for him and signed for five seasons. After two, he would have to sell it for 36 million so that it did not have a negative impact on the accounts. There is an added problem with him, that he charges five million euros net and it is difficult for another club to give it to him.
With respect to Isco the problem is the same. There are no offers for him and he charges 8 million euros net. It is not ruled out that the club facilitates an exit for the midfielder at almost zero cost simply to get rid of that burden. Something similar to what happened with James, who received 10 million clean. Either way, the man from Malaga would leave for free in 2022. The difficult thing is for another club to pay him what he charges at Madrid.
Encystical players.
There are other cases of footballers in the squad who have ended up becoming entrenched within. The most striking is that of Bale. He has already decided that he will hasten the year he has left at Madrid. Its agents assure this newspaper that it will not come out. Mariano is the other who has refused time and again to leave the club despite the fact that his participation, since he was recovered from Lyon for 27 million euros, has been only residual.
In another category are the players who have a future in Madrid but now have no place. One of them is Kubo. The Japanese is taking advantage of the showcase of the Games. So much so that Madrid, beyond a transfer, is considering its sale. Now he is the fourth non-EU member of the squad (only three can fit) and he arrived at Madrid at zero cost, so any operation will leave a good surplus in the club's coffers.
There is some uncertainty about Rodrygo because he is extra-community (like Militao and Vinicius) and now he has no place. He is a player in whom the board trusts a lot. Therefore, Madrid's first option is to register him with Castilla and not play the League until the nationalization of Vinicius arrives, which is expected in the coming months (but he could play the Cup, Super Cup and Champions). All in all, the possibility of a loan to a top team that ensures minutes cannot be ruled out. On the right wing (his favorite) there is a real overbooking of players, so Ancelotti tried it on the left (that of Hazard and Vinicius) in Glasgow ... and scored a great goal.There is still a lot of market left and the squad will be adjusted, but with the current situation, for the first league game on August 14, Ancelotti will not be able to put on the list (this year, due to COVID, the possibility of summon 23 players) to Rodrygo, to begin with, and he will also have to leave out three other players from the first team, not counting Chust, Miguel Gutiérrez and Blanco.
Photos from as.com