Luismi's arrival removes a problem from Ziganda
El Cuco already has the defensive midfielder that it was claiming from the beginning of the market. Oviedo will still sign another pivot in what remains of the market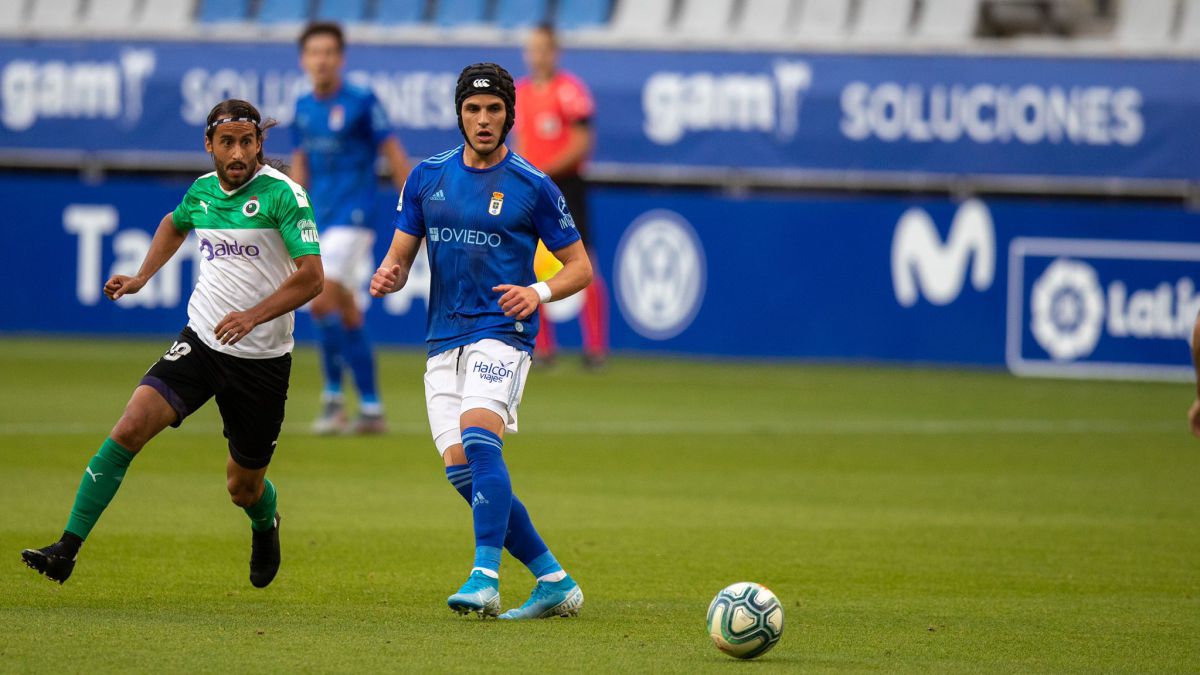 The arrival of a defensive pivot was one of Oviedo's main needs for the new season. After losing Edgar, who returned to Betis after his loan, and Tejera, with whom no agreement was reached, Ziganda stayed with the home players to fill the position. Jimmy and Mier filled the position in the league premiere. But Ziganda wanted something more. Hence, the arrival of Luismi fulfilled their expectations.
But Rubén Reyes' duties do not stop there. The sports director is still looking for another cash for the center of the field. Ziganda has relocated Sangalli in the preseason and Mossa in the league premiere, but Reyes is looking in the market for another player who can adapt to the same role in the midfield.
For the time being and until Luismi takes the form and the squad is completed, the boys of the house, Jimmy and Javi Mier, demonstrated against Lugo that they can be a valid option in case of need. Against the Galicians they were two of the most prominent.
Photos from as.com