Luis Suárez, the Metropolitan and the goal: an inevitable connection
The Atlético fans were able to celebrate in the stadium, after a year, a goal from the Uruguayan. The fans surrender to their gunman, who will not go with Uruguay due to an edema in the knee.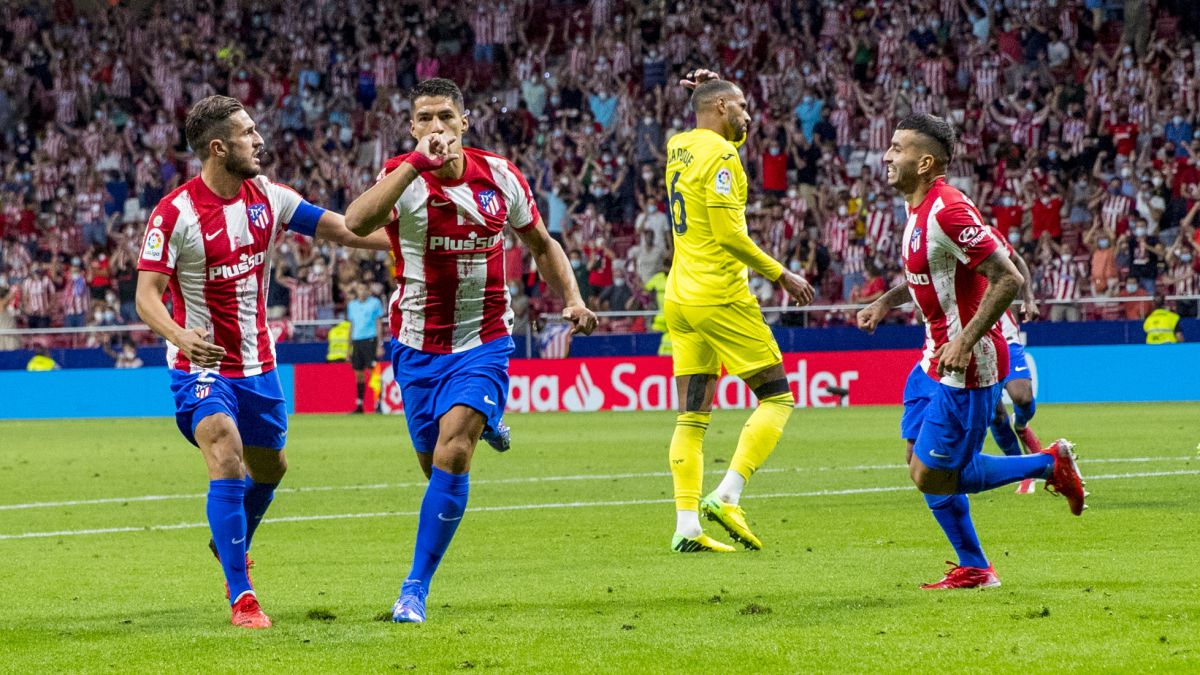 The one between Luis Suárez and the fans of the Wanda Metropolitano was an inevitable idyll. Both missed each other for a long and suffered year, the first of the 9 at Atleti, and now they have connected wonderfully. The Uruguayan arrived to score goals in an empty stadium and who, until then, knew him dressed as a Barça player, one more villain. But with his signing, the fans began to fantasize about how their goals would be in a Wanda to burst. For example, how their goals would have been celebrated against Madrid or Osasuna last year. This Sunday, at last, the Metropolitan, even if it was 40%, could roar with a goal from Suárez. And then, scared, the stands put their hands to their heads when he limped off: he has moderate edema in his left knee, so he is not going with Uruguay.
Against Elche, Suárez had his first minutes in front of the mattress fans. But against Villarreal he did it for the first time from the beginning. When the lineup rang over the loudspeaker, the "with number 9, Luis Suárez" was followed by a loud ovation, practically at the level of those Simeone takes. Of course, the now classic "Uruguayan, Uruguayan" also resounded with which the fans cheered Godín, Giménez, Forlán, Petete Correa before ...
He scored in his first and only shot
A Suárez looked very active, but still far from his best form. Even shy to look for the goal. He had chances to pass from Lemar, Correa, Carrasco ... but in none of them did he finish. And in the second half, when his replacement was already suspected, he made it 1-1. Llorente stole, Correa assisted and Suárez, in his first and only shot, scored. And the Metropolitano collapsed and trembled as if it were full despite the fact that only 26,840 fans attended. And he chanted once more to the Uruguayan. With a year late due to the pandemic, Suárez felt what it is like to celebrate a goal in front of his people.
Now, it is up to the gunman to recover from this knee discomfort. The footballer stays in Madrid during the break and saves the trip and the three games with his team. The goal is for him to arrive in time to visit Espanyol on September 12. He is the team's striker and, now, he promises great nights at the Metropolitano.
Photos from as.com