Lugo and Sanse tie in intentions
The first part was dominated by txuri-urdin, but Lugo was better in the second. Both teams, denied face to door.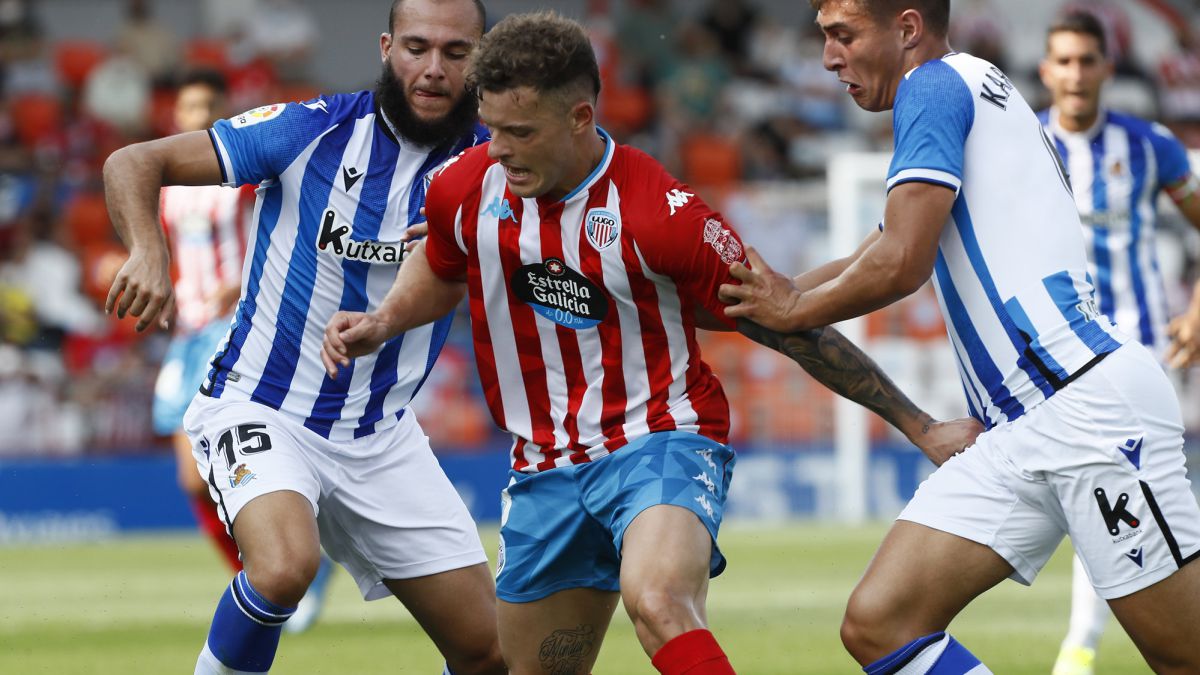 The first games of the season are a hybrid. They have competition, of course, because there are points at stake, but there is also a lack of set-up, verve, energy. Lugo and Sanse had ideas, touches of what they want to become, but with many edges still to be polished. To start with the visitors, it is clear that Xabi Alonso wants a team in his image and likeness, and Turrientes is key there, but he lacks speed and fang. Lugo, for his part, has plenty of trade but he lacks continuity, especially in attack. Of course, from the bench Albés had more influence in the game than Alonso, at least in the future of the second half.
The first part was not a big deal, so are we going to fool ourselves. Each one with their weapons but with little depth, both teams were looking for the opposite goal but without taking more risks than strictly necessary. El Sanse, through the possession and mobility of Lobete and Karrikaburu at the top and the direction of Turrientes, a boy who plays with 14, like his mister Xabi Alonso, and whom he remembers in his game. Meanwhile, Lugo waited behind him, armed with an asymmetrical pattern that went from the defense of five in defense to 4-3-3 in attack and with the arguments of Gerard Valentín and Manu Barreiro to scare him. There were no great occasions, beyond a couple of Barreiro's header shots and some txuri-urdin internship that did not go any further. Of course, Séné points to the compass of the albivermellos and Lobete to the First player in the visitors.
More moved began the second part. At the minute of the resumption, Lugo claimed a penalty on Gerard Valentín that neither González Francés nor the VAR considered such. The passage through changing rooms did not serve to increase the pace of any of the contenders, who did not decide to step on the accelerator. Lugo did seem to want to advance lines, but without success and Real lacked speed in circulation to surprise. In the final stretch Albés tried to revolutionize the game by entering Pita, Joselu and Mayoral. Marton had it for Sanse as soon as he left, but his shot was deflected. In the end, Lugo ended up sending but without luck in the face of goal and Real accepted the draw with the last changes of Xabi Alonso. Distribution of points that satisfies Sanse more than Lugo, but which helps albos continue to consolidate projects.
Photos from as.com