Lucila Pascua, ex of the National Team: "We are not trash cans"
Another former member of the Spanish National Team speaks after the testimonies of Xargay and Cruz and the dismissal of Mondelo: "The most powerful weapon? Our voice."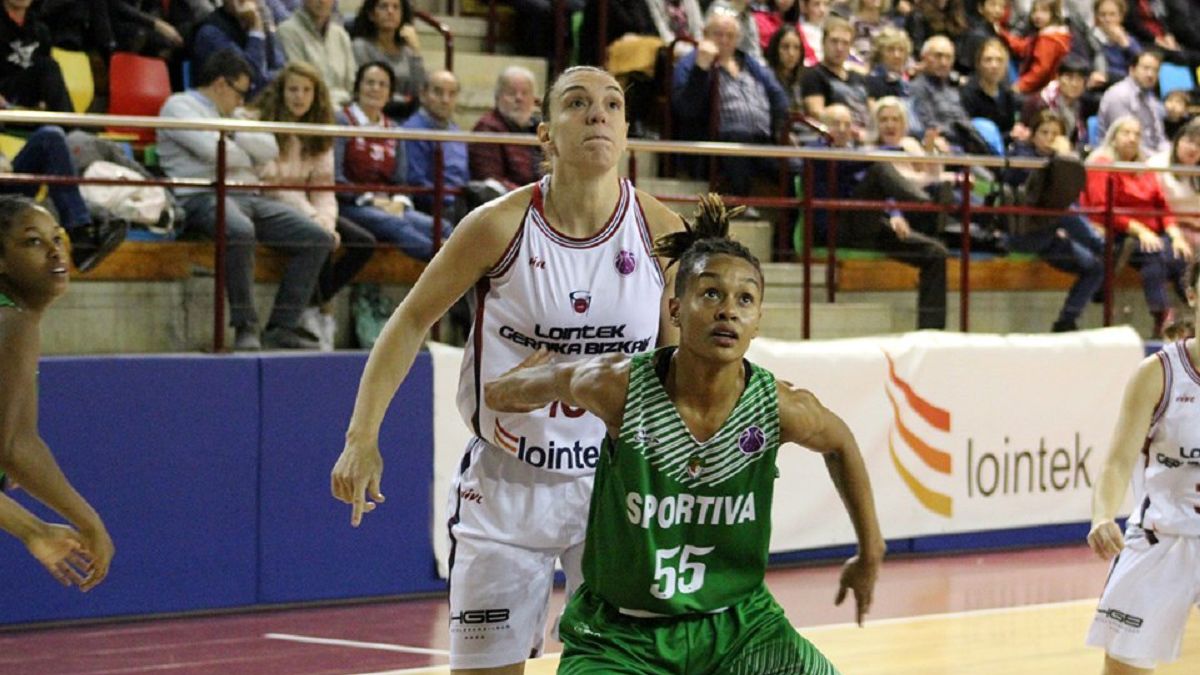 Lucila Pascua was the last to speak about the complicated situation that surrounds the Spanish women's basketball team since the Olympic Games ended, with the dismissal of Lucas Mondelo and the subsequent testimonies of Marta Xargay and Anna Cruz who accused of bad conducts to the selector.
The veteran Catalan pivot, a regular in the National Team throughout his career, has wanted to express his feelings on social networks, from which this letter is extracted:
"It took me a few days to assimilate the things that my colleagues have been saying. I did not want to miss the opportunity to express what I feel. It is not an opinion, it is based on my personal experience and it has come out of me. I consider myself a person who As I have been for much of my life, I have tolerated some people crossing boundaries with me, it all consisted of swallowing and not complaining, focusing on other things, covering up (which is why we are privileged). But up to a point. I don't want to. generalize because in basketball I have met wonderful people, although on many occasions those who humiliate you leave a deeper mark and more difficult to repair. Anecdotally, from colleagues who insult you, to presidents who yell at your face for asking your salary after months without payment, to coaches who stop talking to you when you are injured, clubs that have wanted me to manage the signing of another player (obviously I did not) and I am still waiting do the call if they count on me or not. This together with all those people who look impassive or who turn their faces thinking 'better her than me'. My list is long and my memory impeccable. And unfortunately, the older you get and the less interested you become, things get worse "
"What if you complain, they ban you from the sites? It may be. That there are times when you are in such a hurry that you have no choice but to shut up? Also. The times they have told me that if I complained about not charging I would gain a reputation for being a problem and no one else in my life would want to sign me. But what would I do? I have a bad habit of eating every day. And I know that life is like that and that, unfortunately, we are going to meet that guy of people who need to feel superior by belittling others, but then and despite who may weigh the most powerful weapon we have is our fucking voice. One way to help the new generations is to speak, so that they do not normalize or tolerate certain behaviors (in any facet of life) "
"I have read that elite athletes have to endure and that now there is a generation of glass. No, we are not garbage cans where unprincipled, unscrupulous and uneducated people pour out their frustrations and complexes. Yes, and luckily , we have our voice to express ourselves. And it would be more, at the moment we feel like it or we are prepared for it. Because sometimes, you hide it so deep inside and you want to cover it so much so that basketball continues to be worthwhile (in my case) that you almost almost made it disappear or you think that it was not you who has gone through that nightmare. I reiterate that the number of people so I have met in my path has been minimal in more than 20 years as a professional player and 15 years in the national team, but unfortunately for me those people have managed to mark me (even today I still let them win). As I am, I laugh at myself and relativize some situations after a long time. At the time, it shows how bad I had it and how bad I am going through some more recent experiences. And increasingly, I hate the word resilience if it is used to replace the term 'adapt to adverse situations' with 'swallow with things, even if you burst'. Finally, no one tells us when and how to speak, it is our right, it is our experiences "
Lusy Pascua, with an extensive curriculum that includes important stages in Zaragoza and Salamanca, is the holder of the rebounding record in the Endesa Women's League. With Spain he began his successful career in 2003, with a European bronze, and ended it with an Olympic silver in 2016.
Photos from as.com