LeBron gets serious: "Keep talking like that about my team ..."
Criticism of the new squad has made the King defend his new teammates on the networks in his fourth season with the Lakers.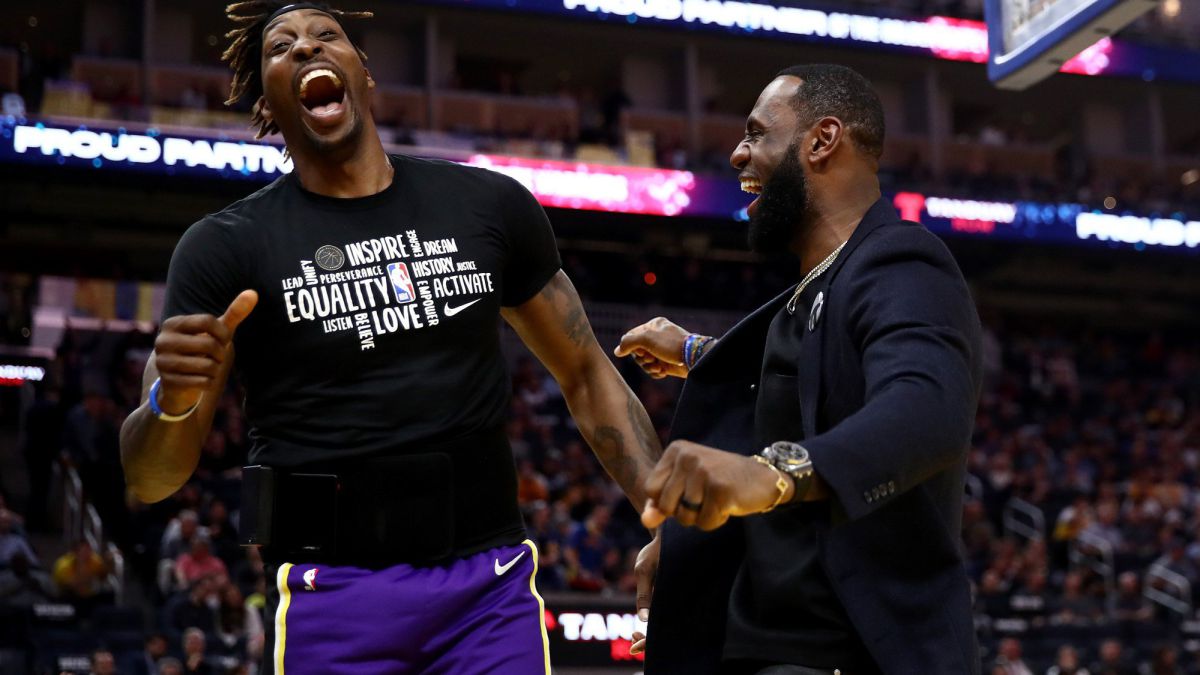 After surrendering their 2020 Florida bubble-won crown in an injury-ridden annus horribilis, the Lakers have completely revamped their rotation in pursuit of another title. It would be number 18 in their history and would put them in front of the NBA (it would break the tie at 17 with the Celtics). And it would, of course, be the fifth for LeBron James, who will begin his fourth season in LA at the age of 36 (he will turn 37 on December 30).
LeBron and Anthony Davis paid with injuries for the complexity of a season marked by the shortest break (71 days) that a champion has had between two courses. Needs of pandemic calendars that want to return to normal, or the closest thing, in the 2021-22 campaign. One in which the Lakers want to return to being a contender for the title after falling in the first round of the last playoffs, against the Phoenix Suns. For this, a rotation changes a lot in which Talen Horton-Tucker has been renewed and Malick Monk and Kendrick Nunn arrive. That within the younger players. The rest are very illustrious veterans ... but very veteran: Russell Westbrook (32 years old), Wayne Ellington (33), Kent Bazemore (32), Trevor Ariza (36), Dwight Howard (35) and Carmelo Anthony (37). In addition, they are followed by LeBron (36) and Marc Gasol (36) .
And the critics have taken note and have drawn the hatchet: the networks are filled with memes that mock the veteran Lakers and analysts anticipate the failure of a project that could end up weighed down by the legs with too many kilometers, risk high in injuries and the difficulty of integrating a third alpha male, Westbrook, alongside LeBron and Davis.
But LeBron doesn't want to hear such criticism. Or rather the opposite: he wants to listen to them and feed on them. And he wants, above all, that if things go differently later, everyone remembers what they are saying now on social networks. This has been his message: "Keep talking about my team, the age of our staff, how we play, how much we got injured, that our time in the NBA has passed, etc. etc. etc. Just do me a favor, PLEASE. And I say PLEASE. Keep that same narrative and that ENERGY when this starts. That is all I ask. #Thank you ".
In what will be his nineteenth season in the NBA, he wants to remain one of the great players in the League. Last season, he was among the MVP contenders before a nasty ankle injury stopped him short and visibly reduced his explosiveness in the playoffs as well. His hope is that experience and talent outweigh age and that Westbrook fits in in a big three format with him and a Davis who also had a nightmare last season, with knee and Achilles injuries.
Photos from as.com