Laprovittola: "There will be a lot of competition with Calathes and Jokubaitis"
The Argentine guard confessed to feeling "very happy" in his new team and was ambitious: "We are here to do great things."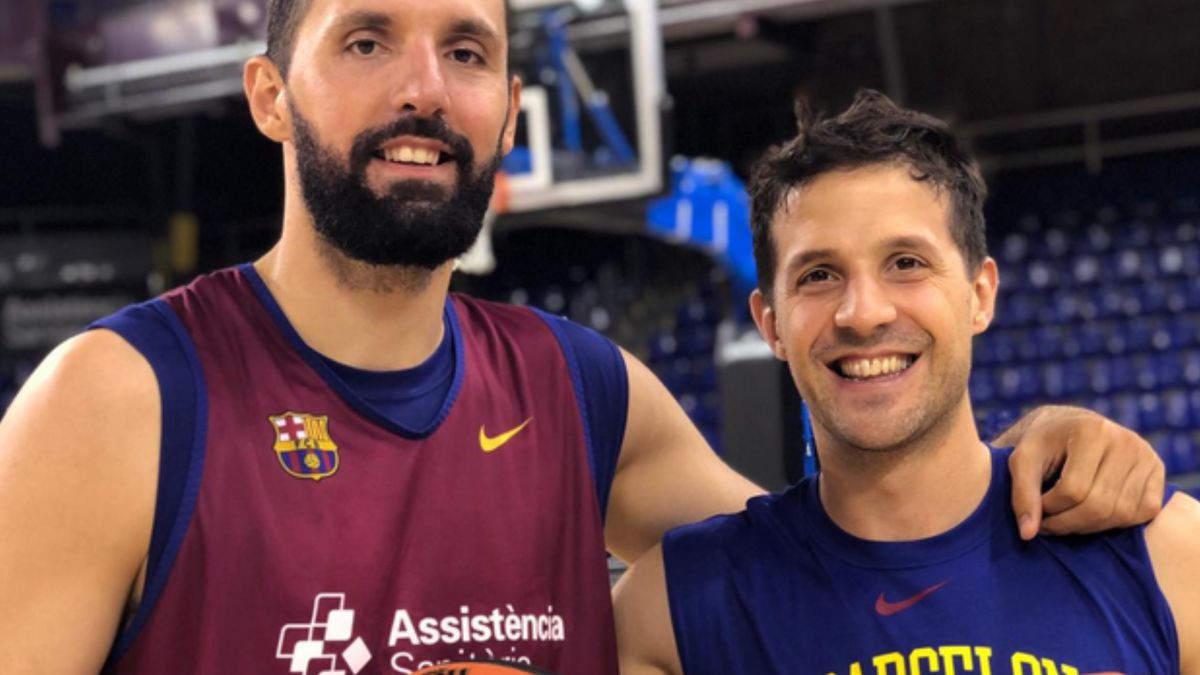 Nico Laprovittola, a new Barça player from Real Madrid, considers that he will have a lot of competition in his base position, for which Nick Calathes and Rokas Jokubaitis are also fighting. "There will be a lot of competition in our position, but the most important thing is that we get along," said the player born in Morón (Argentina) 31 years ago.The point guard, who has not yet made his debut as a Blaugrana although he is expected to do so tomorrow in a friendly in Encamp against French Limoges, also explained his feelings in a new project he faces after two seasons at Real Madrid. "I am enjoying a lot and very excited. Meeting new people, the names of all of them and the plays. Either way, I am very happy and very content" .
Nico Laprovittola, who also played for the ACB at Baskonia and Joventut Badalona, is ambitious for this new season. "We are here to do great things. They have received me very well and I want to get into team dynamics now. I come to Barça at a good time for the club."
The conductor, international for Argentina, spoke about his new coach: Sarunas Jasikevicius. The Lithuanian coach also held the same position as the Argentine guard. "I had always seen 'Saras' with the Lithuanian national team and playing against Argentina. He always caught my attention because of the way he played. As a coach, he lives games with a lot of adrenaline and energy."Laprovittola is clear about the objective of this new project that began on Thursday in a friendly against MoraBanc in Encamp with a victory for the Blaugrana and without the participation of him or Alex Abrines. "Teams like Barça want to be European champions and they are not content to finish in other positions. I also want to live it. We are clear that everyone will want to win us, but we must be firm. The important thing is that the team wins games and feels comfortable on the track ", said Nico Laprovittola, who will be able to experience his debut as a Blaugrana in Andorran territory tomorrow in a friendly against Limoges that this morning lost against MoraBanc.
Photos from as.com