Laporta: "Ilaix? If you don't want to renew, you know ..."
The president of Barça assured in the presentation of Emerson Royal that "all the signings we have made can register, but we ask LaLiga for flexibility to sign more" and that "when I think of Messi I have sweet dreams" -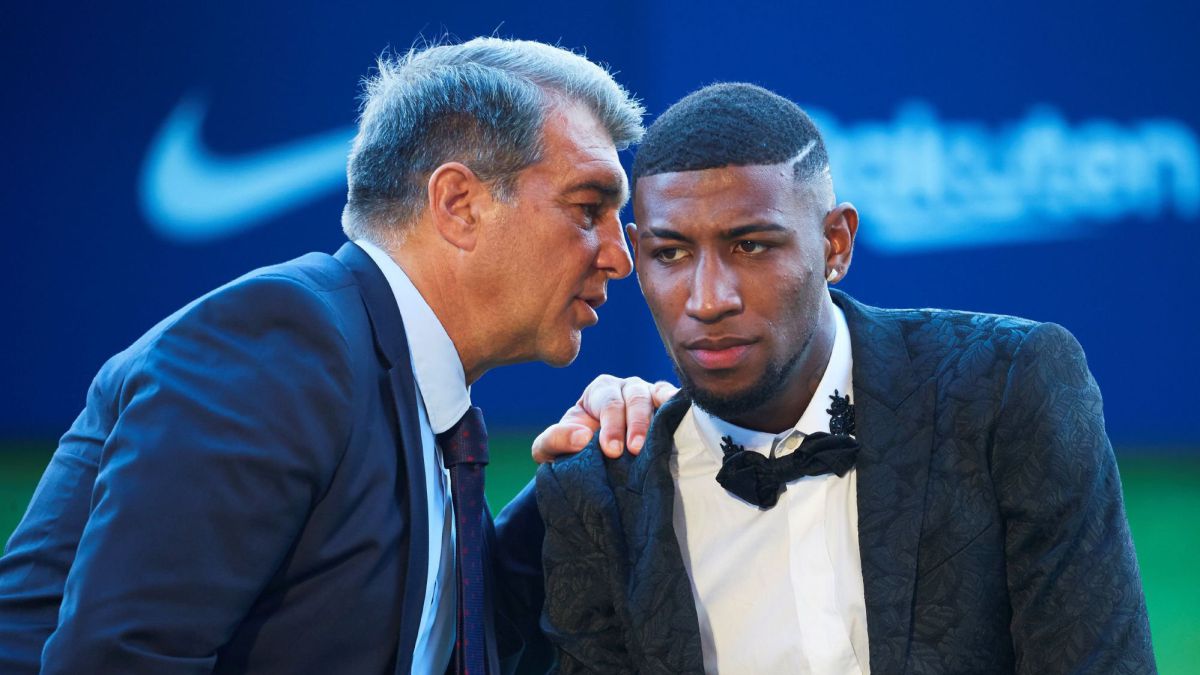 Joan Laporta, president of Barcelona, not only trusts that Messi will sign with Barcelona as soon as possible, but also added that all the transfers made can already be registered in LaLiga, which he asked for more flexibility to specify more additions.
The president made these statements in the course of the presentation of Emerson Royal as a new Blaugrana player at the Camp Nou where he confessed that "every night I have sweet dreams when I think of Messi. We do everything possible so that he is there, the negotiation progresses well and in the line that we think. We are in the process and Messi wants to continue, we must ensure that he continues. I appreciate that he wants to stay ".
Beyond Messi, Laporta reported that "the players that we incorporate under the Fair Play parameter can all register according to our criteria, but we ask LaLiga for more flexibility as happens in other countries to be able to incorporate more signings. As long as we do not have more margin in we cannot incorporate anyone at Fair Play ".
Asked about the case of Griezmann, whose exit would be key to balancing the wage bill, he stated that "Griezmann makes us all happy. He fights like the most, he is a great professional. There was interest in the market and we are the same as we were and if there is no situation where you want to leave, we will respond to your contract ".
And regarding the negotiation with the captains so that they lower their salary, he added that everything is going well: "We are in the negotiation phase with many players to reach agreements and we have seen that they prioritize the entity over their personal interests. I want to thank. We have recovered the intensity and an attractive game system. The new ones ask for step ".
President Laporta concluded by sending a clear and forceful message to Ilaix Moriba: "His case should not be repeated. You will understand that it is a situation that we cannot accept to launch the message of our quarry policy. If you do not want to renew, you already know that you have other solutions. We do not want players that we have trained and who in the last year do not want to renew. He is very good and it tastes bad. I hope he reconsiders and we reach an agreement, but we do not accept pulses in which what we have done for him is not accepted . Whoever wants to go, is free to do so. Unfortunately he is like this ".
Photos from as.com