Landa: "In La Vuelta I want the podium and some stage"
The Basque, recovered from his fall from the Giro and after conquering the Vuelta a Burgos, attends AS before his participation in La Vuelta.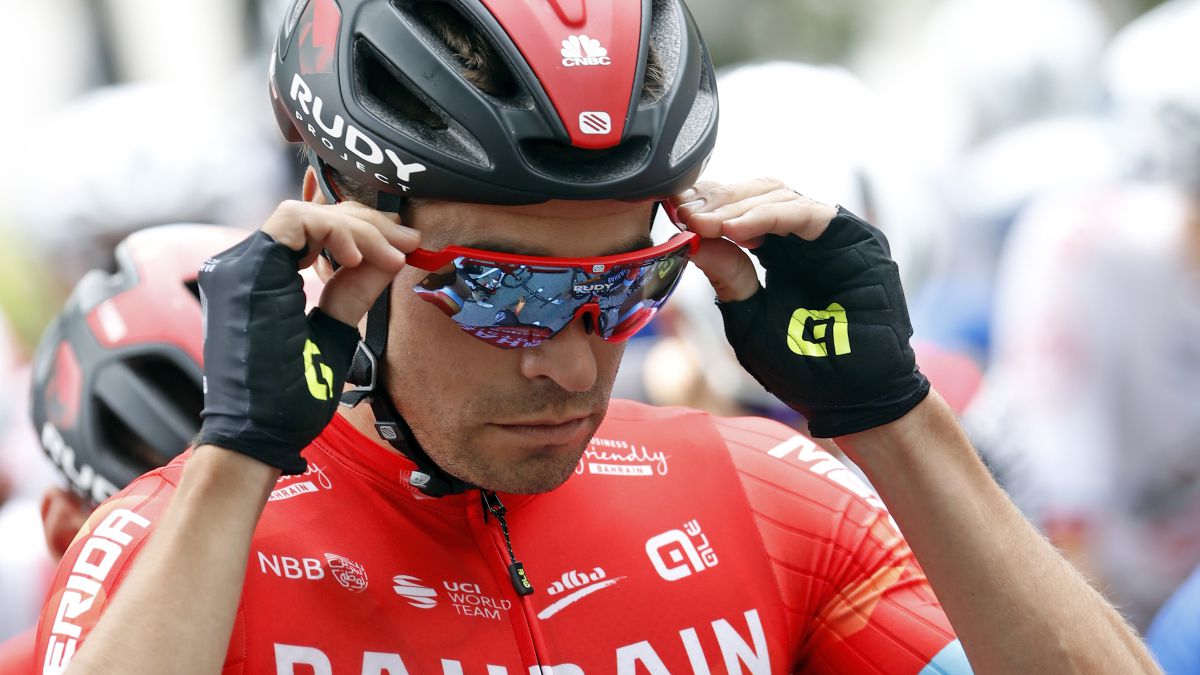 Mikel Landa (31 years old, Munguía, Alava) recovered from his fall from the Giro and after conquering the Vuelta a Burgos, attends AS before his participation in La Vuelta.
-A new edition of the Tour of Spain has arrived. I guess very excited, right?
-Yes, the crash in the Giro was very hard and I already wanted to compete again and be ahead.
-In that sense, does the victory in Burgos have a special value?
-Yes, in the last stage we were going for the victory but the General came out because Bardet had a bad day. I am very happy about it.
-How have you lived these months of stoppage due to the fall in Cattolica and the subsequent operation?
-Well, it has been very hard having to experience the end of the Giro, the Tour or the Olympic Games on television because you like to be part of that circus and not have to watch it on TV. There are days that you prefer not to put it on.
-Can you tell us about the recovery?
-At first I could barely do anything for the pain in my ribs, other than the clavicle. Then I started to roll and roll on the roads but at not much intensity.
-You chose to return to Klásika and Getxo, for any special reason?
-Well, they are the home races and they were good for me on the calendar. In the Klásika I tried it in Erlaitz but it was to test me. I left feeling good after such a long hiatus.
-Burgos is also an important place because there he began his engineering studies and, in addition, he achieved the first professional victories with Euskaltel in the Lagunas de Neila.
-Yes, it is a place where I always feel very comfortable and, whenever I can, I put it on my calendar.
-Did it hurt not being able to run the Tokyo Olympics?
-Well yes, because they are a unique opportunity and you never know if you will be able to run a test like this in the future. In addition, I think the route was quite favorable for me in this edition.
-Let's go with the Vuelta. What do you expect from her?
-I would like to get to a stage and fight for the podium. Later, we'll see how things turn out.
-Do you arrive with enough form?
-I think I'll catch it as I go. In that sense, I think that the first week will be to take it more calmly.
-What main candidates do you see?
-Roglic is the top favorite, it is clear but then there will be other important rivals to consider such as Bernal, Carapaz, Carthy, Almeida, Yates and other competitors.
-What do you tell me about the route?
-Well, hard as always in the Vuelta. There is a chrono on the last day in Santiago de Compostela of 30 kms. but there, more than specialists, it is a matter of those who arrive with more strength. I have hardly taken the chrono bike after the operation but that day can also be reached with a lot of determined things.
-Do you know the Gamoniteiru?
-The final part no, it will be an unknown territory for many in that sense. It will be survival.
-Bahrain-Victorious has already announced its eight and you can say that it is a great team, right?
-Yes, I am very happy with the training and I am sure we do a good job. The one from the Giro was powerful to tuck me in and this one is too.
-Contract ends in 2021 and many cyclists are already announcing their renewals or future destinations. Will Landa continue in the British squad?
-I am very comfortable and it seems that they too. It will already be announced when it touches without it is that it touches. I don't think you'll see me in any other jersey colors next year.
-Euskaltel Euskadi, the team that you chaired, has also announced its team for the Vuelta. Are you excited to see the oranges on the road in this race?
-Yes, of course, the fans will also show that they want to enjoy this sport and will encourage, whatever they can, from the gutters.
Photos from as.com