Landa: "I don't know what's wrong with me"
Mikel Landa, who arrived at Rincón de la Victoria at 21:41 behind the winner Storer, recalculates goals. "I'm up to whatever the team needs ... and I'll try a stage," he told AS.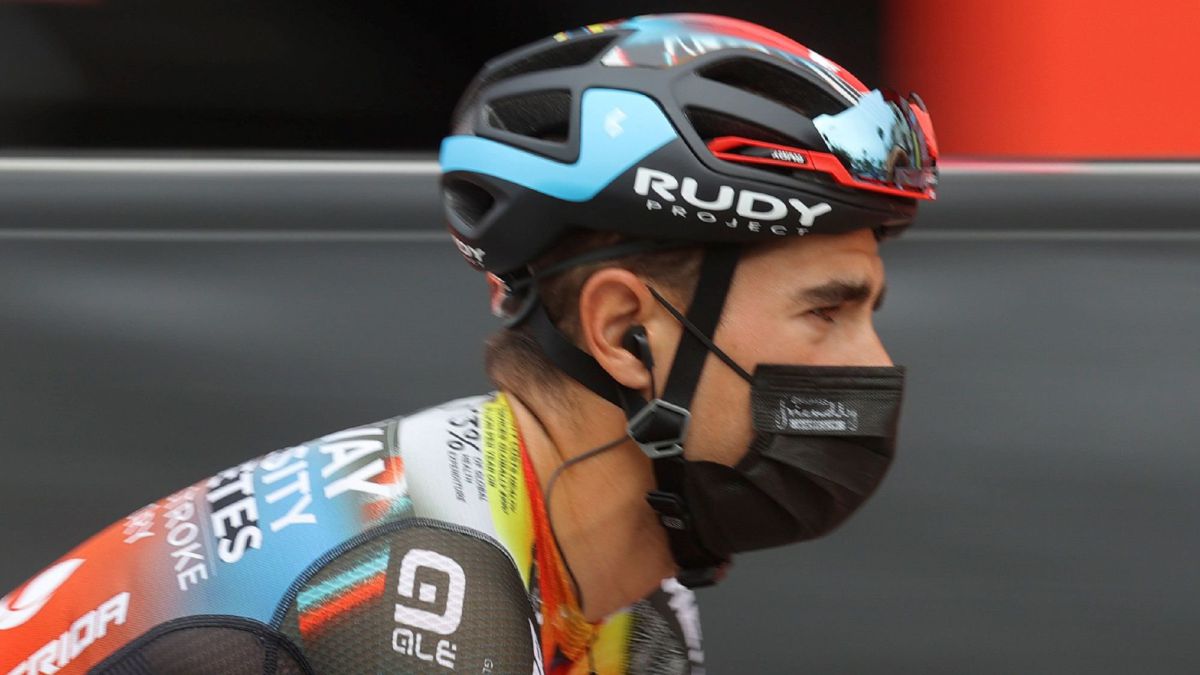 Mikel Landa suffered again in this Vuelta. There were more than 20 km to go to reach the Rincon de la Victoria in Malaga, including the final ascent in which Roglic attacked, and the player from Alava is already off the hook from the main squad. A day that confirmed his bad feelings. The Basque finally entered the finish line in 103rd place, in a large rear group, which ended the day at 21:41 behind the winner Storer. With a tired gesture and a snort, he went over to attend to AS. "I've been better other times, really," he said with a smile about his condition. The one from Bahrain already made it clear in Velefique that the general was complicated, and now confirms that it is impossible. "I had been feeling bad for days and it wasn't worth continuing to suffer, that's why I raised my foot," he added about the tenth stage.
Of course, for the moment, his intention is to continue in La Vuelta, and he also already has a new goal after saying goodbye to the positions of honor of the general. "I am not here to choose a specific stage, but I would like to win one. First I have to look for feelings, and when I am better I will try to choose," he told AS about the future of his aspirations in La Vuelta. After winning the Vuelta a Burgos, the one from Murgia came to the Spanish round with enthusiasm, but everything disappeared before the halfway point of the race. "I don't know what's wrong with me. First of all, after the Giro accident, I was stopped for a long time. I didn't find continuity, and I think that may be the main reason why I'm like this," he analyzed.
The Alava returned to La Vuelta six years later, but he will not be able to get on the podium, at least for now in relation to the general. "One or two months ago I saw it impossible to compete in the general. After Burgos I was excited, but I saw that it was difficult, and with the passage of time it has been." projection. His team, Bahrain, has two riders well placed in the general: Jack Haig (6th) and Gino Mader (14th), and it is that after the drum leak of the tenth stage, the general was compressed. "Work for the team? I'm there for whatever it takes. They are fine. I have to be calm, because there is no going back." There is still a long way to go to Santiago.
Photos from as.com