La Vuelta fills emptied Spain for a day
The race crossed the provinces of Soria and Guadalajara, in which multiple banners were hung asking for more visibility. The start and finish was a party.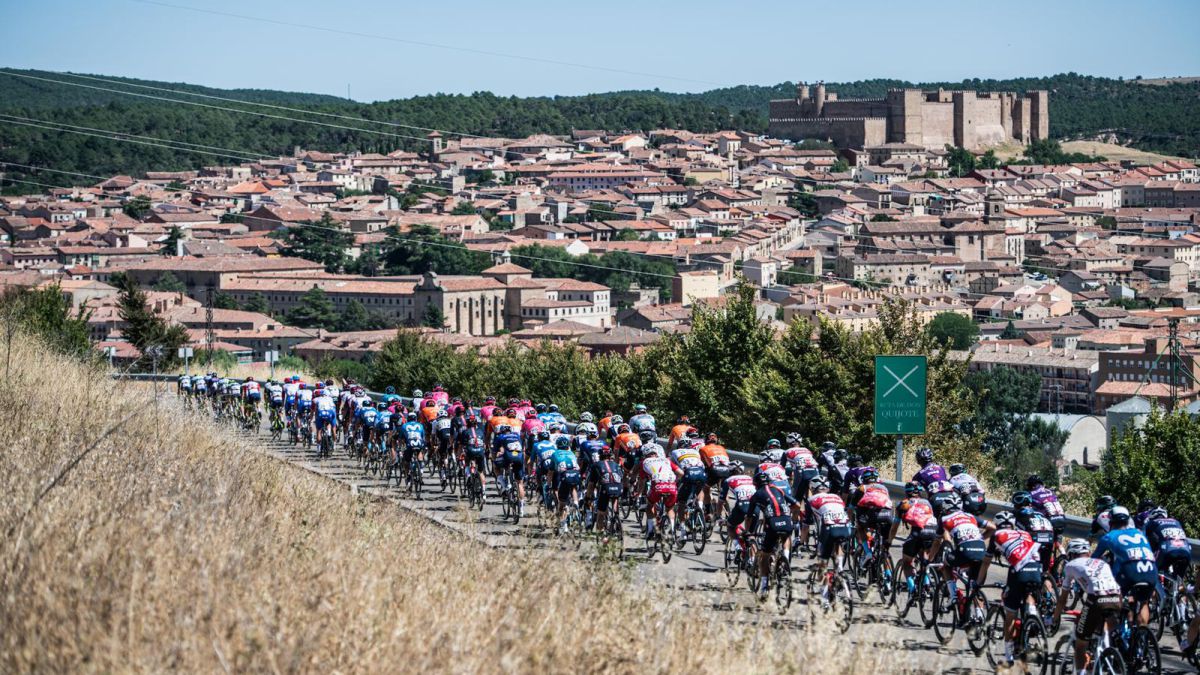 The term 'Spain emptied' refers, according to its definition, to the areas of Spain that suffered massive emigration during the so-called rural exodus, especially from the 1960s in the Spanish territory. It is a vindictive concept before the forgetfulness of the peoples, and it is a slogan that even came to be widely used in numerous demonstrations, especially in Madrid, against the abandonment of rural areas. On its fourth day, the Vuelta crossed numerous towns in which banners hung asking for more support, essential services and visibility
The stage passed between Soria and Guadalajara, and it was in this first province, one of the most unpopulated in recent years, the one that most enjoyed with the runners in what we have been racing. The start, in Burgos de Osma, was packed with fans. It was in the central area of the town, with tractors and straw fields around it, and with a mixture of the public: the native spectators of the town together with young vacationers. Nobody wanted to miss it. "Excuse me, do you know where the race is going? We want to see you in a good place", was one of the questions that was heard the most at the start, which, by the way, had a great reception throughout the town.The day, which continued along Soriana roads (a town like Barcones, with 20 inhabitants) with huge straw alpacas and without cover in many sections, was witnessed by the heat, which was even more evident in the long fields of cultivation. "La Vuelta is first-rate, but citizens are second-rate," some locals resigned themselves on large banners. "To avoid depopulation, work is needed in the area," said another. When passing through Sigüenza, already in the province of Guadalajara, the terraces were dressed up. "We want everything to be as beautiful as possible on TV," said an older person. "Hopefully this momentum will help us to attract people," said another. In Molina de Aragón, the arrival of the Vuelta was treated as a holiday, and the occasion deserved it. Music, drink, good atmosphere, families ... and it is the middle of August, and that also shows. In winter, unfortunately, the story will be different. Empty Spain was filled for a day thanks to La Vuelta.
Photos from as.com