Koeman calls for two reinforcements
The Dutch coach wants to raise the bar for the squad even further and, despite being aware of the difficulties, he still needs to improve some positions.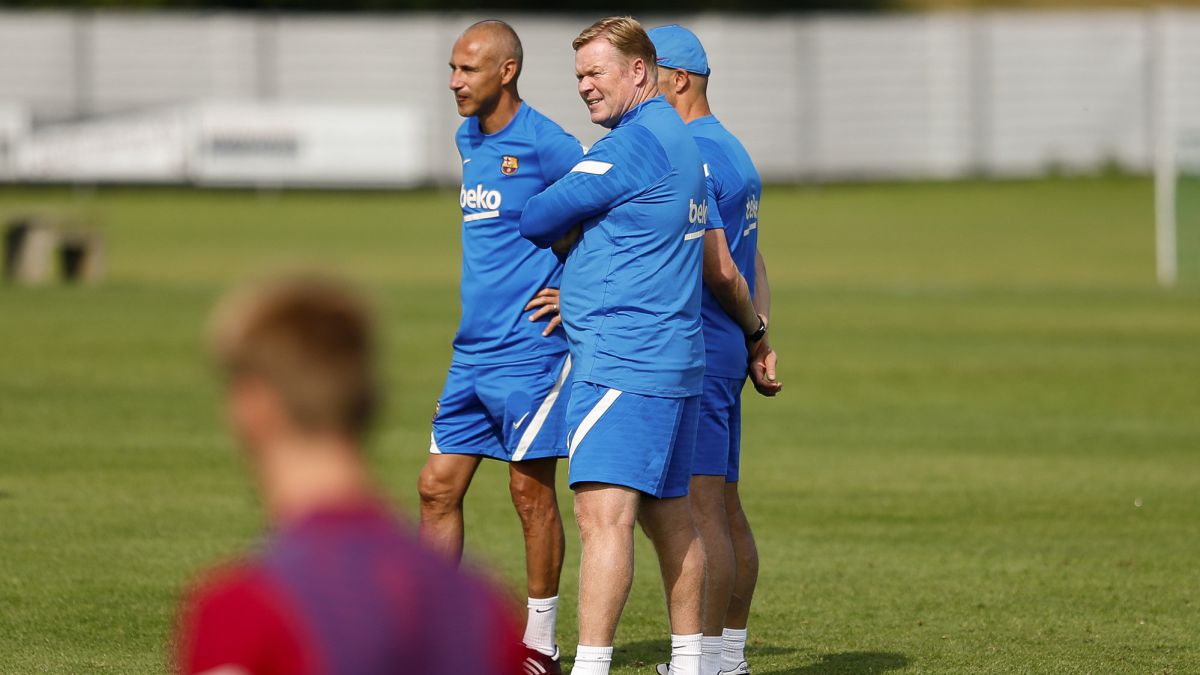 It is true that the priority of the sports leadership today is to release a series of players and reduce the salary mass of others in order to reach the ratio that allows the financial 'fair play' to be able to register players in LaLiga. But it is not so true that in the meetings that Ronald Koeman has held both with the sports director, Rafa Yuste, as with the football director, Mateu Alemany, and the technical secretary, Ramon Planes, he has insisted on the need to reinforce two or three positions so that the staff is fully balanced and in real conditions to aspire to this entire course.
In any case, the market situation leaves little room for maneuver for those in charge of the club. First because it is still in a worrying lethargic state, waiting for the Premier clubs to wake up and start launching their networks - from Barcelona there is the feeling that the last fifteen days of August will be vertiginous - and secondly because to day Today, the entity can only deal with barter operations, totally ruling out the transfer route.
Under these two parameters, it seems very difficult for Barcelona to be in favorable conditions to undertake draft operations, but in any case, sources from the sports leadership, assure that they have not deviated an iota from the roadmap that they raised to the Dutch technician several weeks ago, with the challenge of being able to complete the two or three reinforcements that, according to Koeman, the squad needs.We must also take into account the Joan Laporta factor, a man who usually comes out a winner and graceful in all the companies he undertakes, and who transmits this optimism and confidence to the people around him, so no one has thrown in the towel. less.
Koeman remains firm in his request for a midfielder after falling his first option, the Dutch Wijnaldum, as well as a left back to give Alba a break, in this case it seems the Valencian Gayá had many supporters within the entity, while The possibility of reinforcing the goal, in the event that the Brazilian Neto left, has been definitively ruled out, considering that Iñaki Peña may be a substitute for Ter Stegen's guarantees.
Photos from as.com