Juncadella returns to the podium and Albon debuts at the top
The Catalan from Mercedes signed his best result of the year with a second place that only the Thai one surpassed in a very eventful race.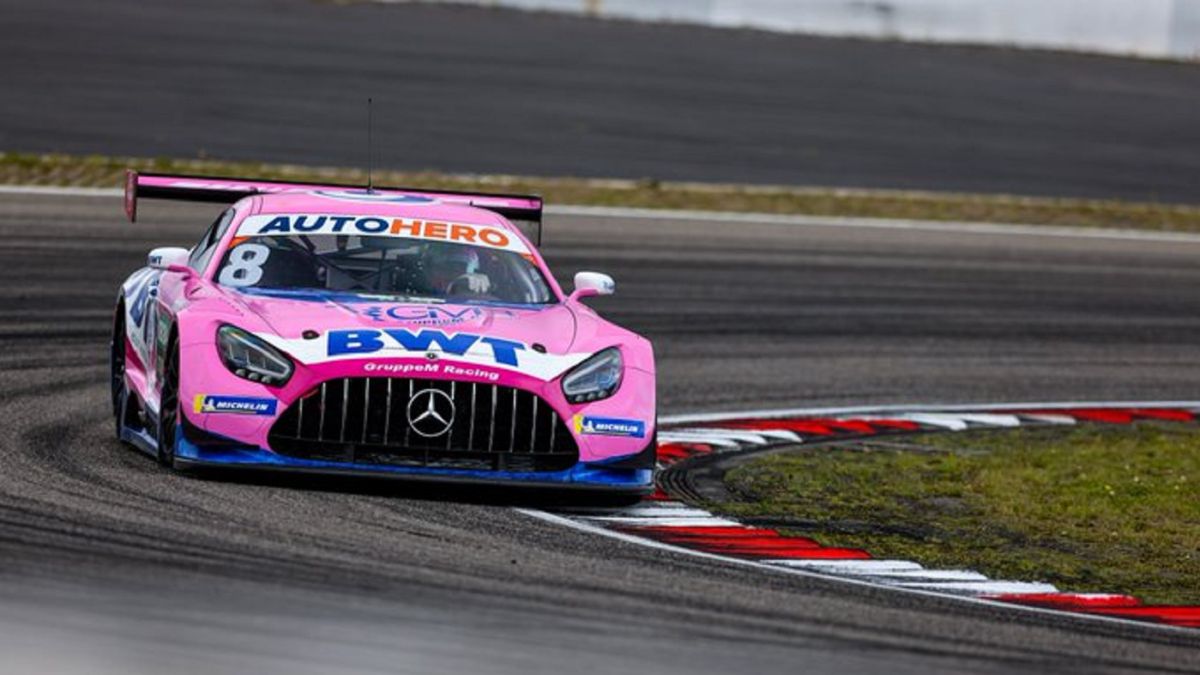 The Nurburgring track witnessed the return to the podium of Dani Juncadella, the first under GT3 regulations. The Catalan rider signed his best position this season after climbing to the second step of the last test of the weekend, only surpassed by an undeniable Alex Albon. They both had the upper hand at the start from the front row, surviving a very bumpy race that left nine drivers without crossing the line, including leader Van Der Linde. The top-3 was completed by German Marco Wittman.
Both the Thai and the Spaniard stayed on the front row in a bumpy start that forced the safety car out on the first lap. The highlight was a circus. At the third corner, Götz drove Ammermüller off the track, and Auer spun at the same point. Meanwhile, Albon resisted in the head followed by Juncadella and Götz. Everything continued under the same script until lap 10, when a new safety sold out the top three who had just passed through the pits to change tires.
Up to six non-stop drivers were ahead of the lead. But after a good start, Juncadella followed the path opened by Albon's Ferrari and placed 4th, in the wake of Klien and Müller. Both were victims of the rhythm of the Thai, who took advantage to open a gap with the Spanish and escape to the finish line. Mercedes did not have the same fate, who had to wait for the two to enter the pit lane to return to their second position. Without the possibility of reaching Albon, he had to run pending Wittman who was thrown after overtaking Götz.
Finally resisted, and entered the goal at 4,634 of the Ferrari that was premiered at the top of the podium of the German championship. There was no room for more joy on the podium at the Nürburgring, with Albon and Juncadella winning a season in which they did not have the best of luck. The South African leader was not so happy, whose abandonment deprived him of winning the double but not of staying at the top of the general.This is the championship
Photos from as.com