Jorge Garbajosa: "Tuesday is going to be a big day"
Garbajosa, optimistic about the terrifying crossroads with the US: "Sometimes adrenaline can beat exhaustion. It would be the final leap for this generation."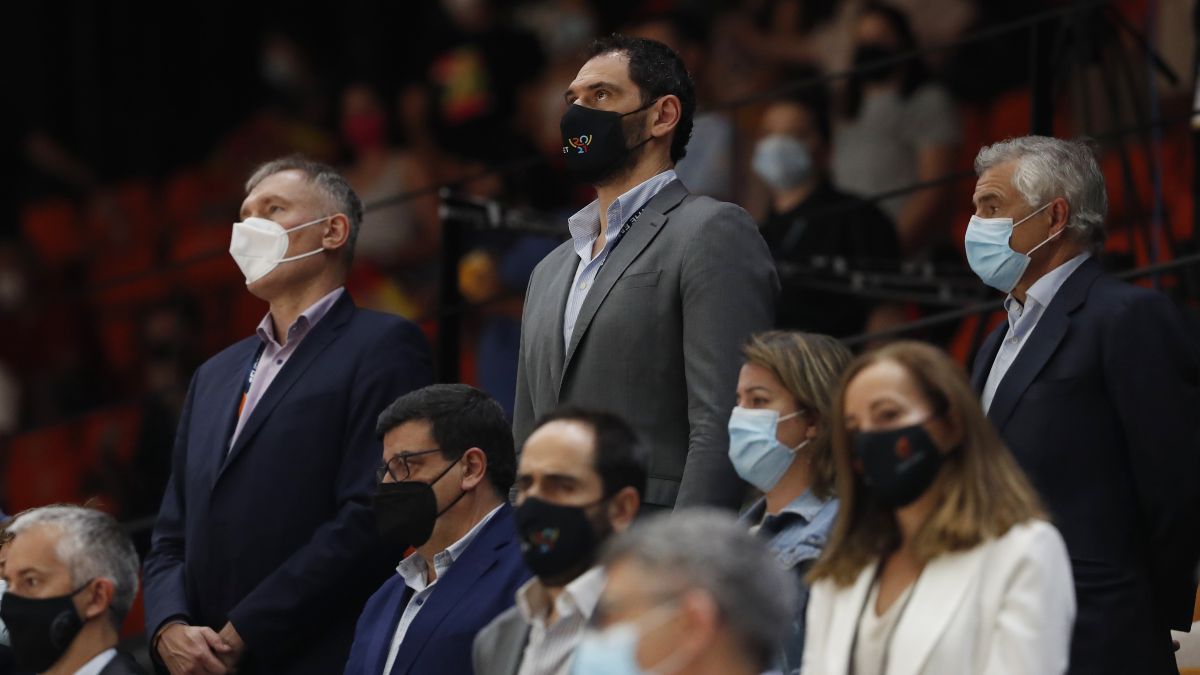 Jorge Garbajosa, president of the Spanish Basketball Federation, analyzed the draw for the quarterfinals of the Games just a couple of minutes after it took place in the press room of the Saitama Arena. These were their evaluations.
What is your hot assessment of the draw?
The United States is the biggest candidate for gold but I am convinced that for them it will not be an easy party. We knew the rules of the draw. Let's see if we can recover. We will go with all the ambition in the world and with all the desire in the world, knowing that the rival is complicated but the challenge deserves all the effort.
There is little rest between games. Can they recover?
The effort of the players is tremendous. The three matches have been very tough, but you can't complain because you already knew the conditions of the tournament before starting, that there was only one day off or a day and a half. It is a quarter-final of the Olympic Games, you measure yourself against a supermotivating opponent and the adrenaline can many times more than the fatigue. Tuesday is going to be a big day and the players will be safe.
How could the defeat against Slovenia have been felt, can it be remade?
This team likes to compete. And when they lose, it hurts like great athletes and competitors that they are. But they are also experts. Pau. Marc, Ricky, Llull, Rudy, Claver. They know how to handle this type of situation well. And he is a very great rival and why can't he be that stimulus that players need to forget about fatigue and defeat.
It has always been the pending subject of this legendary team.
I had not seen it that way but you are absolutely right. It is one more challenge added to what are already the quarterfinals. We have to try the final jump. We have stayed one step away. The illusion to pass this round does not hide the piece of rival that we have. The first day they lost but, although they were here, the players who had just arrived (Booker, Middleton and Holiday) were not in dynamics. Now they are. And that will make it more difficult than in Las Vegas or in the rest of the first phase.

Photos from as.com