Jonathan Viera: when money isn't everything
According to La Provincia, he renounces three million euros to be able to sign with the Unión Deportiva Las Palmas. It will be official this afternoon.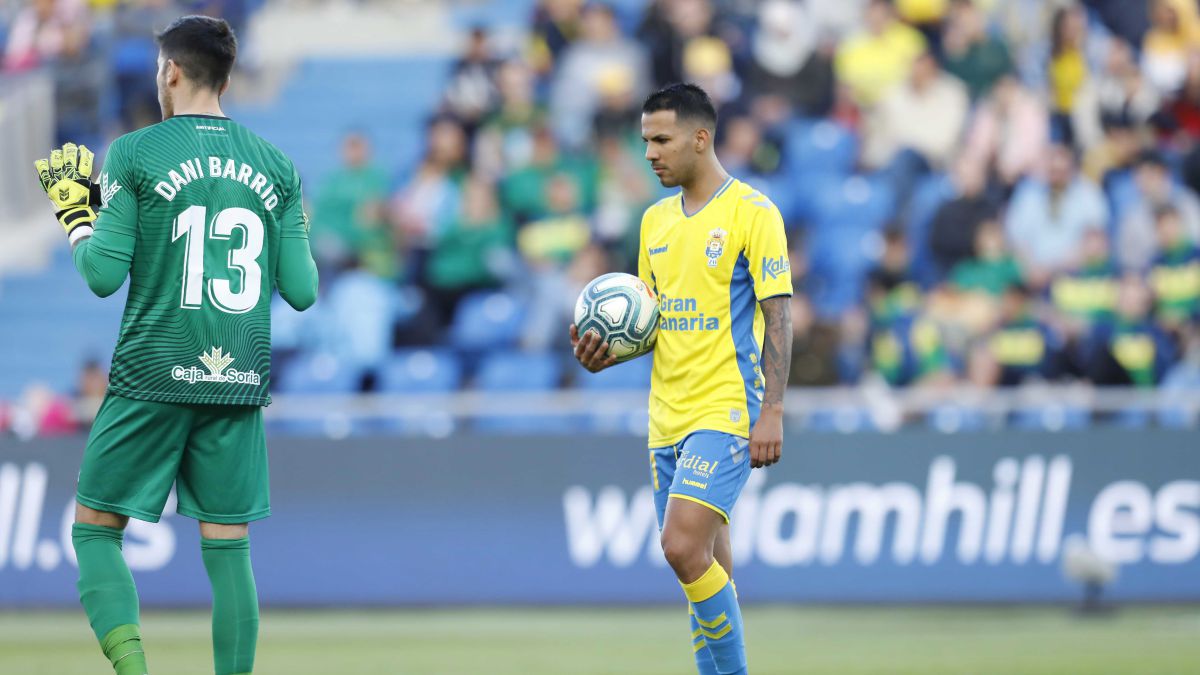 Few players will be as well received in Las Palmas as has been Jonathan Viera, a true contemporary icon of the most important sports institution in the Canary Islands. Since yesterday it was announced on the club's official radio that in the next few hours he would sign for four seasons plus an optional one, the expectation has overflowed.
It has been known for a long time that his return was dated for January 2022, but the play has been perfect for him to reach Las Palmas. I would only do it to Beijing Guoan to play a couple of matches, not at all momentous.
Once his contract with the Asian giant's team is terminated, Viera, 31, is now completely free to sign that announced four-season contract plus an optional one with UD. All of this has been possible thanks to the infinite desire of the La Feria footballer to join the Las Palmas discipline as soon as possible. According to the Province, Jonathan Viera has given up three million euros net, half of his annual salary, to definitively free himself from his commitment to Beijing Guoan.
The club, through its media, has already communicated that the official photo of the signing of the contract, plus the rigorous snapshot with the Las Palmas jersey with the 21 on the back, will take place this afternoon at 7:00 p.m. Thus will begin the fourth stage of Viera in the first yellow team. In 2010, 2014 and 2019, in different periods, the previous ones took place.
Photos from as.com