Jon Rahm starts in Baltimore with the bite of the 'Jaws'
The Spaniard signs a card of -8 (64 strokes) and is co-leader together with Burns and McIlroy in the second round of the FedEx Cup at the home of Michael Phelps, who has advised him.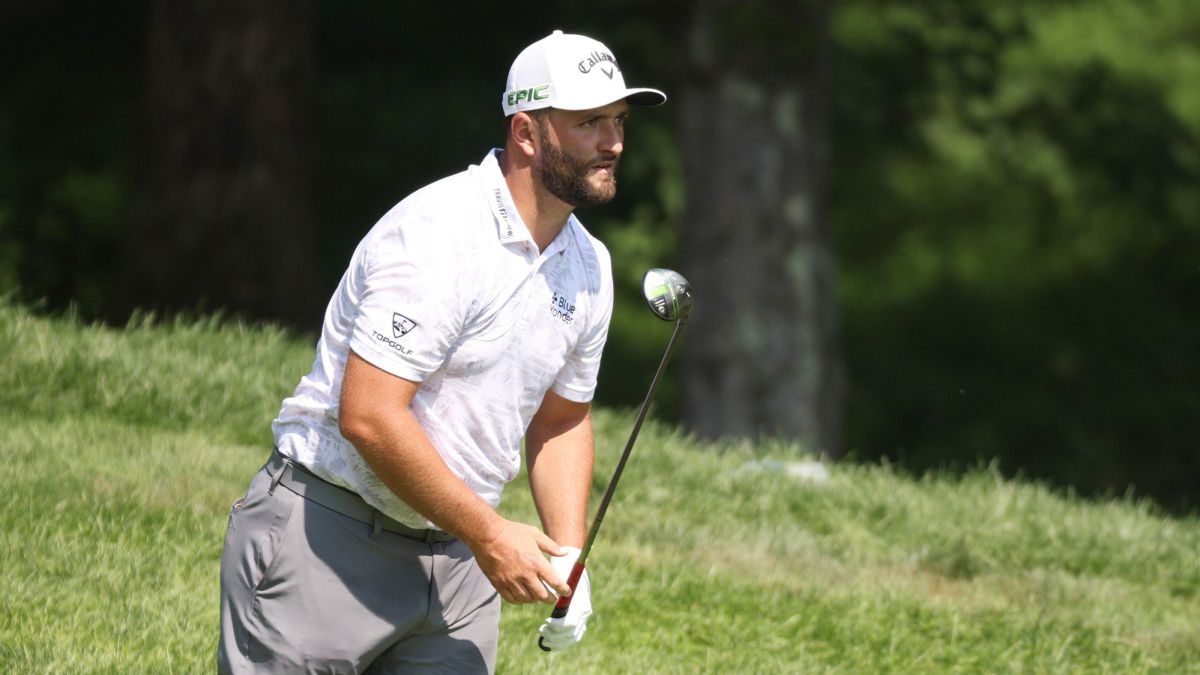 Jon Rahm started his career in the BMW Championship with a return of 64 strokes, -8 under the pair of Caves Valley and was the leader of the tournament with Sam Burns and Rory McIlroy. Strong. With eight birdies and ahead of other favorites like Dustin Johnson, Tony Finau, Xander Schauffele or Web Simpson, all with -5. The world number one came out of the top in the second PGA playoff round, after finishing third last week at the Northern Trust. On the horizon, the FedEx Cup final next week in Atlanta and behind, his meeting with Michael Phelps, who came to play the previous Pro-Am with Jordan Spieth and with whom he has been friends for a long time.
Caves Valley is located in Baltimore, Maryland, the home of the Shark, of the super athlete who achieved 28 medals in the pool to become the most laureate in Olympic history. Also of the man who revealed his depressions that led him almost to suicide before the 2012 Games, which has given voice to mental health problems in high-level sports.
"He is always very open to my questions. He is a great guy who has been through a lot as an athlete, someone who is easy to look up to, "Rahm said before the tournament started. "When you're the greatest Olympian of all time, you definitely have a couple of aces up your sleeve, wisdom. And in that sense, Phelps has helped me a lot with his text messages ", revealed the one from Barrika, who is around the victory in his last tournaments.
Rahm was a first-time father before the Masters, in April, and the swimmer contributed to managing the situation, as he revealed, because he experienced the same circumstance before Rio 2016. "He knows how difficult it is to have to leave immediately to train and not see him. And it helped me with that, "he said. The Biscayan, who due to COVID (or the false positive) could not debut as an Olympian in Tokyo, has found in the greatest support that also professes admiration. From genius to genius.
Photos from as.com