The 'Daily Mail' points out that Milan is the most likely destination of the Colombian, now that he knows that he does not count for Rafa Benítez at Everton.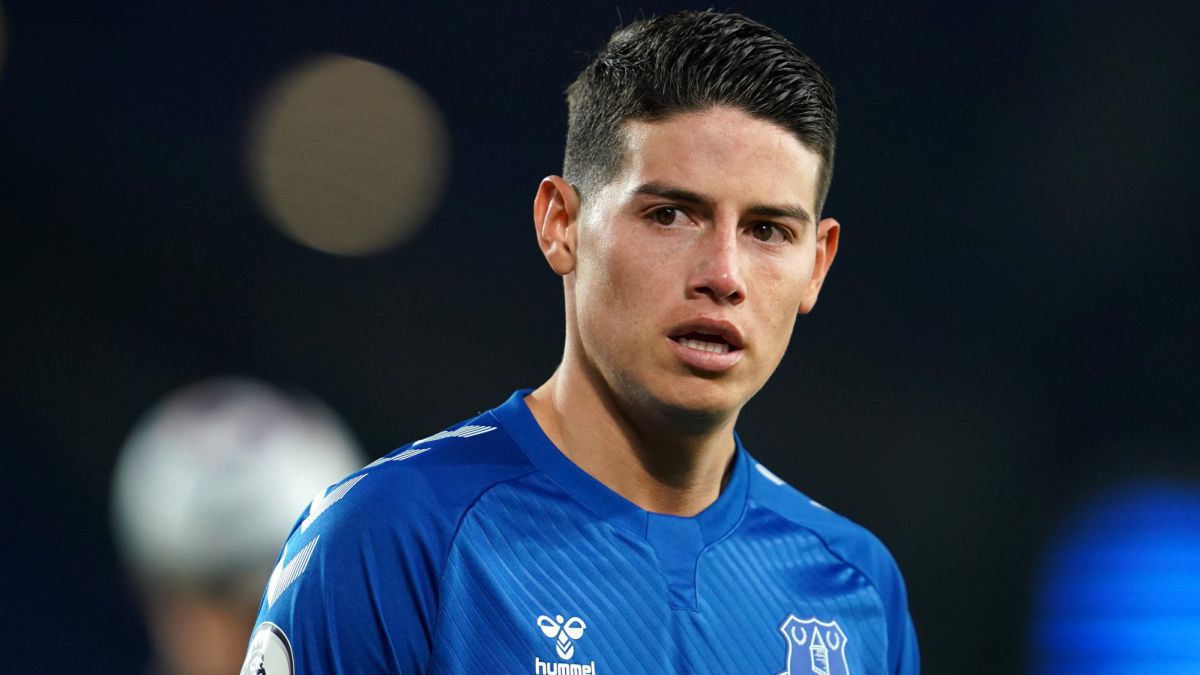 In one year, the football life of James Rodríguez has turned into a true roller coaster. It all started with his arrival at Everton from Madrid. Endorsed by Carlo Ancelotti, he started the course fired, being one of the best players in the Premier in a surprising toffee set that even led the competition. Little by little he was losing steam, largely due to various physical problems. But the reverse would come with the announcement of Carletto's goodbye and the arrival of Rafa Benítez: the Spanish coach did not have him.
Known this decision, days ago James Rodríguez said that he would like to play somewhere where he felt loved, but he pointed in a specific direction, Serie A. "I am missing the Italian league," the midfielder said to his followers on his television channel. Twitch. Well, it seems that Milan has heard your call for help.
According to the Daily Mail, the rossonero team is the best escape for James. It is not a new interest, since it had already appeared on his horizon before, but the British newspaper points out that it is the most likely option for the 30-year-old footballer to end his time at Goodison Park just one season after it began. .
Salary and competition
At the San Siro they have been looking for a footballer with James's profile since Calhanoglu left for Inter and they have enough economic muscle to meet the footballer's salary, above 13 million euros gross per season. Of course, he is not the only player that Paolo Maldini has on his agenda, since Vlasic and Ziyech are direct competition for the one from Cúcuta.
Thus, if the move were to take shape, James would add a new great league to his European curriculum after passing through Portugal (Porto), France (Monaco), Spain (Real Madrid), Germany (Bayern) and England (Everton). The other alternative managed by the Mail is Porto, in what would be the return to a club of which he keeps a fond memory.
Photos from as.com