Iván Ares returns to the top of the podium in Ferrol
The Galician, who had not achieved a victory since the 2019 season, prevailed against his fans in the sixth round of the Spanish Championship.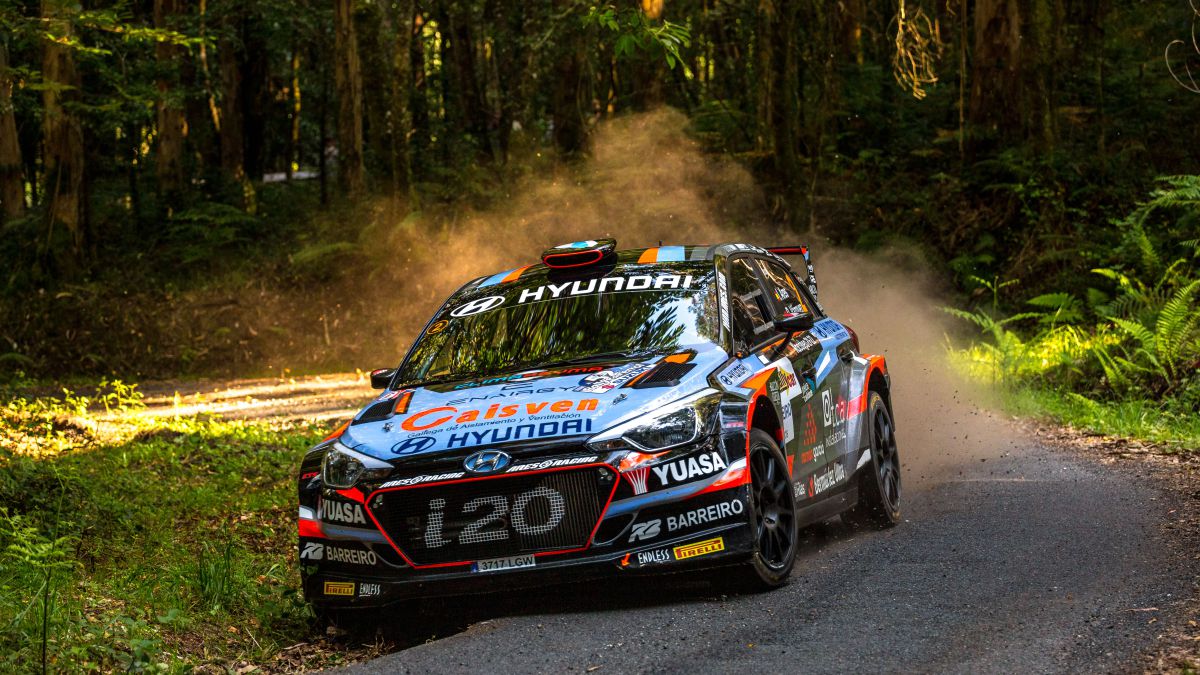 I had not tasted the honeys of triumph for a long time. More specifically, from the 2019 RACE Community of Madrid Rally. But the drought is over, and also against his Galician countrymen. Iván Ares has returned to the top of the podium in Ferrol with his Hyundai, and is close to 'Cohete' Suárez and his Skoda in the classification of the Spanish Championship.
The Ferrol appointment has once again left signs of its difficulty, and most of the protagonists have suffered in their flesh its harshness. The championship leader, Suárez, in the form of a puncture that damaged the brake and a subsequent penalty, and the third man in the fight for the title, Jan Solans (Citroën), with a double puncture that took him down from the fight for the triumph and finished seventh.
Ares was the one who best dodged the dramas and was crowned the winner after an intense weekend. He approaches Suárez in the Nacional, who, however, saved the furniture by finishing third and winning the TC +, although for the purposes of the championship he was second by not scoring or blocking the man who finished after Ares, Efrén Llarena, who maintained the pressure until the last meter. Javier Pardo's official Suzuki finished after the leading trio and in the Japanese brand's Cup the victory was for David Cortés.
Classification
1. Ares-Vázquez (Hyundai i20), 1h 18m 30.3s
2. Llarena-Fernández (Skoda Fabia), at 13.1
. Suárez-Iglesias (Skoda Fabia), at 29.2
4. Pardo-Pérez (Suzuki Swift), at 1: 25.8
5. Vinyes-Mercader (Suzuki Swift), at 2: 33.0
Championship of Spain
1. José Antonio Suárez, 176 points
2. Iván Ares, 127
. Jan Solans, 112
Photos from as.com