"Alonso is happy, although I know that deep down he wanted to win"
Alan Permane, Alpine's director of track operations: "We won because of Esteban, who was going hard, and because of Fernando, who was absolutely incredible."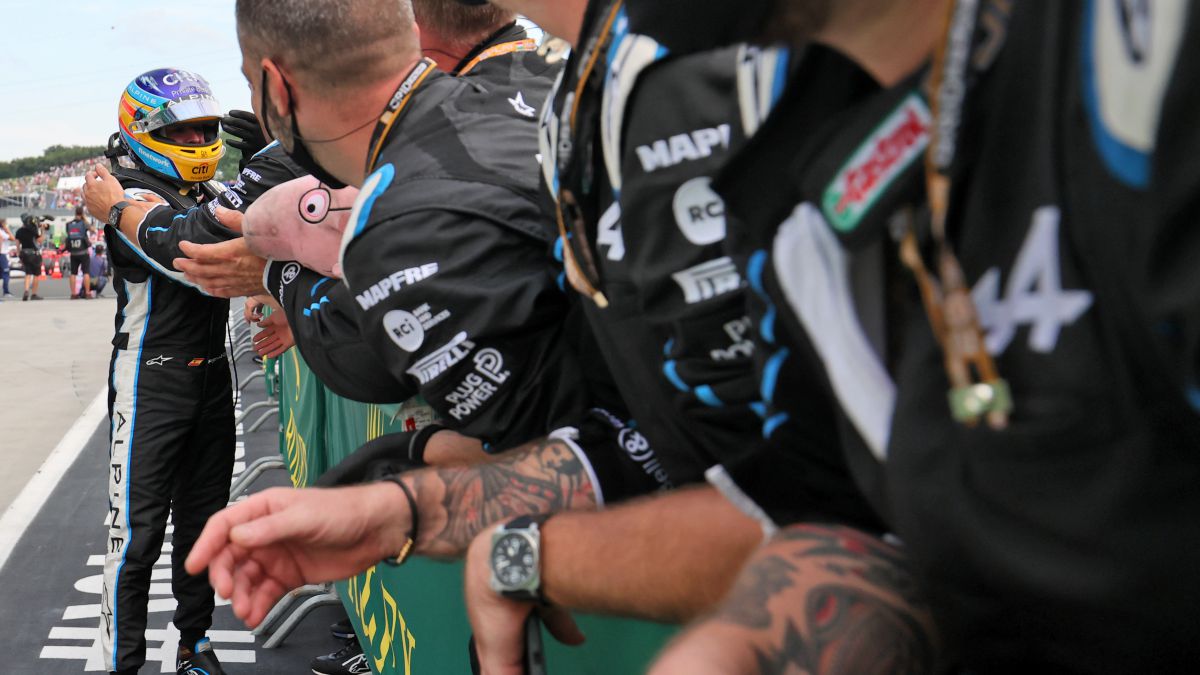 At the Enstone factory, they have not yet awakened from the dream of seeing Ocon achieve his first victory since the 2013 Australian GP, then under the name Lotus. There was Alan Permane, now Alpine's director of track operations, and the British engineer analyzes a triumph in which they began to believe when Esteban left with Vettel, helped by Latifi's cap, and headed towards glory with the car blue.
What were you expecting when you arrived at the Hungaroring? "We wanted to get as far forward as we could, we started eighth and ninth so we could be sixth and seventh if things happened up front. We wanted a clean race, as always. You always think you can do well, we came to win, everyone, but we are realistic. Nobody could imagine something like this, "says Permane.
"We started to think about victory after the initial pit-stop. The first part of the race was good, we were first with the second set of tires and it was nice when we told Esteban that he had to go hard, because he gave Sebastian two seconds. We didn't have to do anything until he stopped, and when he stopped and we did it later, we came out ahead. It was thanks to that, and also thanks to Fernando against Lewis, "he says.On Alonso's fight with Hamilton, those ten laps that gave Ocon air, he spares no praise: "It was incredible, absolutely incredible. Really, he is happy for us and for Esteban, although I know that deep down he will be frustrated because he wants to win. Without any doubt, what he did was crucial, it was ten laps. If it happens to him in the first lap and then he does the same with Carlos, I'm sure he would arrive, I am not sure that we would have been able to keep him behind. Although Esteban had standing last on hard wheels ".
Despite their victory and fifth place in the constructors' championship, finally beating Aston Martin and Alpha Tauri, Permane is realistic about the remainder of the season. The objectives are different. "If you look at where we were in qualifying, eighth and ninth, we are as usual. We will continue to learn, but the next race, in Spa (last weekend of August), will be tough for us with such long straights. We don't think we can perform like this. on such long, demanding tracks ". Although the joy of the Hungarian GP will help to cope with the next races of 2021.
Photos from as.com