"Alonso is getting older, but he is still fast"
The Red Bull Dutchman maintains an admiring relationship with the Asturian. "I like his style of Fernando," he tells 'DAZN'.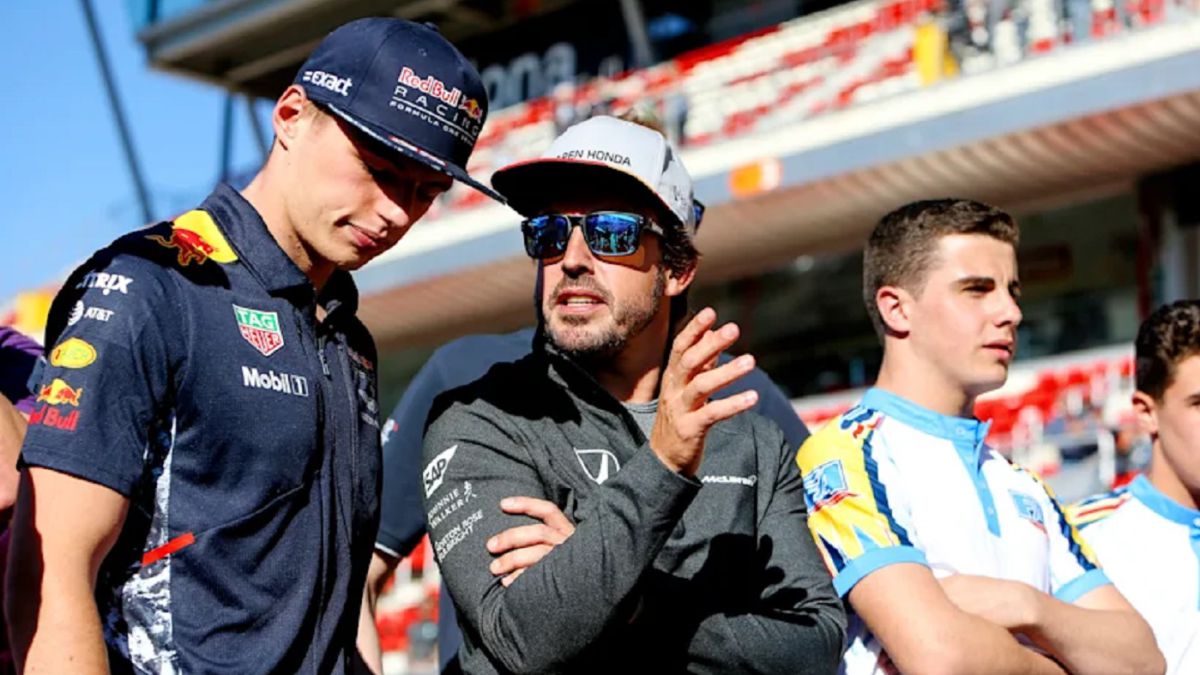 Verstappen showed his most personal side in an interview with 'DAZN' that the platform has titled as 'High Tension'. A very interesting talk that took place during the Hungarian GP in which none other than Fernando Alonso broke in, with whom Max maintains a relationship of great respect and mutual admiration. The good vibes between the two were seen when the Dutchman hesitated with his age, yes, when the Alpine one passed by ...
"He's getting older… but he's still fast," the title contender laughed. It should be remembered that when the Asturian won his first World Championship with Renault (September 25, 2005), the now Red Bull star driver was about to turn 8 years old and was racing with his car in video games. "I used to take his car on the PlayStation because he was always the top of the championship. I like Fernando's style," he confesses.
15 years later, 'Mad Max' is one of the most outstanding pilots of the Great Circus where he is known for his bravery on the track. A style that has led him to be in the fight this season for the world title. "I give everything on the track and I will always make it difficult for the rest to beat me, which, I think is normal. But, in the end, I always leave space, I am fair," admits the 33, who considers himself "a calm person" , but no less competitive because it "always wants to win" .
Verstappen has made Hamilton feel again the danger of losing his throne, and has forced him to draw his claws to defend what is his. The tension between the two has been growing until the bomb exploded in Silverstone. The Dutch also wanted to comment on this incident. "After the accident he called me and we have turned the page. Obviously, he was not happy with what happened and in fact I still am not," he settled.
Photos from as.com