Inter accelerates its dismissals
Apart from the 'Lukaku case', in the offices of Giuseppe Meazza there is urgency in releasing several players who do not count for Inzaghi.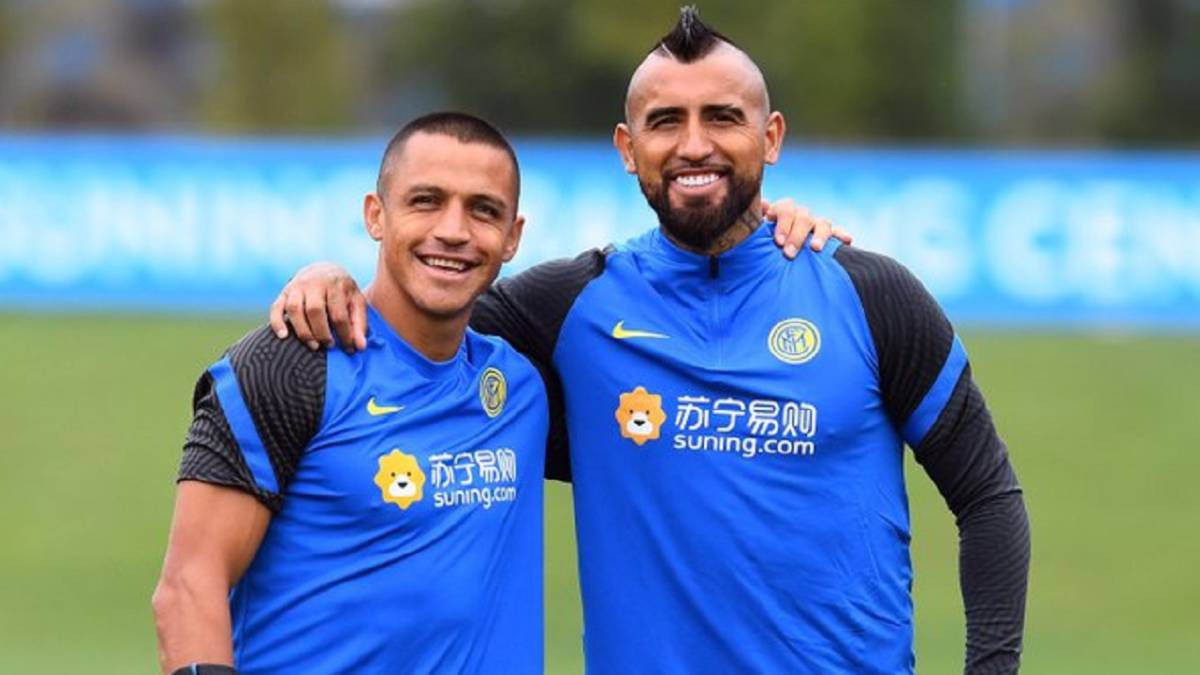 It is not only Lukaku, whose possible transfer to Chelsea has taken on a lot of strength in the last hours, who occupies the present time of Inter. There are several players who are being sought out of Giuseppe Meazza and 'La Gazzetta dello Sport' points out that a decisive stage is entering to find accommodation to the excesses of a squad that currently reaches 31 players.
Piero Ausilio, sports director of the entity, has a lot of work ahead of him, since he must reduce the salary of the team by 15 or 20%, in addition to achieving a capital gain of 80 million euros in the market, according to the Italian newspaper . Achraf's departure hurt, but it was necessary. Lukaku's, although unexpected days ago, would be a tremendous ball full of economic oxygen. However, the exits of Nainggolan, Arturo Vidal, Pinamonti, Perisic, Lazaro and Alexis Sánchez enjoy the urgent poster on Ausilio's table.
João Mario and Dalbert have already marched with the letter of freedom under their arms and now it's time to adjust the rest of the open fronts. The closest to being solved is the one in Nainggolan. The controversial Belgian midfielder liked Cagliari on his loan last season and they would be delighted to have him again. With a one-year contract and 4.5 million euros receivable, the player is expected to be loaned again to consume his contract in Sardinia. Inter would not mind paying a part of the salary, indicates 'La Gazzetta'.
The cases of Valentino Lazaro and Pinamonti are similar. Their salaries are 1.5 and 2 million euros a year and their contracts are long, but there are interested suitors. Benfica, but also several Bundesliga clubs, have shown their love for the Austrian winger. A handover is preferred, but assignment is a more feasible option. Like Pinamonti. For the 22-year-old forward, Empoli is the highest bidder, but he is not considering a purchase. Thus, another 3.5 million would disappear from the club's accounts.
A complicated trio
Finally, the three most complicated cases: Vidal, Perisic and Alexis. They all have very powerful contracts, above the current value they enjoy after last season, without forgetting the ravages of the pandemic in the football economy. Getting a profit for any of them would be ideal, but it seems complicated that, knowing the situation inside, someone starts to bid. And more knowing that the freedom letter is an option. The Chilean couple has been harmed by the goodbye of Antonio Conte, their great supporter. While the Croatian, who recovered his pace last year, could attract the attention of a team in search of his experience and versatility. Time for dialogue at Giuseppe Meazza ... and dismissals.
Photos from as.com