Indias: "Maybe we have been slow, but they are differential signings"
The Leganés sports director admits that the processes are slow, but insists that they are signing their first goals. He acknowledges interest in Garcés.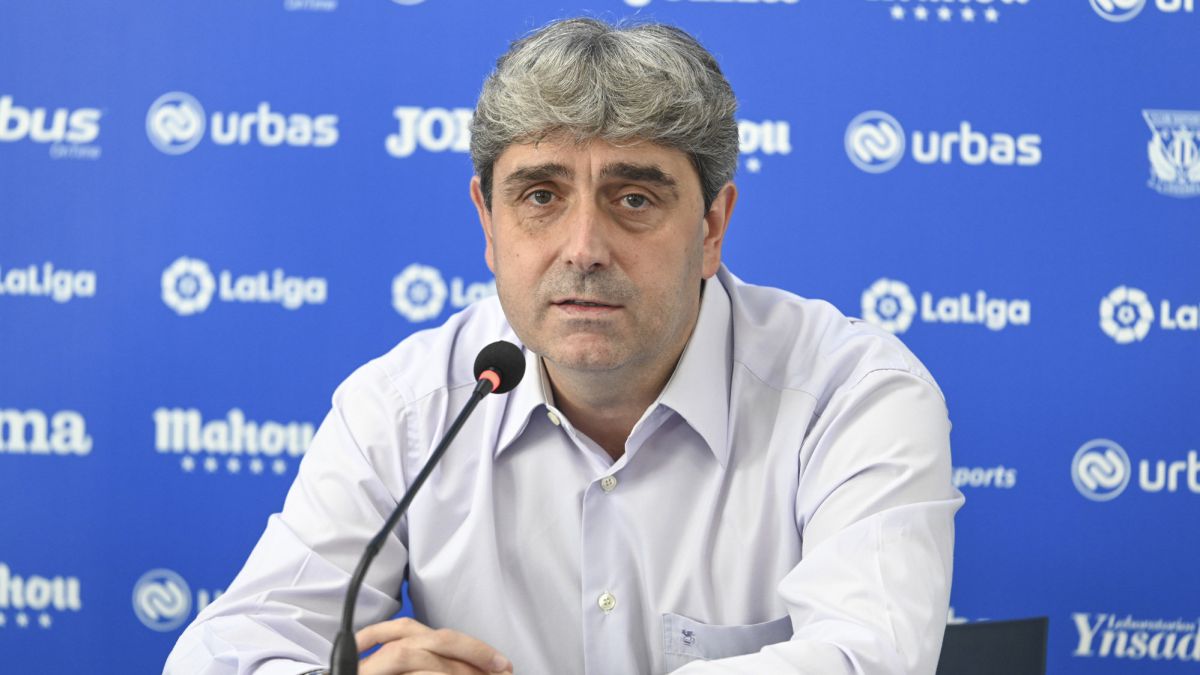 Txema Indias, Leganés 'sports director, admitted in Yoel Bárcenas' presentation that the club is working on the signing of Borja Garcés, Atlético de Madrid forward. Mattress sources give the agreement for its transfer as very advanced, but Indias has been more prudent while admitting that the market is slow, but, in the case of Leganés, firm in terms of the objectives that have been closed.
"Perhaps it can be said that we have been slow, but the market has been like this. The players we are bringing in are differentials. The additions that we have made so far are what we had as our objectives. Those of us who are not clear about it, we are holding on to see what the market offers us ", admitted an Indias, who, confesses, believes that the market closure may bring surprises.
"Not even the First Division teams are moving. There are many players to come out. When that happens, there will be a waterfall effect. We are happy with the signings that have come. I wish the players had come before, like Yoel [Bárcenas]. It could not be. But our objective was clear, "he insisted shortly after showing caution with Borja Garcés.
"As for signings, I don't like to give names until they are more than specified. In this world sometimes you get negative surprises. Transfers that are almost closed, they are not closed. We are working on it. Hopefully it comes to fruition, and as soon as possible. But I can't assure you anything, "he repeated.
Assignments with a purchase option
He also defended the assignment model with a purchase option that the club is executing, most of which depend directly or indirectly on a hypothetical promotion of Leganés to Primera.
"We cannot pretend that players who have a contract in other clubs, can be bought, which is not easy and that they forget about contracts in the First Division to come to Leganés in the Second Division. That is why the simplest options are those of assignments with a purchase option ", defended the club's strategy.
"All are contingent on promotion. First, because the players do not accept it and because, if not, it would be mortgaging the future as it happens in other clubs ", he commented vehemently. Security that also showed when defending that players who get on loan can have the same or more commitment than owned players.
"I am the first to say that the more players you own, the better. They seem to feel the club more. But I have been changing that opinion. I don't think it depends on whether he is a loaned player or not. It depends on your involvement. I have had loaned players who are very involved and then others who do not give it so much and who have had years of contract at the club ", concluded his intervention Indias.
Photos from as.com