I looked at Maverick: "We can all be wrong"
About the race: "I would be surprised to see a race like the previous one tomorrow, in which the first and second have such a difference with the others."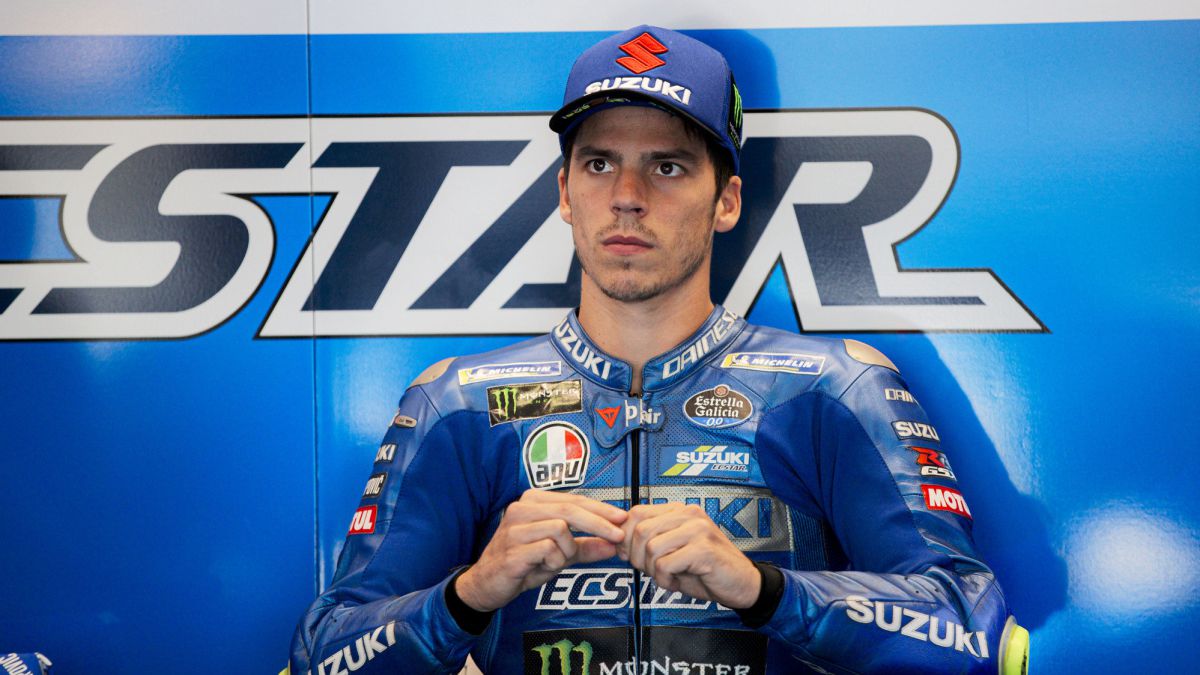 Third row for Joan Mir with seventh place on the grid at the Austrian GP.
-Summary of the day?
-Difficult qualification. The temperature has risen and it was a bit more difficult for me to find that good feeling to do fast laps. Still suffering, I was able to ride fairly well, but I think there was a little more potential for something else. A pity, but that's the way racing is. They were for all these conditions, but just like us they have not benefited us. I will try tomorrow to get the rhythm, which was also good in FP4, even if it was in such hot conditions. Normally I suffer more in those conditions, but we have seen that the pace was not bad. I'll try to give a little more tomorrow.
-Would you feel safe on a circuit with drivers who are not able to control their frustrations?
- (He thinks about it). I think there is a human factor and that we can all make mistakes.
-Have you been in a similar situation in which frustration has invaded you?
-Of course, there are many situations in which you lose your nerves, all of them. Of course they are lost, but you have to know how to control yourself. In the end, there is a lot behind you. That's what makes this weigh. You have a factory behind you, you have people who are watching over you and it is clear that you have to try to control this type of thing. But we are all human and we all make mistakes.
-Can you think of victory?
-It's difficult. All the Ducati's are doing very well, all of them. Fabio is also doing very well. I would be surprised to see a race like the previous one tomorrow, in which the first and second have such a difference with the others. But anything is possible, in the race conditions are always special and the track always surprises. We can see anything tomorrow. I will try to give my maximum and I don't know if it will give me to win, to be on the podium or to enter the points. (Laughs) But of course I'm going to try to do my best and our pace is no worse than in the previous race.
-Are the brake problems solved?
-Yes. This was yesterday in special conditions. They were not problems with the brakes themselves, but with adjustment with the brakes. But today everything was working fine.
-Will there be a group race?
-I don't know if it will be in a group. For example, in the previous race, if you looked at everyone's rhythms, you would see that there were five drivers capable of being in the front, but then see how things changed. I don't know if it will be in a group. Here in Austria we haven't seen many group races either. We saw that last year at 10 laps, but normally it is always a group of few drivers, two or three, there are no more normally.
-What will happen if the race is in rain?
-You have to be prepared for everything. You have to have a good setting in both conditions and see where we really are in each situation. I prefer it to be dry, of course, but you can't think too much about the conditions or anything. It will be what it has to be. You will have to be focused and active to give your all.
-Do you have control over who would be the rivals in the rain?
-A bit you can see those who always go fast in water and those who find it a little more difficult. I am good with water, but not especially. There are riders who are particularly good in the water and I am not one of them at the moment. I don't have the same experience either, I always need more laps.
Photos from as.com