"Once I had the offer from Unicaja, the decision was simple"
The Malaga club has presented the power forward, formerly of Casademont Zaragoza, who lands at Carpena "with the utmost enthusiasm. I will work hard not to disappoint the fans ".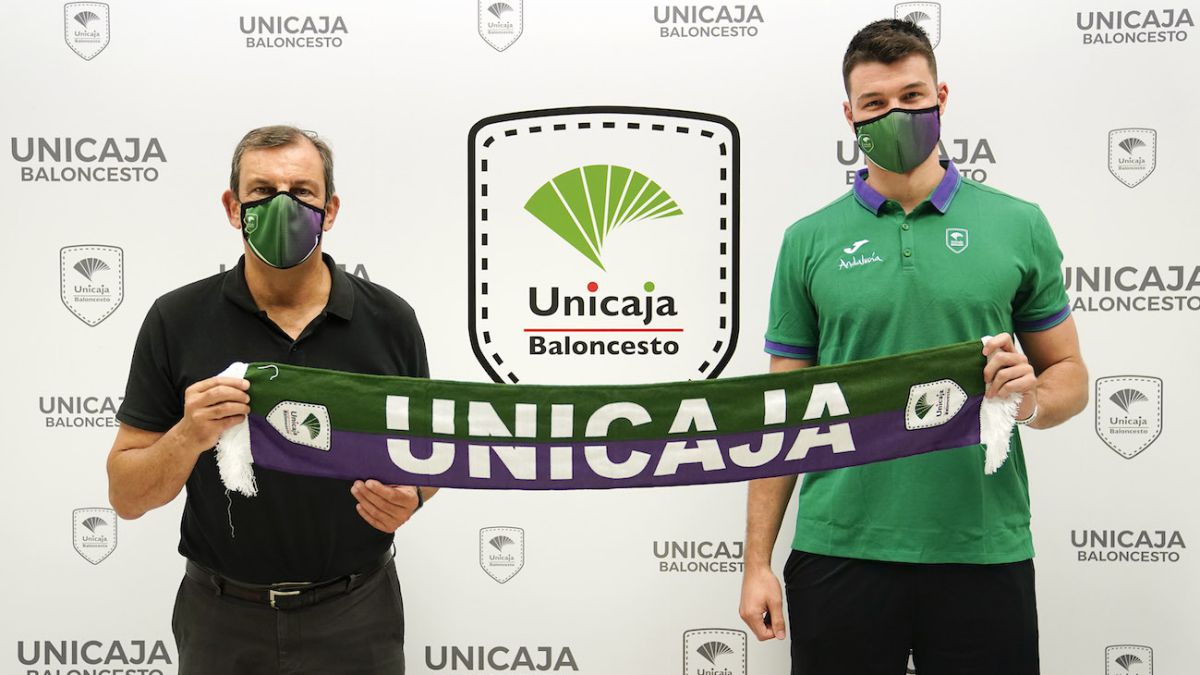 Unicaja presented Jonathan Barreiro (2.03 meters and 24 years old) this Thursday, who can play both power forward and forward and is called to play an important role in the Fotis Katsikaris squad. The Hellenic coach has played a key role in his signing. "He called me telling me that he counted for his project and I was very excited that he gave me his confidence, that then you have to reciprocate in training and on the track. There wasn't much else to think about. Once I had Unicaja's offer on the table, the decision was simple. I'm looking forward to it. Unicaja is a great club, I have always thought about it and I will think about it. I come with a lot of desire to contribute to meeting all the objectives ", explained the Galician.
Known members of the squad: "I know most of my teammates, especially the Spaniards of the national team. That will help me to adapt as soon as possible. I also have Carlos Suárez, who will surely help me understand the team first. I have to take him as a reference because he plays in a position similar to mine. It sure gives me good advice. This group of Spaniards is a group of great talent and good people ".
Illusion: "I am here to help the team and above all to do what the team needs and the coach expects of me. Unicaja is always a great team, one of the top ones. It is a pride that you count on me and that I am in your project. I have the maximum possible illusion, I want to do everything in my power. I want us to connect with the stands from minute one because we are going to need them. Above all, work hard so as not to disappoint them. "
Alero or power forward ?: "In modern basketball all positions are similar. That will depend a bit on what the coach wants, the needs of the team and also the rival. He will surrender where the team needs and I am willing to help in both positions. "
Basketball Champions League: "I played two years and it will be my third. It is a competition where there are very great teams and we must put in value playing in the BCL because it is very complicated and it will demand our highest level ".
Photos from as.com