Huesca takes the battle of the former Primeras
Joaquín and Seoane show the deficiencies of an Eibar still in the coupling phase and put up a team that starts the season on the right foot.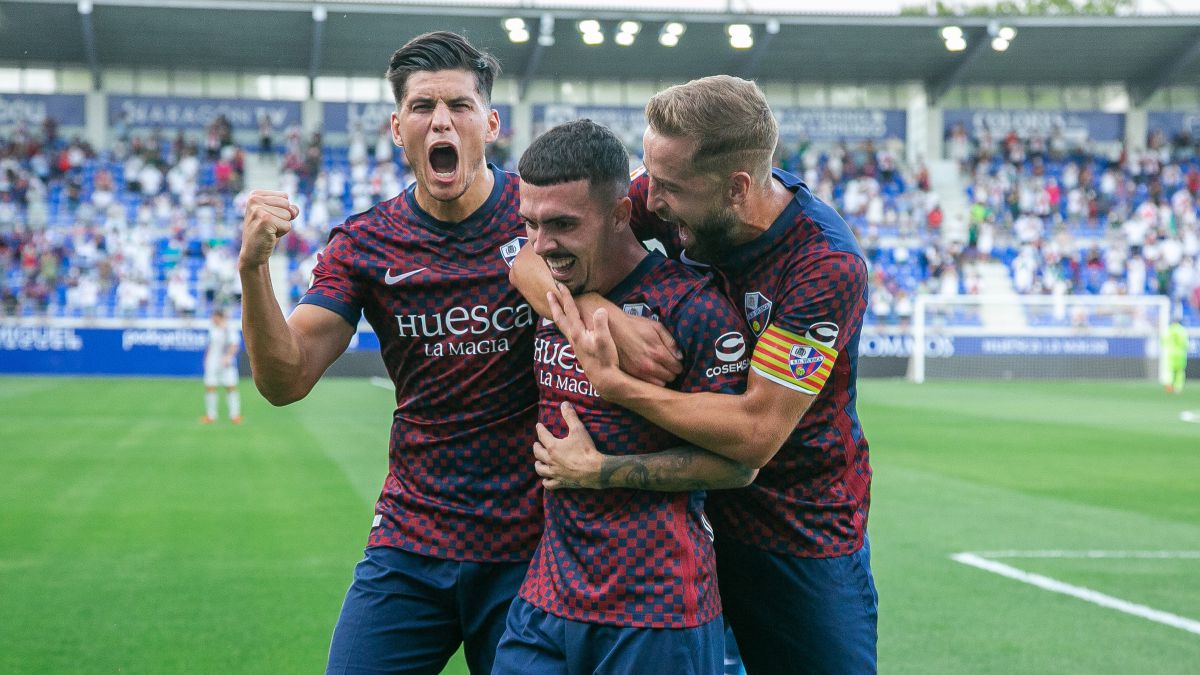 A very well organized Huesca and with things clear was able to overcome without too much difficulty an Eibar in the process of creation, which went from less to more, but at no time was close to achieving the three points. The pulse between brothers fell from the local side, two teams baptized as SD, Catalans, who have just come down, from very small cities and with fields that have been renovated taking advantage of the First income. Huesca was more effective and had more trade and the gunsmiths were very ineffective in defense and attack and did not know how to take advantage of the dominance they had in some phases. The team of the debutant Ambriz took possession of the ball from the beginning and played on the wings and always stepped on the area of a rival who barely pressed the exit of the Alto Aragonese team.
Eibar started the game badly. The difference with Mendilibar's style was evident from the first minute, taking into account that the gunsmiths defended in their field, something very rare until recently. Huesca played, attacked, played on the wing ... And after a warning from Nwakali came Joaquín's goal in the 21st minute, which easily beat Glauder's back. Nothing surprising when we consider that at that time, possession was an overwhelming 76 percent in favor of the locals.
The gunsmiths seemed to wake up after the blow, and they went in search of Andrés's goal with a little more conviction, although without much success. Thus the time of rest was reached. Swords raised and a visiting team that still needed to believe in themselves.
Garitano's men started the second half just as they finished the first, and both Stoichkov and Fran Sol made Andrés Fernández work beautifully on a double and clear occasion. The locals seemed not to want to look for the second and were satisfied with the valuable loot of the 3 points between two recently relegated teams.But when the visitors were better, a center by Florian Miguel was very well used by Seaoane in '67 to sink more of an Eibar that still has a lot to build, both in attack and defense.

Photos from as.com