Huesca de Ambriz dresses up as a leader
The Huesca added a new victory on their return to LaLiga Smartbank after defeating an inferior Cartagena with goals from Delmás, on their own goal, and Seoane.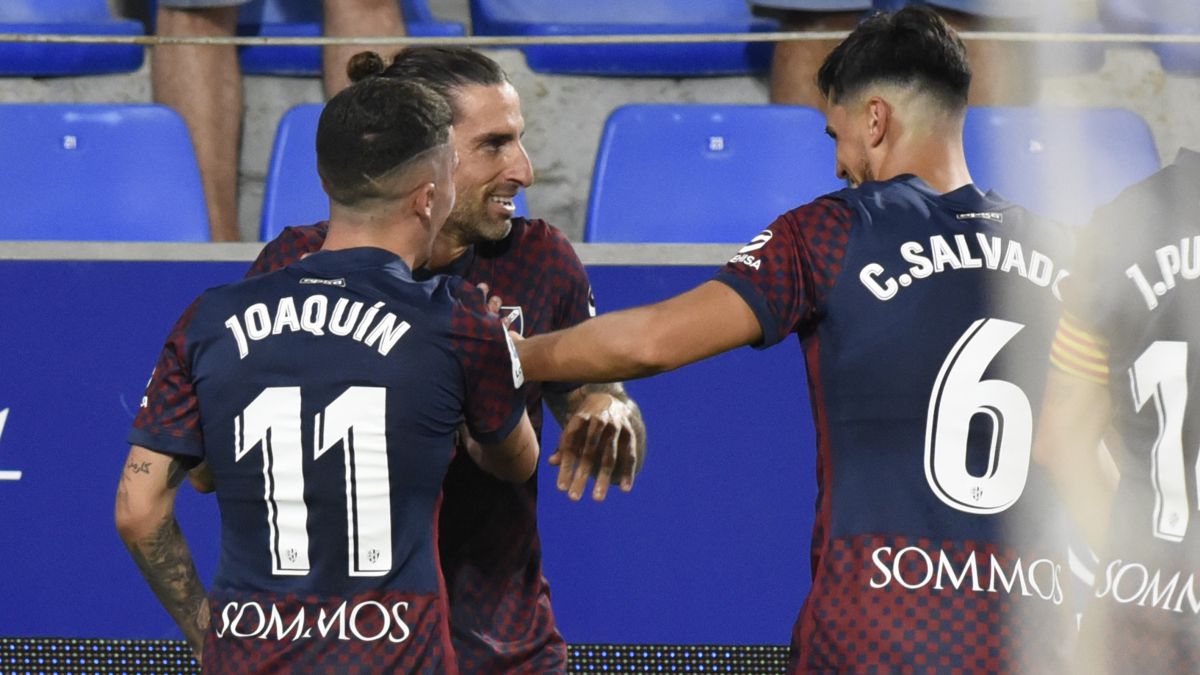 Full of points, four goals, none against and lead. The presentation letter of Huesca de Ambriz is confirming a project that will seek its third consecutive promotion. Delmás own goal and Seoane scored the goals that could not come in the first half. Those of Carrión were inferior and only Rubén Castro was close to putting his team in the game, which accumulates two defeats in the season premiere.
The Cartagena resisted the siege of Huesca throughout the first part. The premises were a pylon hammer with continuous arrivals, two stringers (one from Joaquín and the other from Escriche) and 14 shots in 45 minutes. A few occasions that showed that Ambriz's men are well armed, but that they need the gunpowder that the two forwards who are yet to arrive and the star signing, Isidro Pitta, who could not make his debut, will bring them.
In the second half, the Huesca team changed their fortunes by pulling an unusual art in football such as Olympic goals. Marc Mateu intentionally threw a corner that sought the goal and his shot hit Delmás' head, which misled the goalkeeper. Those of Carrión, far from lowering their arms, forced the best version of Andrés Fernández who saved his team after a good chance from Rubén Castro.
However, the Alto Aragoneses proved to be far superior to Ephesus and the sentence was made by Seoane. The Madrid midfielder did not play his best game, but he showed that he is touched by a wand at the beginning of the season and with a shot from outside the area after touching a visiting player, he entered Marc Martínez's goal. Two games in El Alcoraz that leave six points in the Huesca accounts that raise it to the top of the table.
Photos from as.com