How much did Messi earn and how much could PSG or City give him
The Argentine earned a net 71 million at Barça, a figure that his suitors could never reach, and Laporta had managed to convince him to continue for 35.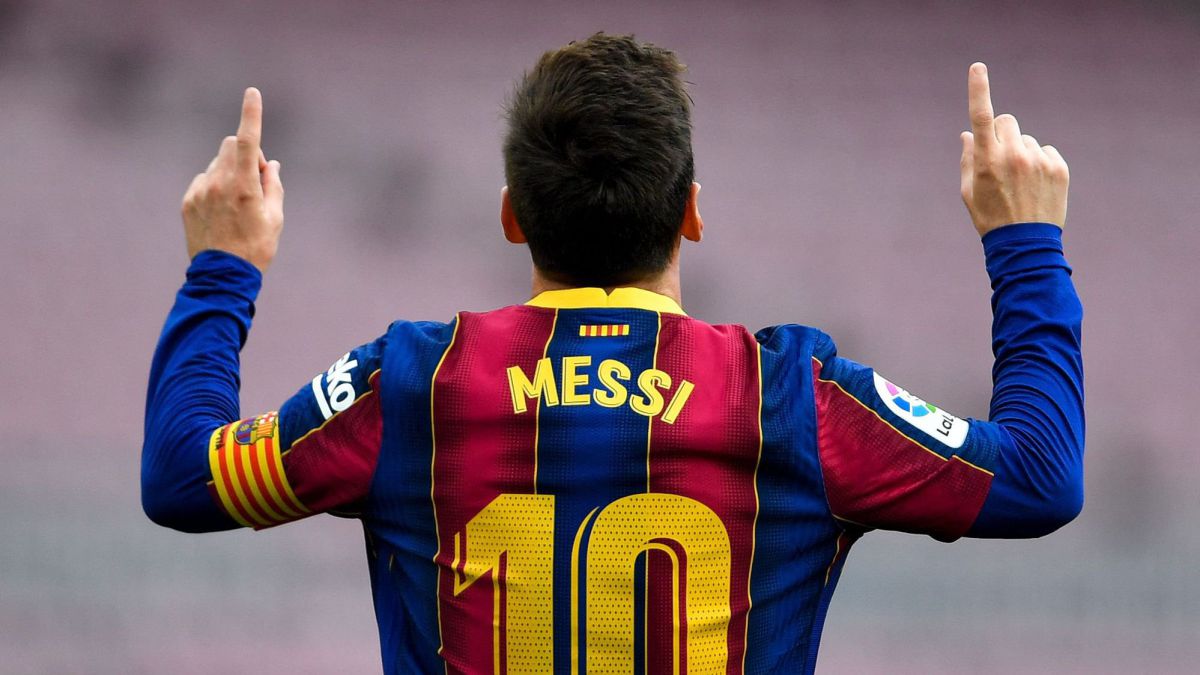 Messi, as Barça announced this Thursday, will not continue at Barcelona, so the world of football is already making inquiries to find out which suitors can pay the Argentine's salary and what will be his next destination. At the moment only PSG and Manchester City, due to their economic muscle, could cope with an operation of this magnitude, although it will not be easy either since they have undertaken signings and renewals this summer that have been diminishing their margin of maneuver to respect the financial fair play. The best player in the world will have to make an effort and lower his record to be able to find a place.
Messi earned 71 million euros at Barça today. Joan Laporta had managed to convince the striker to drastically reduce his salary by 50% (35 million) with the priority objective of being able to undertake his renewal and enroll him again in LaLiga complying with the strict rules of economic control. Barça's own farewell statement thus confirmed this consensus that has flown through the air: "Despite having reached an agreement between FC Barcelona and Leo Messi and with the clear intention of both parties to sign a new contract on the day Today, it cannot be formalized due to economic and structural obstacles (Spanish LaLiga regulations) ". The signing of LaLiga with the CVC investment fund for an injection of 2,700 million seemed to have reinforced the plans of the new president, but everything has been ruined. However, economically speaking both Barça and Messi could be economically favored from this new scenario, no matter how crazy it sounds. Barça, in bankruptcy with more than a billion in debt, would save 175 million euros from a contract that they wanted to sign Messi until 2026, while the ten could win out of those 35 million promised in Can Barça.
Although PSG and City cannot reach the 71 million that Messi collected, they will be forced for Leo (six Ballons d'Or) to lead the ranking of the highest paid players in their squads. Neymar has just renewed at PSG without a salary increase because the club drags a historical deficit from previous directives, but already earns 48.9 million euros, 26 less than Messi. The Brazilian agreed last season to cut his salary in half momentarily due to the effects of the pandemic, just as Mbappé did (from € 20.8M net to € 10.4M). The Messi operation for PSG could have a strategy similar to the one that Beckham had in his day, as France Football pointed out in a recent study since League 1 drags millionaire losses of 240 million in the last season for COVID: they would pay his salary through different foundations that Qatar has involved in the PSG.
The City, for its part, has just made a large outlay for Grealish by paying 117 million to Aston Villa and, according to the English press, it has another 150 saved to undertake the hiring of Kane with a salary of 200,000 euros net for the player to the week. Meanwhile, the first touches have been given with two transfers to Milan, Tomori and Giroud, the departure of Moses to Spartak Moscow and several contracts that end as Van Ginkel, Pantic, Izzy Brown, Willy Caballero or Blackman. At the moment, although it has been his trend for years, he has only yielded to Billy Gilmour (Norwich). It remains to solve the cases of Zouma or Tammy Abraham among others. However, these operations make room but do not solve too much the economic plot to sign a megastar. The great asset to stop Kane's operation, if it can already be stopped, and suddenly attack Messi's is Guardiola, but the Catalan coach has repeated on countless occasions that Messi was not going to play at City and has denied several information about it. The same out of respect for the contract that linked him to Barça. The fact is that the situation has now changed and, although it may seem incredible, Messi is a free agent and without commitments of any kind ... 444 444The millionaire option of Inter Miami
Another option, more remote at present, but more than viable in two or three years, is that of Inter Miami, where according to several sources they offered him a 10-year contract that Messi would sign with Barcelona where the MLS team was going to be included in the negotiations. The idea is that he would play two seasons in each team and then be an ambassador. In that agreement, Messi was going to earn 240 million euros for the four years as a footballer, 60 a year. In an interview in the Miami Herald newspaper, Inter Miami co-owner manager Jorge Mas confessed in his day that Messi's North American dream could one day become a reality.
Photos from as.com