Mallorca and Madrid are close to reaching an agreement for the Japanese loan. The Balearic club will take charge of the card and will not have a purchase option.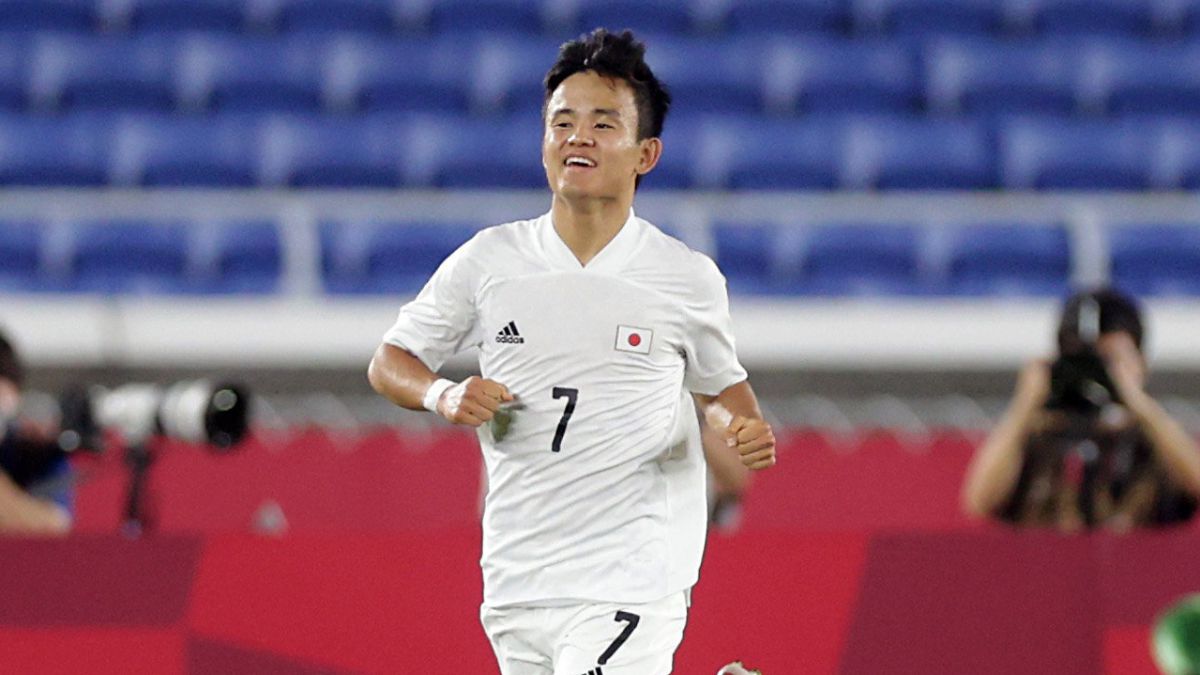 Kubo (20 years old) has his future more and more defined. After completing their participation in the Olympic Games, Real Madrid and the player's environment have set to work to find the ideal destination for him. And, although at first it was Real Sociedad who took advantage to get a loan, now it is Mallorca who has taken the lead. All parties are close to reaching an agreement, which could be official in the next few hours.The Balearic team, where Take already played during the 2019/2020 season, is going to throw in the rest by having him on the squad this season. They will pay the full card, in addition to financial compensation to the white club. There will be no purchase option. The player is happy with the idea of returning to Mallorca where he hopes to add many minutes, something that he could not do last year during his time in Villarreal and Getafe.
The latter is what has caused the Royal Society to cease to be the favorite destination. Although it was an option that both the club and the footballer liked (Imanol Alguacil was very interested in having it), it is preferred to prioritize a team that ensures greater prominence, even if it is of a lower profile, so as not to go through the bad last season's experience. Other clubs like Espanyol or Levante also waited, but with fewer options. What was not contemplated at any time was the departure abroad, although there are several interested teams.
Although Kubo's intention was to stay in Madrid, as agreed last summer, the problems to carry out the nationalization of Vinicius have made it impossible to find a gap for the Japanese as he still has three non-EU citizens. This has not dampened his hopes of succeeding in white, and he is leaving with the intention of returning next year. For this reason, a transfer was always ruled out by both the player and the club, which wants to maintain all rights over him.
Kubo arrives in Madrid on Tuesday after his great participation in the Olympic Games, of which he left without a medal after falling in the fight for the bronze against Mexico. However, he finished the tournament with three goals and one assist. In the next few days, if your departure has not yet been closed, you will have to make yourself available to Ancelotti until your situation is defined.

Photos from as.com