Horner: "Bottas did a great job for Mercedes"
The Red Bull boss was very critical of the Finn's performance at the start. "It is the brutality of the races, the damage is brutal", sentence.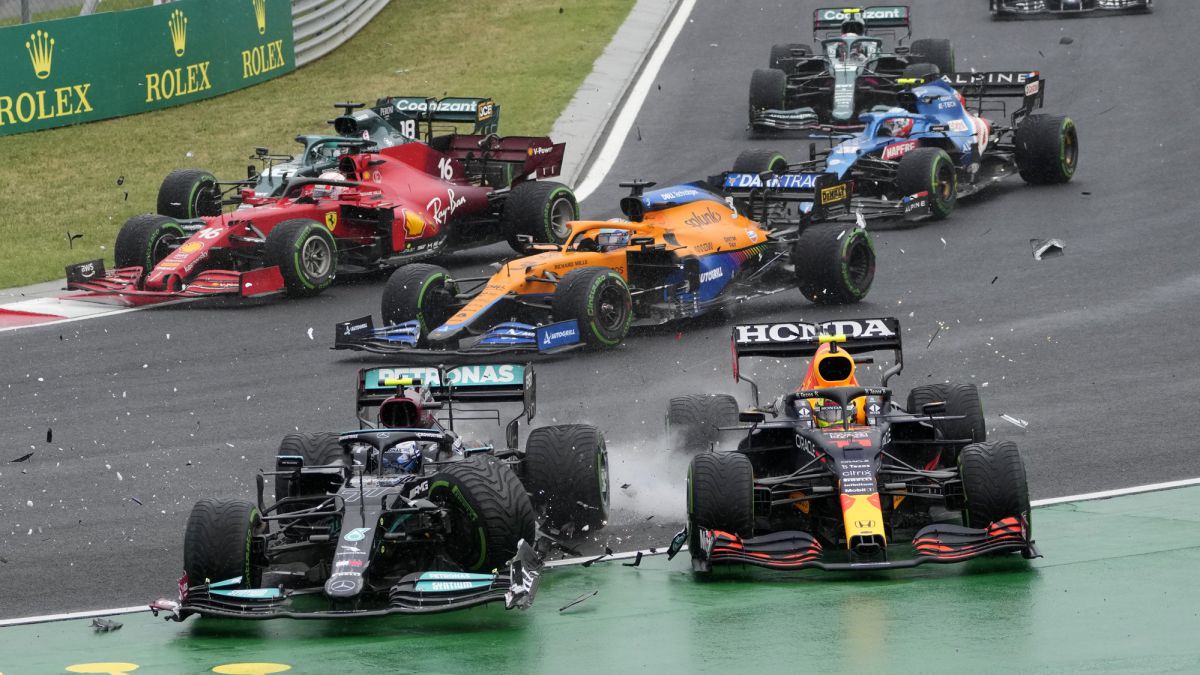 The start was chaotic, Bottas braked late and ran over Norris, Verstappen and Checo. Only Max was able to continue in the race, albeit with serious damage that limited the Red Bull's downforce and made it a mediocre car. The stewards sanctioned the Finn with five positions on the grid for the next grand prix at Spa-Francorchamps, at the end of August. The same penalty received Lance Stroll, who took Leclerc ahead and also touched Ricciardo's McLaren in the first corner.
Interestingly, once again a Mercedes knocked out the Dutchman, who is no longer the leader of the World Cup. Hamilton now has 195 points to Verstappen's 187, coming into the break ahead when the RB16B seemed like a dominant car until recently. That prompted criticism from Red Bull boss Christian Horner: "It's the brutality of racing, isn't it? Bottas made a bad start, he didn't judge the braking well and then he did a great job for Mercedes, taking both of our cars out of the game. "
"The damage to parts and engines is brutal (they could not save the engine from the Silverstone accident, at the last minute they changed the Verstappen unit)", sums up the Briton, very upset after two great prizes that squandered the rent of 'Mad Max '. Without Max himself being able to do anything to prevent it.

Photos from as.com