Héctor Herrera vindicates himself before returning to Atlético
The Mexican fell in the final of the Gold Cup, but was named best player of the tournament. He will return to the club with one more march than his teammates.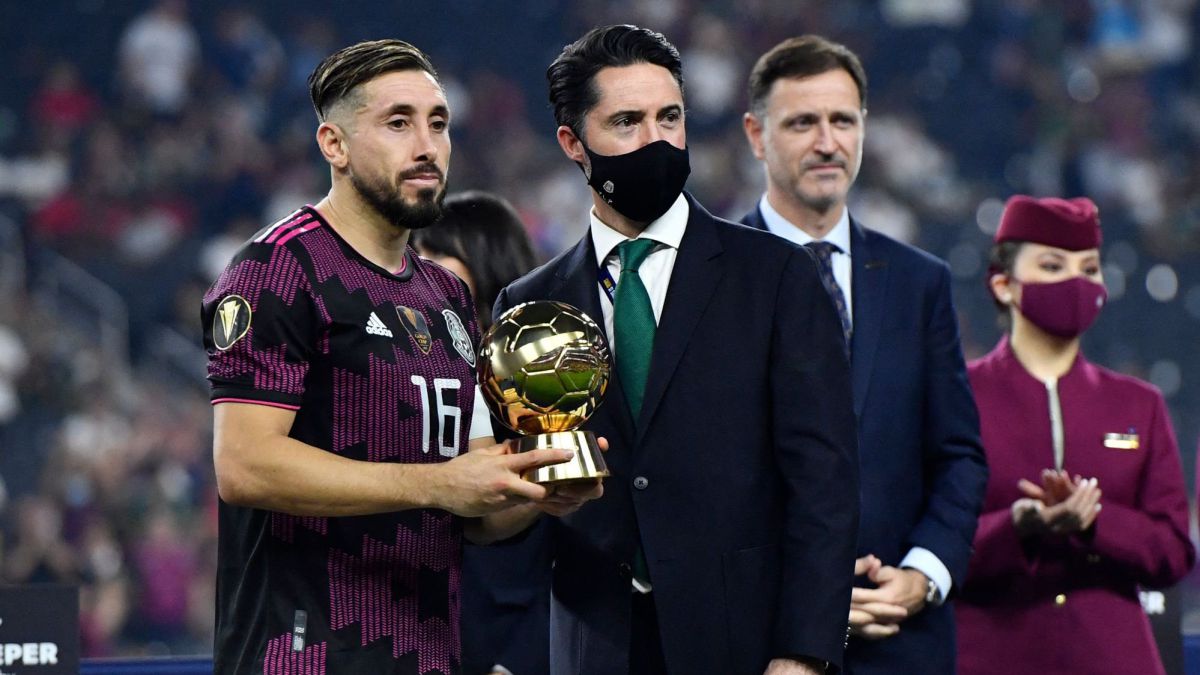 Héctor Herrera could not complete his double and was on the verge of being able to add the Gold Cup to the League title with Atlético. The Mexican team fell in the final against the United States with a goal in extra time from Miles Robinson and the midfielder will return to Madrid this week with the disappointment of not having been able to lift the trophy.
However, the tournament carried out by Herrera has served to vindicate himself in the individual section. The Atlético player was named best footballer in the Gold Cup despite falling in the final and led the Mexican midfield with a huge role in the elaboration. In addition, he scored the goal that gave his team a pass to the final, a goal in the 97th minute that certified the Mexican advance against Canada in a vibrant semifinal and added two assists in the competition.
Herrera will return to Atlético to compete for minutes in the center of the field, something that will be very expensive. While Saúl's future continues in the air, De Paul has come to the club to be very important, Koke is essential, Llorente can start from any position in attack, Lemar took a huge leap last season and Kondogbia wants his second year to be the settlement. Although the Mexican will have a trump card in his favor to be important, at least at the beginning of the course.
He will join the preseason directly after adding 562 of the 570 minutes of his selection in the tournament (he enjoyed a few days of vacation before the Gold Cup). Six official games that involve an important state of form, and more considering that Koke, Llorente and De Paul have not yet had minutes for this new course that begins on August 15 in Balaídos and Lemar and Kondogbia have barely participated in the friendly match against Wolfsburg.
At 31 years, Herrera showed last season that he can be important in the mattress machine room thanks to his handling of the ball, which enhances the Atlético style with greater possession. The Ballon d'Or of the American tournament will add another weapon to Simeone in the fight to revalidate the league title, where the rojiblanco team will have to grit its teeth at the start of the championship with its main figures still getting in tune after the holidays due to the dispute of summer international tournaments.
Photos from as.com