"Márquez has told me that this year things are not working out for him"
Martín took his fall at Silverstone, caused by Márquez, with resignation: "In the first lap you don't have to go like this."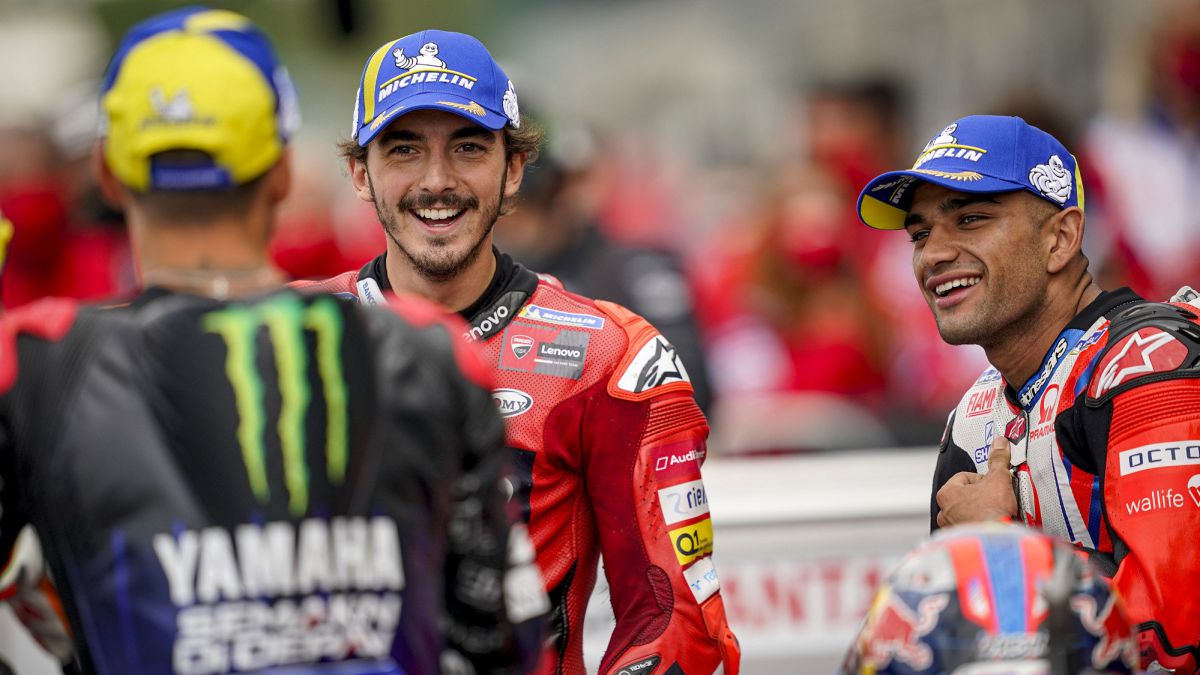 Jorge Martín took his fall in the British GP with resignation and revealed an important detail in the apology that Marc Márquez gave him after throwing him.
-How did you see the fall with Marc?
-About the incident, I can't say too much either. I think the overtaking could have done it. I was on the line I was playing, but when he went to overtake he lifted the bike a bit, which even then I didn't understand. Perhaps it was thought that I was going to go longer, but in the end it has entered and we have touched. That's it, no more. It is clear that in the first lap it is not necessary to go like that, but in the end we had a contact before and another after, and in the second we went to the ground. It's a shame, because in the end it is a great weekend that we have thrown away, but it is an experience for the future. This year I don't play anything and it doesn't affect me that much.
-Márquez went to apologize. How about
-He has come to apologize, we have been talking. He told me that he measured wrong. Thank you very much for coming. He has told me that this year things are not working out for him. The downside of this incident is that it has also pushed me ahead.
-Was he on the podium?
-I'm upset, but I'm not angry. In the end they are things that can happen. One day it happens to me, another day it will happen to him. You never know. But being in the top 5 in all the tests since FP2 for a rookie on a track this long, wide and with many lines ... We have worked very well with the maps and I think that today I had a plus with the rest of Ducati , which in the end is who I compare myself to and it is clear that I would have fought for the podium. But we look ahead, we arrived in Aragon from scratch and continue working. This year I don't stake anything, I hope to be constantly fighting for the podium next year.
-How do you see the Ducati debacle on this track?
-I don't understand. I think they have been very hesitant with the tires. I was very clear about my decision, but especially Pecco has put the soft and it was a suicide, I already knew it. The stockings were very good and throughout the weekend they have worked very well.
Photos from as.com