Hamilton Suffers The Aftermath Of COVID: "It's Still A Battle"
The Mercedes driver suffered "great seasickness" during the podium celebration and was forced to undergo a medical check-up before the press conference.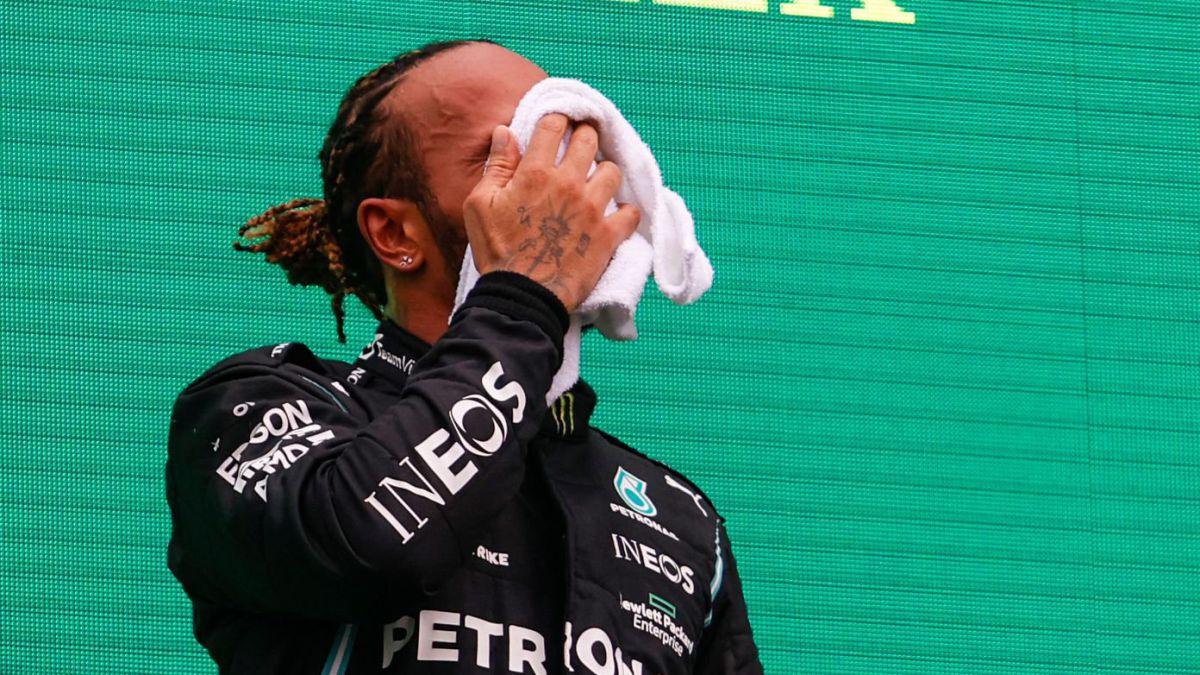 Despite having overcome COVID-19 a few months ago, Lewis Hamilton confesses that he continues to suffer from the aftermath of the disease. The Briton, the current leader of Formula 1, was more tired than usual when he took the podium of the Hungarian Grand Prix, picking up a third place (second after the disqualification of Sebastian veten), which cost him horrors.
Without a doubt, the crazy race and the intense fight with Fernando Alonso took their toll on the Mercedes driver. In fact, the team's statement through social networks was surprising, in which they indicated that Hamilton was undergoing a medical check-up after suffering "fatigue and mild dizziness" after the test. Which made him arrive a bit late to the subsequent press conference, where he was able to explain what had happened when he left the podium.
"I'm fine. I've gotten very dizzy and everything became a bit blurry on the podium ", confesses Hamilton already in the press room, admitting that these sequels have become permanent since their contagion last December 2020, when he was forced to miss the Sakhir GP. "I have been struggling all year with health. Staying healthy after what happened at the end of last year and it's still a battle, "adds the seven-time Formula 1 champion.Fatigue marks his workouts
Ten months after his infection, Lewis Hamilton does not rule out suffering the effects of what many know as a 'permanent COVID'. That is to say, those people who have overcome the disease but who, despite the passing days, continue to suffer sequelae such as fatigue. "I haven't talked to anyone in particular about it, but I think it's kind of persistent. I remember the effects from when I had it. The training has been different since then and the levels of fatigue you have are different. It's a real challenge," he explains at the insistence of the press.
However, nothing can be done to end the situation, and for this reason, Hamilton says that he continues to train and prepare to the best of his ability. Although, he hopes, what he experienced on the podium in Hungary derives from another cause: "Maybe it's hydration. I don't know, but I definitely haven't had that experience. I had something similar at Silverstone, but this is much worse. "
Photos from as.com