Haaland makes Lewandowski nervous
According to 'Bild', the news that points to Bayern's interest in the Borussia Dortmund striker could be behind the Polish's request to leave the Bavarian club.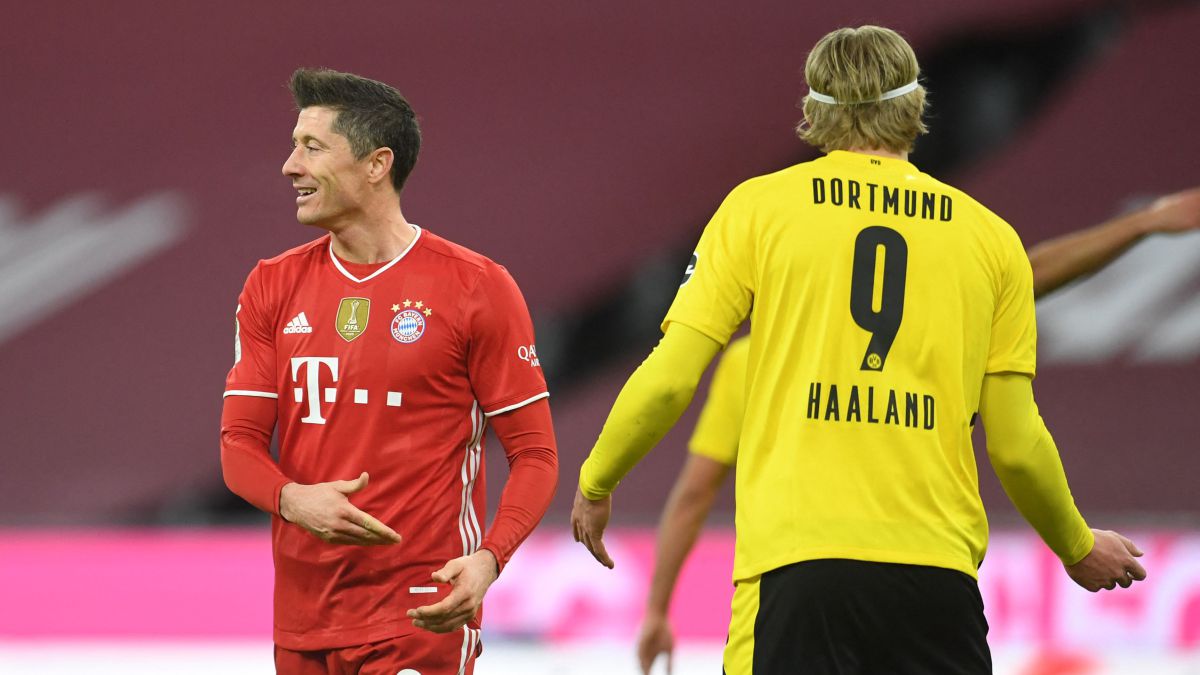 Something is wrong with Lewandowski and the origin of his 'problems' has a name, according to information from the Bild. The German newspaper assures that the real problem of the Bayern forward has a first and last name: Erling Haaland. According to Bild, all that happens to the Polish striker is that Haaland makes him nervous. And a lot. Not only because his crown as top scorer in the Bundesliga may be in jeopardy, but also. What really makes him nervous is that Bayern may be thinking of Haaland as a real signing for the Bavarian club. A conclusion that Bild advances, just two days after Lewandowski's wish, with a contract until 2023, to leave Bayern was transcended.
Not exactly a good week for Lewandowski. Last Thursday it transpired that he has asked to leave Bayern and that the club has already put a price on him. According to Sky Sports, the Polish striker wants to face a new challenge before turning 35, although in Munich they will not let him leave for less than 115 million euros. UEFA also released the names of the three finalists for the Best Player of the Year, an award he received last year, and the fact of being left out and in fifth place has not been pleasant news either.
According to the Bild, the duel between Haaland and Lewandowski can turn into an "explosive" duel for this reason. An interest that is filling Lewandowski with frustration. Haaland, 21, has the morale of Lewandowski, 33. The constant rumors about Haaland are the Pole's biggest headache. And comparisons with the young Borussia Dortmund striker hurt more if possible. Bayern Munich sporting director Hasan Salihamidžić recently hurt Lewandowski's pride by citing the Norwegian forward as an example: "Look, of course he's a good player and I also heard he's a great kid. Look, here are his numbers: 60 games, 60 goals. You have to take that into account, otherwise we would be true fans. "

Photos from as.com