Griezmann does not comply
The barcelonismo expected a definitive step Griezmann before the absence of Leo Messi. Their first two official matches have been disappointing.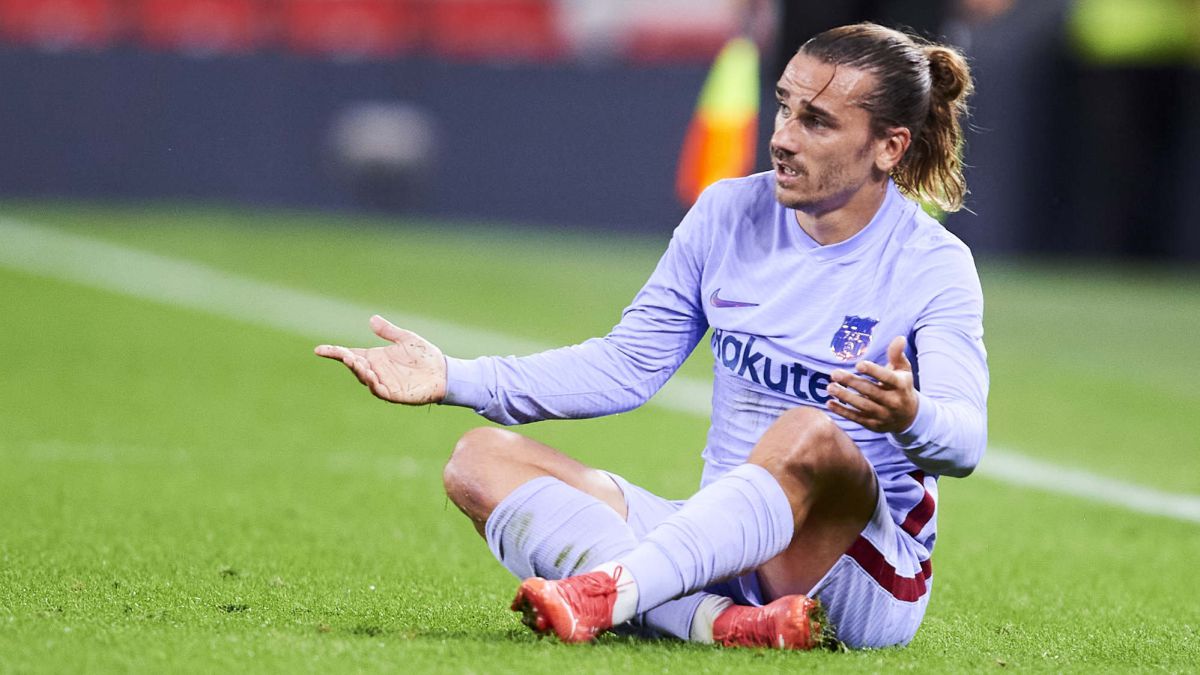 The first to recognize it was the player himself. Antoine Griezmann knows that today he is the star of Barcelona, the highest paid player in the squad by far and that he must act as team leader once Messi has left. For now, in the first two official games, the Frenchman's record could not be more disheartening. Especially after Saturday's game at San Mamés, where his contribution was inappropriate for a player who is being asked to step forward.
"I have to take more prominence. I try to help the team, whether in attack or defense, although sometimes things do not go the way you want," said the Frenchman at the end of the game at La Catedral, as always when he is It requires, stands up in good times and bad times.
But beyond showing his face in post-match press conferences, Griezmann is already required to be definitive and decisive. Everyone knows of his commitment, of his ability to sacrifice himself and to go down to defend and collaborate with his teammates, but for the second most expensive signing in the club's history that service record is clearly insufficient.
The French are required to step up in complicated matches like those on Saturday at San Mamés, where they were invisible in attack and still haven't inaugurated their scoring account.After Messi's departure, it was expected that the Frenchman, who coincided with the Argentine in his playing space, could hit the table to lead Barcelona without feeling overshadowed by the weight of having the best player in the world by his side. But after two games, Barça is still desperately looking for Griezmann.
Photos from as.com