Granollers saves Navy honor in Cincinnati
The Catalan won his second title of the season alongside Argentine Zeballos by defeating Americans Johnson and Krajicek 7-6.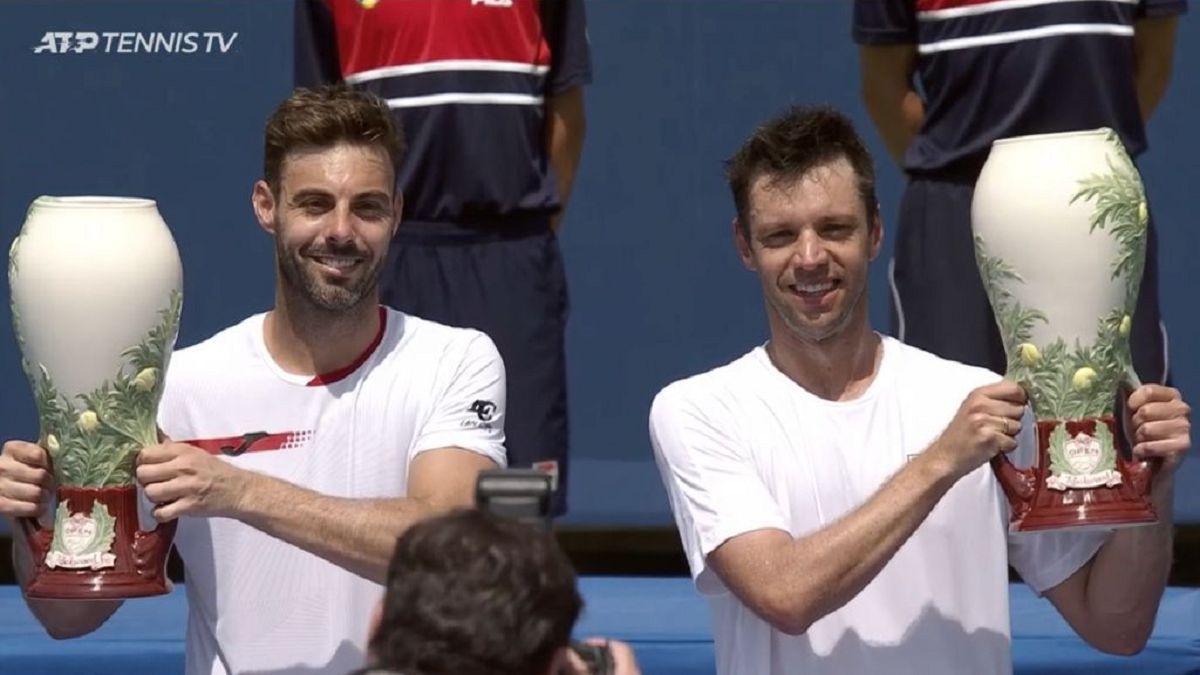 Marcel Granollers and Horacio Zeballos played their tenth final as a couple in a doubles tournament this Sunday. And this figure was further rounded off with the Cincinnati Masters 1,000 title, where they beat Americans Steve Johnson and Austin Krajicek in a tough final battle, who arrived extra-motivated after surprising the powerful Colombian duo formed by Juan Sebastián Cabal and Robert Farah: double 7-6 in 1 hour and 54 minutes of play. With this result, the Spanish and the Argentine enter the top-5 of the world doubles ranking thanks to their second Masters 1,000 trophy of the season (sixth title as a couple).
Equality was the keynote of the first set, so much so that none of the four tennis players lost their serve. Of course, the Spanish-Argentine duo suffered to solve their serve in the twelfth game, where they managed to save a set point against thanks to a sensational boat soon executed by Granollers. Things did not go well for them at the start of the tie-break either. They were down 3-0 at one point, including a lost point in which Zeballos slammed the ball into his teammate's back. But a heroic reaction allowed them to close that three-point deficit to score the first set in their first opportunity to the rest.
That positive inertia was transferred by the Spanish and Argentine at the beginning of a second heat in which they managed to break the serve of their rivals. However, they failed to consolidate the break with Zeballos' service and put a 0-3 on the scoreboard that would have been almost insurmountable. The American duo, encouraged from the stands by the encouragement of their compatriots in Ohio, returned the break and brought the set to the same outcome: the tie-break. Although Zeballos and Granollers did not change the script to claim victory and their fourth Masters 1,000 title after Canada, Rome and Madrid.
"Winning two 1,000 Masters in a year is amazing and we are very happy. We go day by day and improve as a team. I lost a final here and it is very nice to win it now with Horacio", admitted Granollers before the microphones of the organization nothing more conclude the match. "It is a beautiful feeling to win this title in a week that has been magnificent here with the family, with people in the stands, with the whole team, something we were not used to this year due to the conditions imposed by the pandemic," he added Zeballos. After falling on the brink of glory earlier this year at Wimbledon (they lost in the final), perhaps at the US Open they will take a step forward in their prolific union. New York awaits you ...
Photos from as.com