Girona works to register Darío Sarmiento
He is the only one of the signings that has not yet appeared as a rojiblanco player for this campaign in LaLiga. Juncà, Aleix García and Nahuel Bustos, set.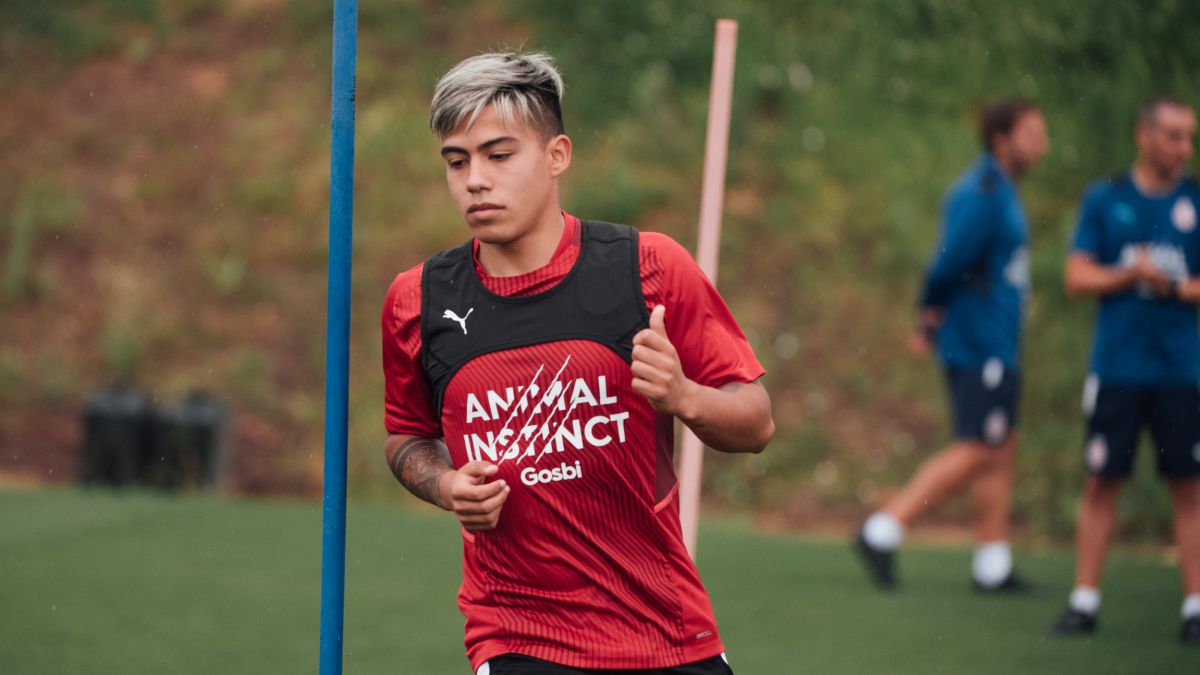 Girona counts the hours for its league debut on Saturday against Amorebieta and does so calmly on the pitch, but against the clock in Montilivi's offices. The rojiblanca sports management continues to search the market in search of the pieces that Míchel would like to complete his squad, although the salary limit does not allow them to make large expenditures. Also, currently, he still hasn't been able to sign up all of his new faces from this summer. Juncà, Aleix García and Nahuel Bustos do appear as Girona players in LaLiga, but Darío Sarmiento still awaits his turn.
They should not have problems so that the young Argentine value who is on loan from Manchester City can play on Saturday against Amorebieta, if Míchel considers it, but the entity has not yet been able to register him. They are working on it and the sports management is not concerned. As a curiosity, in LaLiga those who do appear, along with Juncà, Aleix García and Bustos, are Ramón Terrats and Juan Carlos. The midfielder from the subsidiary and the goalkeeper as a free agent. Since he signed a new contract with Girona after the end of the season, the entity was forced to re-register him on August 2.
Míchel, waiting for Darío Sarmiento to sign up, has 20 players from the first team (Santi Bueno is injured) in his squad to host Amorebieta on Saturday. In addition, the coach has been impressed by several team players such as Ureña y Gabri and it would not be strange if one appears on the squad list.
Photos from as.com