Girona, for the full to six in the debut eight years later
The rojiblanco team, who beat Amorebieta on the first day, are looking for their second win in a row on Sunday against Las Palmas. The last time he did it was 2014-15.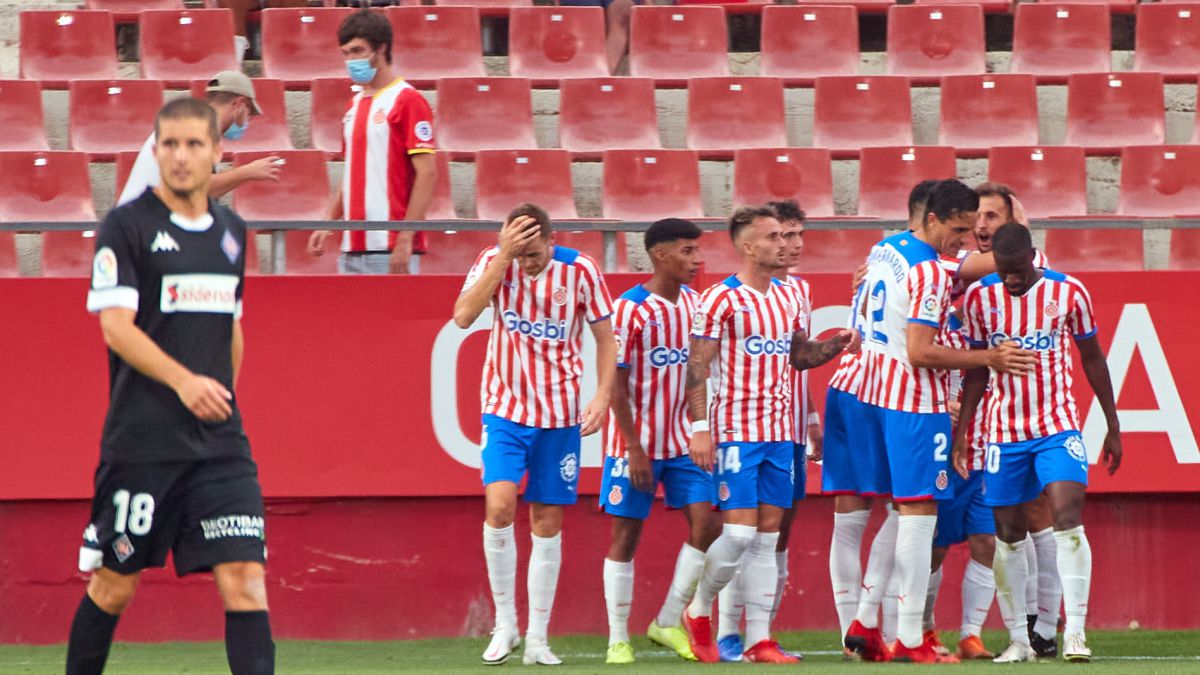 Montilivi opens the curtain again this Sunday. It will be the second consecutive match for Girona at its stadium and after beating Amorebieta last Saturday, Michel's team has an unbeatable opportunity to seal the plenary session at six and start the League in an excellent way. The sensations that the rojiblanco team is giving off are good and it is time to endorse them this Sunday against Las Palmas that, in their league debut, added a point against Valladolid (1-1) .
In Girona they are aware that only victories will make them turn the page as soon as possible to the blow they received, for the second consecutive year, in the final of the promotion playoff. The defeat against Rayo Vallecano in the last game of the previous year still stings and hence only a second victory in a row in this League would reduce the pain. The Girona team will appear without complexes against Las Palmas and ready to give continuity to what was offered against Amorebieta. Winning the first two league games is something known to the Girona fans, but it's time to look too far back. To be exact, eight seasons. The last time the rojiblanco first team was able to add six points out of six possible in the league start was 2014-15. They beat Racing de Santander (1-0) and Alcorcón (1-2). There was also a third consecutive victory (against Tenerife, 2-0), but step by step. Those of Míchel, currently, would already sign this plenary session at six.
The Girona coach continues to be satisfied with the involvement of his players and it would not be surprising if against Las Palmas he offers continuity to the majority of the eleven that beat Amorebieta. Newcomer Álex Baena (signed on loan from Villarreal without a purchase option) is pending registration in LaLiga, although he will be ready to debut if the coach considers it appropriate. Of course, he would do it by appearing from the bench. In attack, the only one who is fixed is Stuani. There are two other positions above for which the youth Ureña, Nahuel Bustos, Darío Sarmiento and Samu Saiz are opposing.
Photos from as.com