Getafe wins the City of Zaragoza Trophy on penalties
It took 18 shots to decide the champion after a game with hardly any chances. 3,000 fans attended and expressed their discontent at the La Romareda box.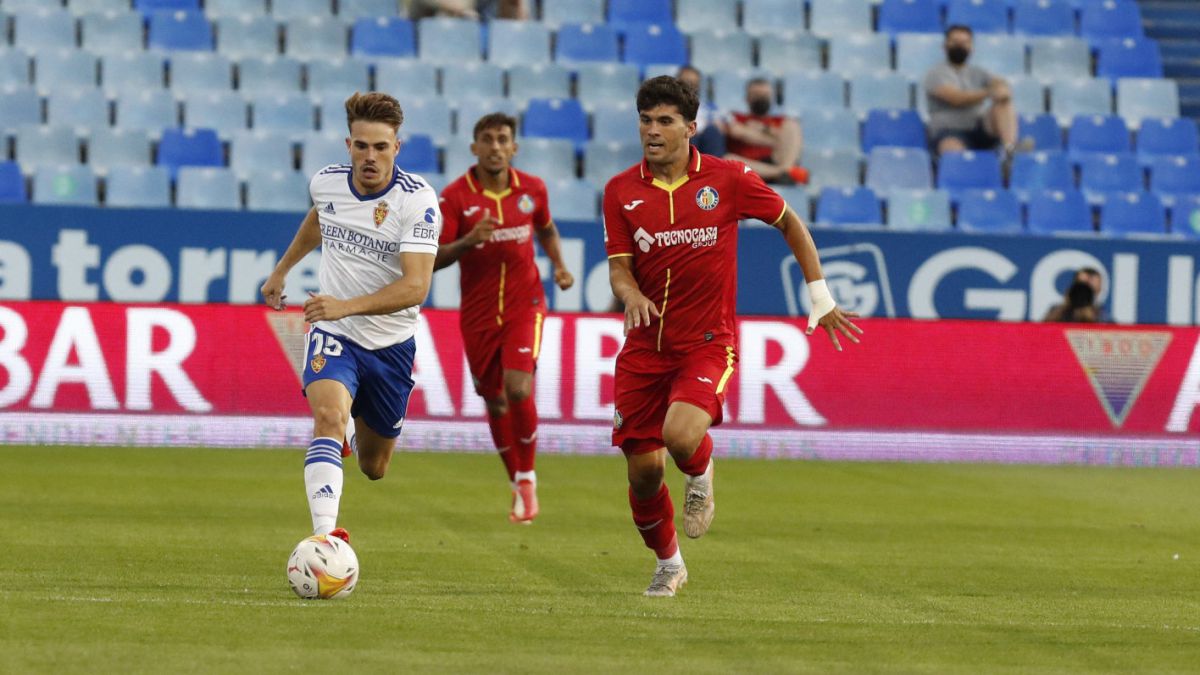 Getafe has won the City of Zaragoza-Carlos Lapetra Memorial Trophy in the penalty shoot-out. It took 18 shots to decide the champion after a match with hardly any chances and without goals, with moments of dominance for both teams. It is the second title for Madrid, who already won it in 2008.
After a few minutes of scoring, the first to look for the rival goal was Zapater, but his free-kick was diverted to a corner by Conde. An isolated action, since until the middle of the first half there was not a new chance, again by Zaragoza, which after a good combination in three quarters managed to take the ball to Chavarría, whose center neither Nárvaez nor Ivan Azon.
The hydration break served for the 3,000 fans who returned to La Romareda 528 days after the last match with the public to express their discontent and discomfort to the box. A break that did not sit well with the game, which acquired a much slower pace until the break, except for a couple of starts from Getafe on its left wing. One of them ended in a corner and the Madrid team was about to take advantage of it: Mata combed at the near post and Mitrovic headed the crossbar.
As soon as the match resumed, Getafe tried again through Arambarri, but Ratón, who had just entered the field of play, avoided the goal. The Madrid team had come out with one more march and locked Zaragoza in their area, which little by little took off that dominance and in the middle of the second half they returned to test Conde, who was right to deflect a shot from Bermejo from out of area.
Already in the last minutes, Zaragoza was about to take the lead in a well-run counter, but Iglesias came down in time to block Francho's shot from the edge of the area. It was the last occasion of a match that had to go to penalties to decide the champion of a Ciudad de Zaragoza Trophy that was celebrating fifty editions.
Photos from as.com