George Karl pokes Carmelo
The former coach of Real Madrid and the Nuggets, George Karl, has responded on Twitter to a statement by Carmelo Anthony.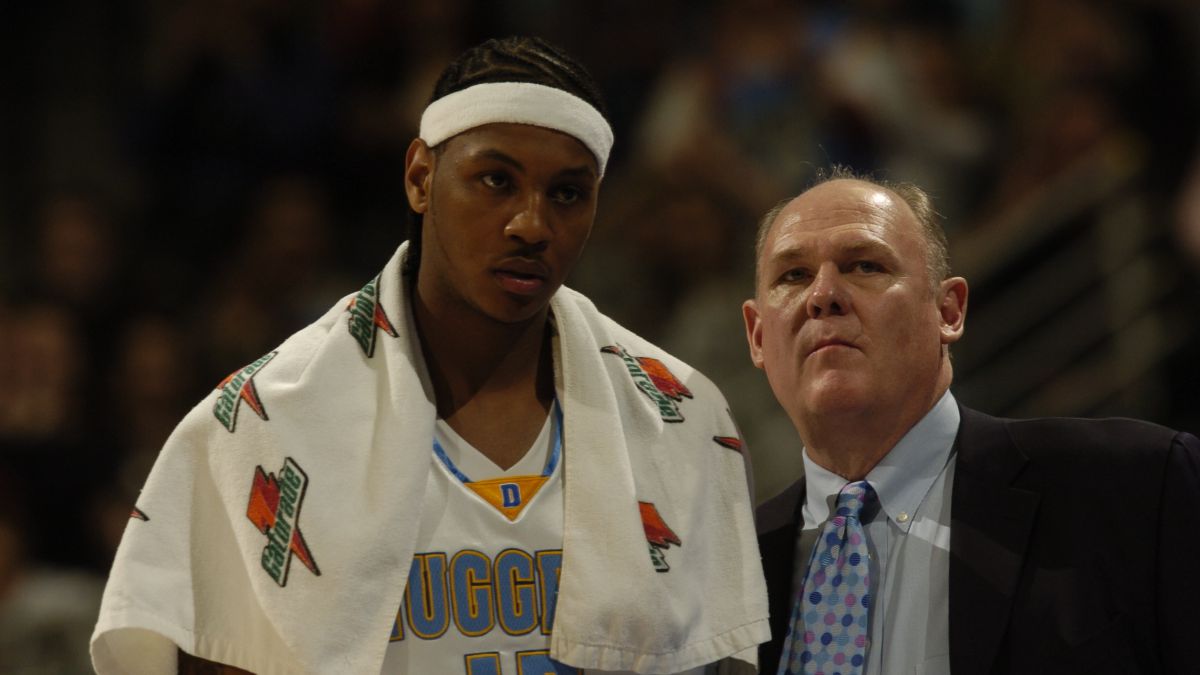 George Karl and Carmelo Anthony shared a team from 2004 to 2011. But, over time, it does not seem that the relationship is especially fluid. The coach was in charge of shaping the character of the star in his first years in the competition and together they reached the 2009 Western Conference finals. However, the alliance ended without rings or possibilities of the same and Carmelo left Colorado in the middle of the 2010-11 season, heading to the Knicks, where he continued to compete at the highest level, but without having access to the championship.
Years later, Carmelo has gone from being reviled by the NBA to regain some prestige in the Blazers. And now, he comes to the Lakers, where he will share a team with LeBron James, his generation partner, for the first time in his career. And Carmelo has made some daring statements that his former coach has responded with a certain sarcasm: "The ring is the only thing I lack. What keeps me awake at night," said the player. "Me and my coaching team were up at night a decade ago when we emphasized the importance of teamwork and defense," responded George Karl. A few words that show that there is a certain resentment between both basketball characters. And that things did not end particularly well between them.

Photos from as.com