Garuba says goodbye to Madrid: "Without you I wouldn't be here"
Usman Garuba has reached an agreement with Madrid to make the jump to the NBA. In an emotional letter, he wanted to say goodbye to the white club.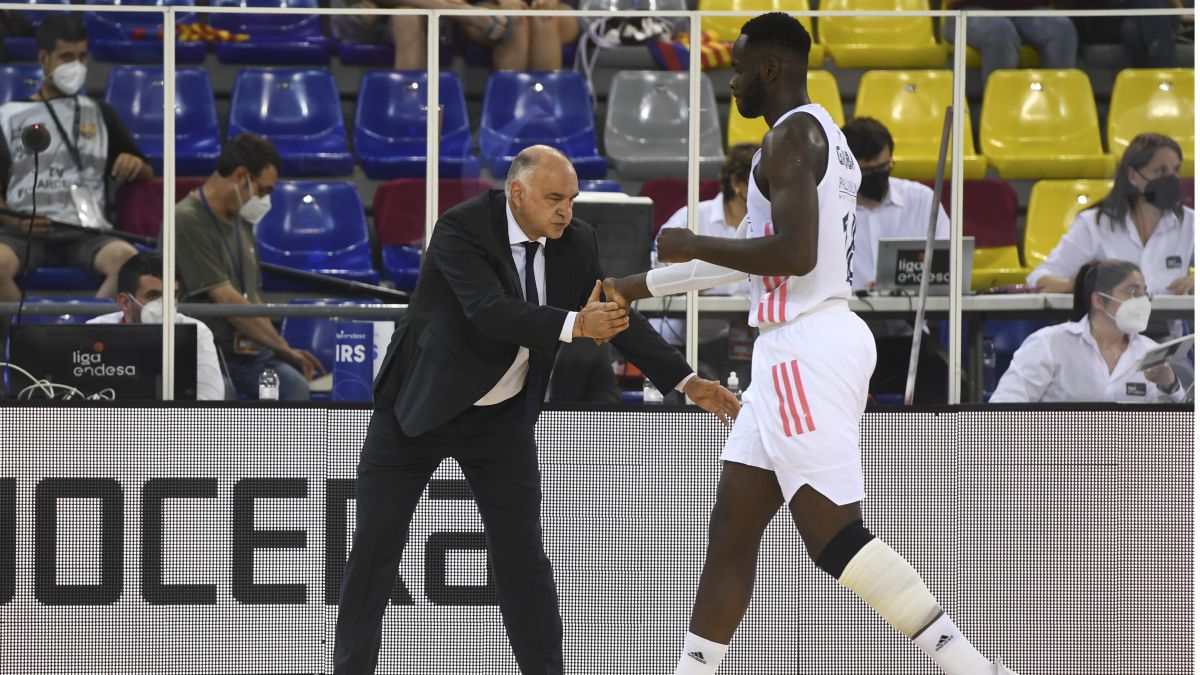 Usman Garuba says goodbye. The Spanish player reached an agreement a few hours ago with Real Madrid with which he certified his jump to the NBA. The young promise will play for the Rockets, the team that selected him in the 23rd round of the 2021 draft, and thus sets off across the Atlantic to fulfill a dream. Canterano of the white team, has been with them throughout their training and has debuted with them in the first team. In a post on Instagram, Garuba wanted to thank Pablo Laso and the entire white entity for the opportunity provided and the treatment received and assured that he would not be in the place where he is at the moment if it were not for them.
This is the statement:
"I leave this photo here and thousands of memories come to mind.
Well, first of all I want to thank Alfonso Casas, Pablo Sañudo and Alberto Ángulo, from the first moment you have helped me a lot from the first day you have transmitted to me what the values of this club are and without you I would not be in the position nor the place where I am right now and I will be eternally grateful for it.
Thanks also to all the coaches that I have had, you have helped me a lot, from the first to the last, not forgetting my coaches that I have had in the municipal schools of Azuqueca de Henares, thank you for making me fall in love with this sport. I also want to thank Pablo Laso for making me debut, there is no greater dream for a boy from Madrid who plays basketball than to play for your city's team. Thank you all and eternally grateful to each and every one of you.
I also want to thank all the teammates, staff, physios, utilleros teachers etc ... that I have had, especially the members of the first team, thank you for welcoming me despite being a child as if I were one more. basketball I am very happy to have had the opportunity to have been with you, I have always admired you and I will continue to do so, thanks for what you have taught me, I am very happy to have surrounded myself with such good people as you.
And last but not least I want to thank all the people who support me in good times and bad for having helped me fulfill a dream, all my friends, my family, all the people around me, all the people about everyone from Azuqueca de Henares who supports me on a daily basis, I just want to thank you I will be eternally grateful
Thank you @realmadridbasket for having been able to help fulfill the dream of any youth squad, it would be nothing without any of you ".
Photos from as.com