Gallego: "In offensive phase we are a team under construction"
The rojiblanco coach justifies the lack of sporting background in attack but is "very satisfied" with the point achieved at Heliodoro Rodríguez.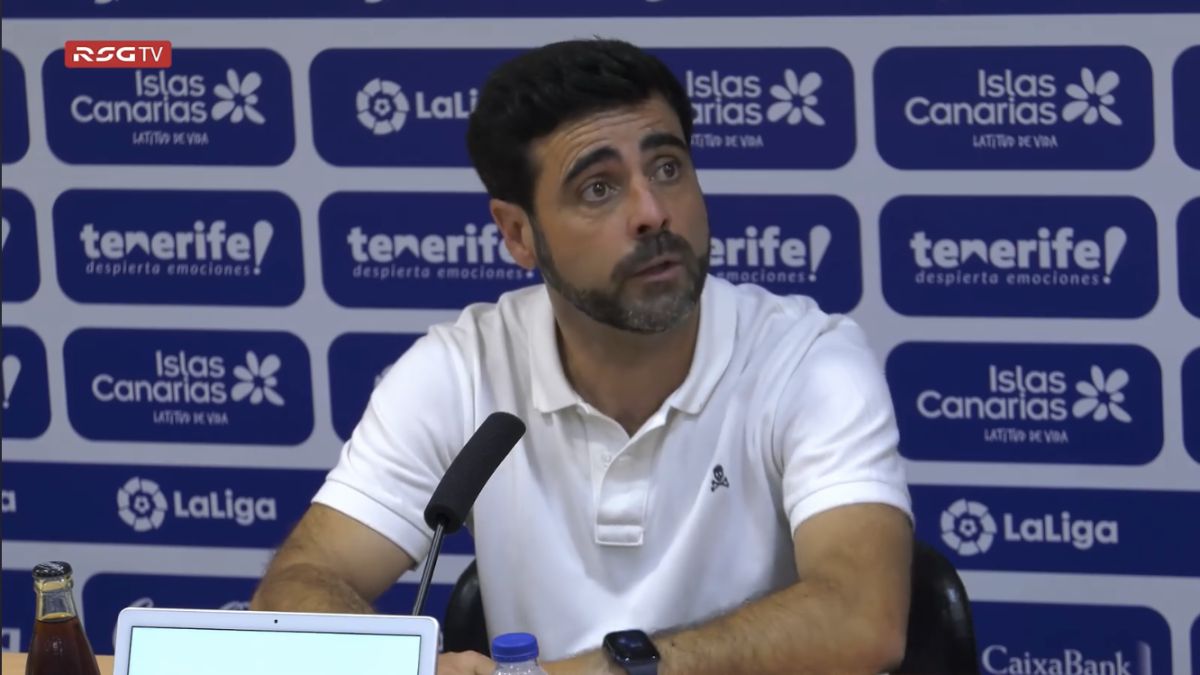 David Gallego was "content and happy" with Sporting's draw at Heliodoro Rodríguez and justified the lack of sporting background in attack in this match against CD Tenerife because, "in the offensive phase, we are a team under construction", he said.
And added on this circumstance: "We have to accommodate several players who are joining, it is the beginning of the season. But I am very satisfied with the progression that the team is having. We know about the difficulties of the category. There are very few teams that generate many occasions, which are far superior to the rival. There will be days when we will generate more, others less. The important thing is to know what we want to generate and how we want to generate it. It is a process that now does not concern me. "
"The point is good" for David Gallego because "adding away from home, against a rival like Tenerife and in a category like this, everything that is adding is important," he recalled. The Catalan coach analyzed a game with "different phases; in some we played what we wanted, in others it was more of them." The Sporting coach said he was clear "that whoever scored had a very high percentage of winning the game."
Despite his satisfaction, Gallego revealed what left him less happy. "We are a difficult team to beat and we have to be more consistent in some actions in which we have not been, such as offensive surveillance, in which we have to be a little more on top. We have to analyze it well," he explained.
But he insisted once more on his joy at the result, "because you get to the dressing room and everyone was quiet, it seemed that we had lost; this is a sign that the team wants more," said David Gallego who returns to Gijón "very satisfied "after having told his players" to value the point because it is not easy ".
Photos from as.com