Full confidence in heroes
Less than two weeks after the market closes, Amorebieta keeps all the players who starred in the epic victory in Badajoz that led to the promotion of the club.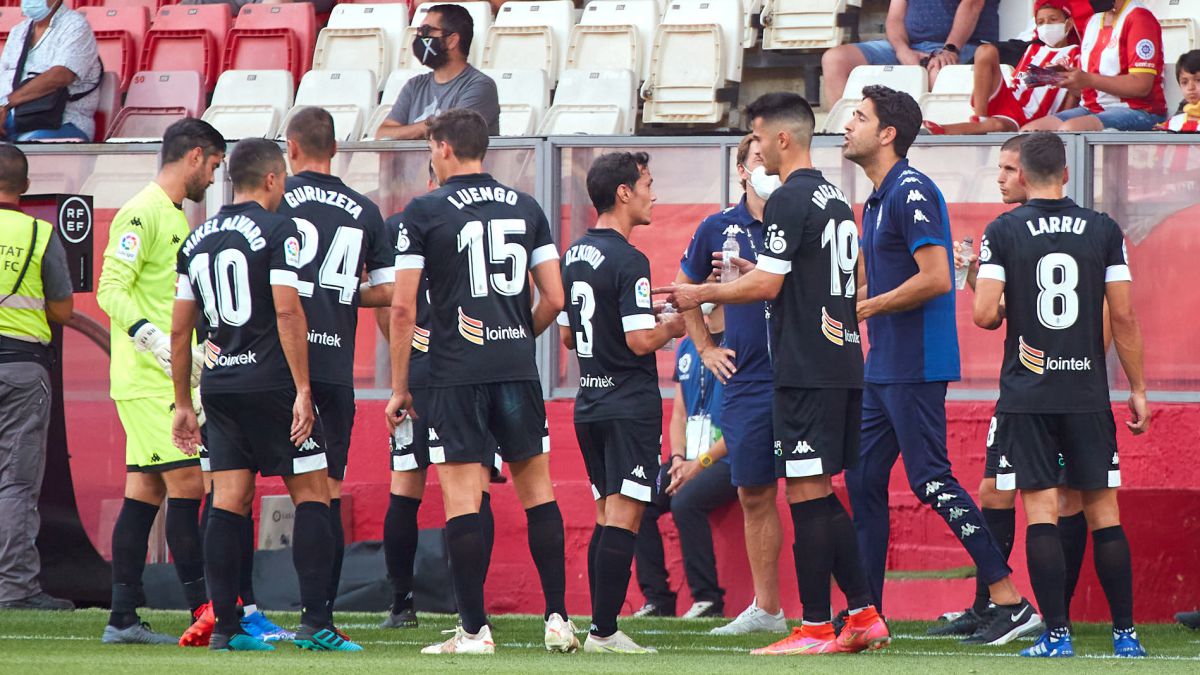 In principle, except for an opportunity that may arise in the remainder of the summer market, Iñigo Vélez de Mendizabal already has the template he wanted, which is none other than the one that managed to take the Urritxe team to the silver category. The eleven heroes who were starters in the most important game in the history of Amorebieta are still in the squad. Saizar, Aldalur, Aimar, Arregi, Irazabal, Seguín, Larrucea, Iker Bilbao, Mikel Álvaro, Orozko and Unzueta made up the lineup for the victory in Badajoz of the promotion playoff final. These eleven, added to Marino, Zarrabeitia, Garro, Etxaburu and Obieta, who were also part of the block last season, are the base of the team that is competing in Second Division for the first time.
It is not usual for clubs that make the leap to professionalism to keep so many players, indeed, some choose to do a squad wash looking for people with experience in the category. But Amorebieta is different, a team from the people, which has become strong thanks to precisely that. The transfer policy has sought to reinforce that unit, without great names of their own and with local players from Euskal Herria. A total of ten incorporations to date have added the blues in all the lines of the field: in goal Santamaría; in defense Luengo, Óscar Gil and Ozkoidi; in the center of the field San José, Olaetxea, Markel Lozano and Álvaro Peña; and up front Guruzeta and Amorrortu. All of them, some already familiar with the club, have had a comfortable and simple adaptation to the group, generating a perfect harmony between new and veteran players.It will not be an easy season at all, but the Blues will fight for their new goals with the players who made it possible for Amorebieta to be where it is. Already in the first line-up of the Velez de Mendizabal team in the Second Division, seven of those who participated, five of them as starters, were in the team last year. In addition to the injuries of Aldalur and Iker Bilbao, which prevented them from being in Girona where they would probably also have played. Now, the Zornotzarra team will look for its first points in professional football against Mirandés, next Monday, August 23 in Anduva. The premiere before his fans will have to wait a few more days, specifically six, until Sunday 29, with the visit of Almería to Campo 2 in Lezama. Before, the zornotzarra club hopes to be able to carry out some training at Athletic's sports facilities, where they will play as locals during this course.
Photos from as.com