Fuenlabrada measures this afternoon the good start of Sanse
Oltra's team has come to surprise in Alcorcón. Xabi Alonso's Real B, undefeated and unbeaten. Two teams play against each other for possession of the ball.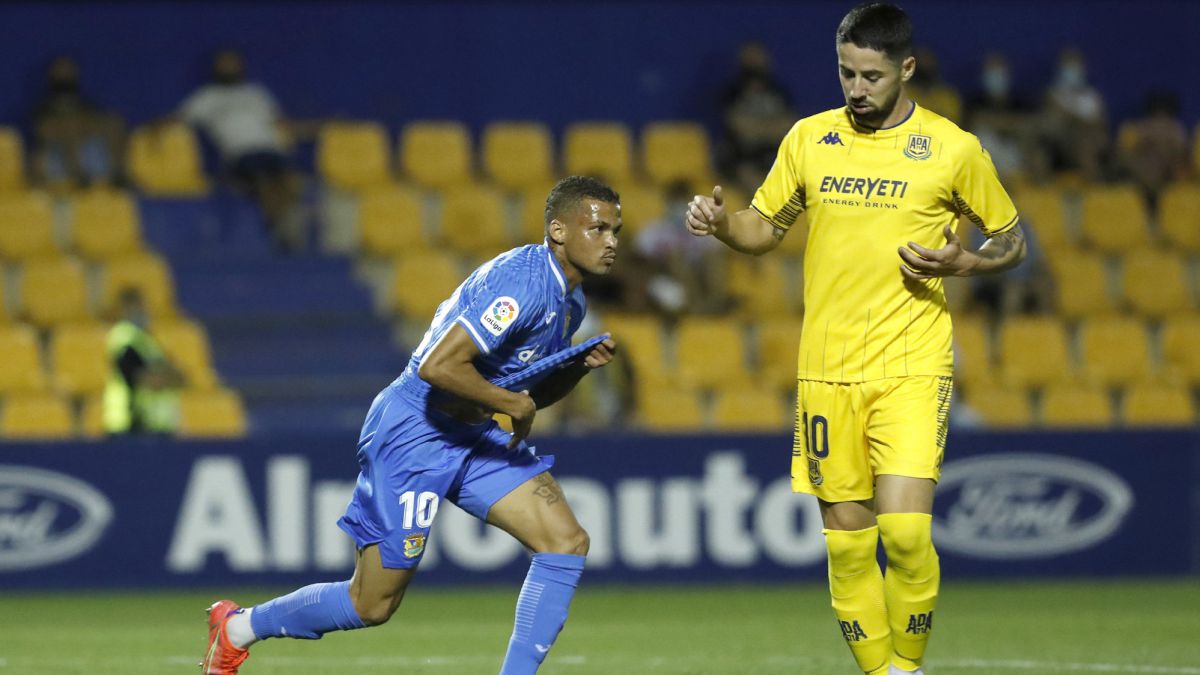 Few expected such a solvent start in the Second Division from the Real Sociedad affiliate. This young Sanse trained by Xabi Alonso has surprised everyone with his good defensive balance and with the maturity shown these first two days, unusual for a second team that makes its debut in professional football. He still does not know what it is to lose (a victory and a draw), and he has not received a goal either, with the figure of his centrals, Arambarri and Urko González de Zarate, growing by leaps and bounds. This good league start will now be put to the test by Fuenlabrada, a rival highly respected by the realistic coaching staff and who has just recovered what was lost at home with a surprising victory in Alcorcón (follow the game live on As.com) .
José Luis Oltra is a coach known for his taste for the ball. Xabi Alonso also wants the same with his Sanse. But there is only one ball, so it will be necessary to see who is capable of adapting better to the moments in which the other team has possession. Mikel Alonso, Xabi's brother, will have given him a good account of what this Fuenlabrada de Oltra is like, because he coincided with him in Tenerife when he was a player. And he has his players plugged in, with Kante, Mula and the incombustible Pedro León who shone with their own light in a field as complicated as Santo Domingo last week. That triumph has given them confidence and peace of mind in equal measure. And the Sanse will give continuity to what has worked for him, pending Cristo Romero recovers himself on the left side; and if Turrientes and Karrikaburu, also called up with the first team, in the end they are also called up by Xabi Alonso. Just in case, Javi Martón and Porkorny are prepared to seize their opportunity. The foals will not be alone at the Reale Arena, because the request for tickets has doubled compared to the first day, and more than 6,000 realistic members have signed up.
Photos from as.com