Fuenla is already tracking the market after the 'no-signing' of Garcés
The forward, Fuenlabrada's main desire this summer, signed with Leganés a few days ago. The azulones return to look for their nine reference.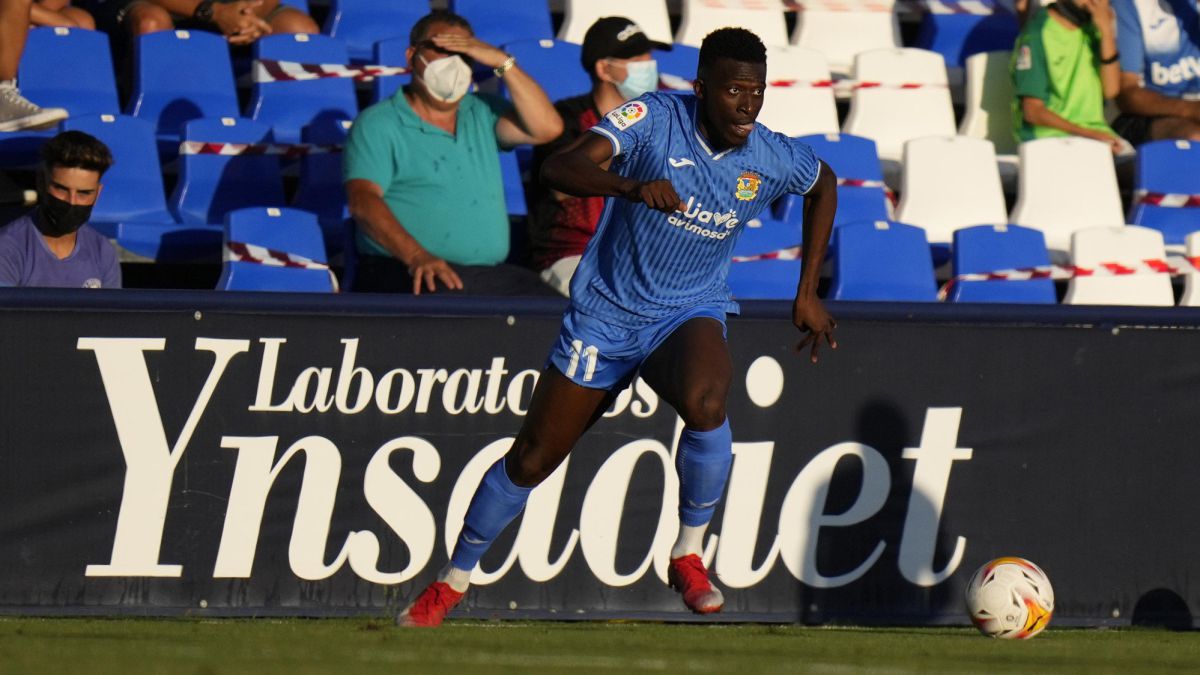 Fuenlabrada fought until the last moment for the signing of Borja Garcés. However, the Azulón effort could not compete with the economic offer and the sporting aspirations that the pepineros put on the table of the athletic youth squad. Unlike what happened last summer with Sekou, this year the balance did not fall on the Kiriko side.
Now what? Now, the sports management of Fuenlabrada is working again to find that striker who carries the team's scoring weight. There is still a lot of good name in the national market and let's not forget that Fuenlabrada is looking closely at the foreigner in this transfer window.
Sergi Enrich or Miguel de la Fuente are two of the most desired nines in this market for their great level shown in Second Division and for being without a team. Both players should not have problems when finding offers from the transatlantic category or even First, but Fuenlabrada has already demonstrated its ability to 'sell' its project and the Azulona economic situation, a priori, is better than that of other years.
However, getting a loan is the main way to sign that long-awaited forward reference. Miguel Melgar, the main manager of the Fuenlabrada sports management, already stated at a press conference that Sekou Gassama "is a player with Fuenlabrada DNA and that they would be delighted to have him back at Torres" at the beginning of summer. It would not be easy. The Valladolid striker, who was only able to shine for three months last year due to an unfortunate injury, would count for Pacheta and is a key piece in the route plan of Manolo Gaspar, Málaga's sports director.
On the other hand, there are two names that have always liked in the Torres offices: Hugo Duro and Fer Niño. The first could look for minutes in professional football to be part of the extensive list of six forwards of Getafe that would limit him excessively. Last season he played for Castilla, being a key player in Raúl's team with his twelve goals. The second is one of the pearls of the Villarreal quarry but, as with Enrich or De la Fuente, he could seek accommodation in one of the strong Second or First teams. In addition to this pair, there are several options that Primera RFEF subsidiaries offer.
Fuenlabrada will continue trying to 'hook' a guarantee striker in a pond where there are fish much bigger than him and with the same urgencies.

Photos from as.com