From Lowry to Kawhi: doubts and certainties in free agency
The NBA is heading into weeks of heavy movement in the offices. Free agency opens and, in it, there are interesting names.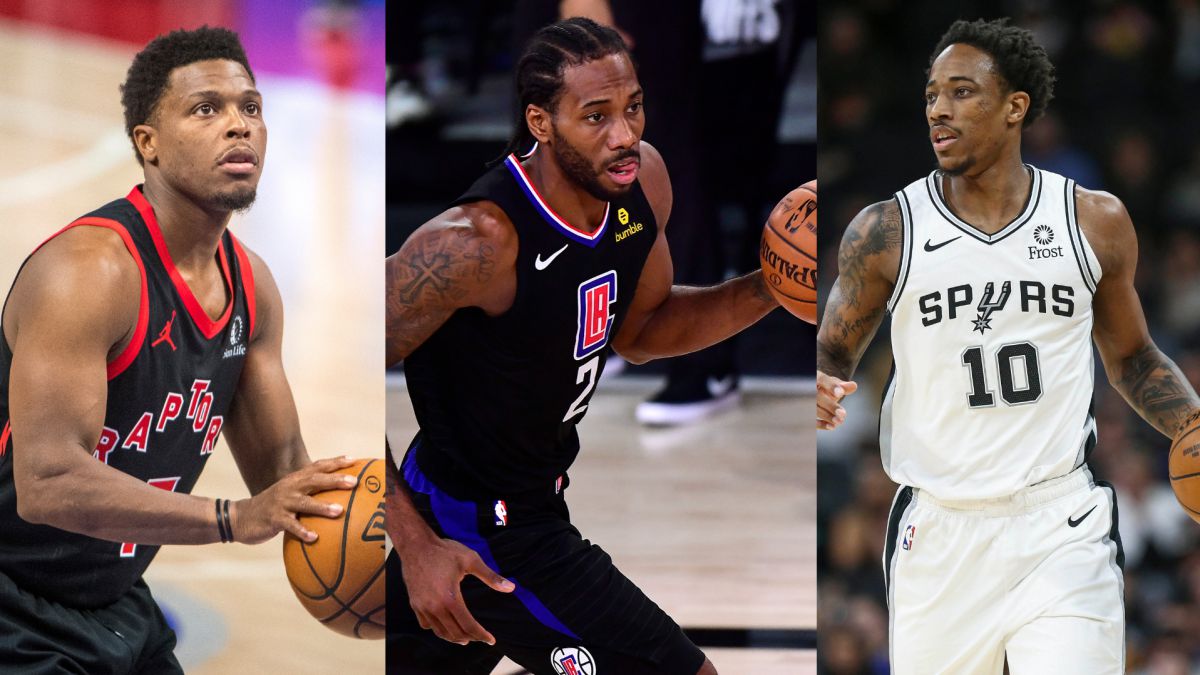 In the free agency of 2020, many heads were already in the one of 2021. "It will be one of the most important in history," it was said. At the time, neither LeBron James nor Anthony Davis had signed their contract extensions. Not the champion Giannis Antetokounmpo. Neither does Paul George or Donovan Mitchell. In less than a year, the map has changed a lot; But despite this, the next few weeks will not be without significant movements. In the season of the return to the old normality, at least as far as calendar is concerned, the franchises can begin to negotiate with free agents as of the next morning (00:00 time in Spain). Four days later, on the 6th, the first signatures can already be produced. Some, long awaited; others, unpredictable. Some of the main names in the market will be, predictably, only passing through, as it is committed to its continuity. It is the situation of Kawhi Leonard or Chris Paul, who have rejected the player option that they had at their disposal. In the first case, 36 million dollars; in the second, 44. Much more difficult to anticipate is the future of DeMar DeRozan or Spencer Dinwiddie, free agents without restrictions and, predictably, with their future far from their current teams.
With all this, the NBA, still shaken by the Russell Westbrook earthquake, is preparing to undertake a constant dance of names and teams. From the Los Angeles Lakers, precisely, some of the most outstanding will emerge. Among them, Dennis Schröder, whose future already seems far from Hollywood. Before reaching the playoffs, the German player turned down $ 84 million for four more seasons; now, with the conformation of the big-three, its continuity options already seem remote. Except for surprise, he will go out to free agency and, as stated, with great contractual claims. Conditioned by all this, and by a very small salary margin, the Los Angeles franchise will also have to decide on Alex Caruso, Andre Drummond or Wesley Matthews, unrestricted free agents, and Talen Horton-Tucker, restricted. Montrezl Harrell, meanwhile, accepted his player option of 9.7 million to call on the Washington Wirzards.
Who, apparently, has definitely moved away from Los Angeles is Chris Paul. The Phoenix Suns point guard became related to the Los Angeles franchise. His name came out next to Westbrook's and, finally, it was this second who will wear purple and gold. According to the American press, he will re-sign with the Arizona organization. In it, there is speculation with figures that would be around 90 million for the next three years. An identical situation to that of Kawhi Leonard. In his case, Bobby Marks (ESPN) draws two possible destinations for the new deal with the Clippers (expected). On the one hand, accept 176.2 million for four years or, on the other, a 1 + 1 formula to be a free agent in 2022 and, then, sign 235 million for 5.
The biggest names in the market
Both Leonard and Paul will go out to free agency, albeit, predictably, briefly. There, however, will be, already as unrestricted free agents, other important names in the NBA, beyond those mentioned in previous lines: Mike Conley, Kyle Lowry, DeMar DeRozan, Derrick Rose, Victor Oladipo, Carmelo Anthony, Tim Hardaway Jr., Spencer Dinwiddie, Evan Fournier, Kelly Oubre Jr., Reggie Jackson, Richaun Holmes, Will Barton, Norman Powell, Cameron Payne, JaVale McGee, Reggie Bullock, Lou Williams, Blake Griffin, PJ Tucker, Dwight Howard, Patty Mills, Jeff Green, Bruce Brown ... Everyone, from their position, will negotiate new contracts, either to continue in their last franchises or to turn their careers around. Conley or Rose, two of the top stars on the list, are presented as some of the biggest unknowns: their continuity is as possible as their turnaround.
The cases of DeRozan and Dinwiddie, already mentioned, are in a completely different situation, since it is difficult to conceive that they are still in San Antonio and Brooklyn, respectively. On other fronts, some relationships are beginning to gain integers. By Lowry, Miami Heat, according to Adrian Wojnarowski (ESPN), is the highest ranked organization; For Carmelo, the Lakers are gaining strength. In all this, the New York Knicks will have a lot of work, with the aforementioned Rose or Bullock, but also with Nerlens Noel or Mitchell Robinson, on whom they have already exercised a team option. His decisions are associated with some of the previous players (Conley, De Rozan ...) and with the movements of other franchises, such as the Dallas Mavericks, with, predictably, the will to keep Hardaway Jr., Luka Doncic's best squire. in the playoffs, and Boban Marjanović. On Willie Cayley-Stein, on the other hand, they have already exercised a team option. The Texans, precisely, will enter with many aspirations to free agency. Their will is to build a winning project for the Slovenian player and they have already taken the first step: freeing up salary through the transfer of Josh Richardson. Sports Illustrated, within the list of free agents, links DeMar DeRozan or Spencer Dinwiddie with the Mark Cuban franchise.
On the restricted free agent lot, the list also features several interesting names. Among them: John Collins, Devonte Grahamm, Kendrick Nunn, Duncan Robinson, Lauri Markkanen, Lonzo Ball, Gary Trent Jr., Jarrett Allen ... Atlanta Hawks, with several years ahead of possible extensions for their young people, must begin to decide since Collins, who, after his brilliant final phase, seems much closer to permanence than to exit. The power forward, before starting the season, rejected an extension; But now the Hawks could match big deals for him. That will have to meditate in Miami, whose players, Nunn and Robinson, could receive significant amounts. Like the Pelicans with Ball: according to the American press, the New Orleans franchise would be willing to match offers of up to $ 100 million for the point guard, but not higher. All of them are also joined by more players with player option, such as Derrick Jones Jr. or Bobby Portis. Serge Ibaka was another in that position, but he has already decided: in his case, he is committed to continuity. In Portis's, his exit to free agency, advanced by Wojnarowski, is certain. His future, although it could continue to be in Wisconsin, remains to be seen. Like (almost) everyone. The dance begins.
Photos from as.com