From ball boy to the first team of Almería
Javi Robles makes his debut in the Second Division after playing in all the lower Indálicas categories. The UDA did not have an Almerian since 2019/2020.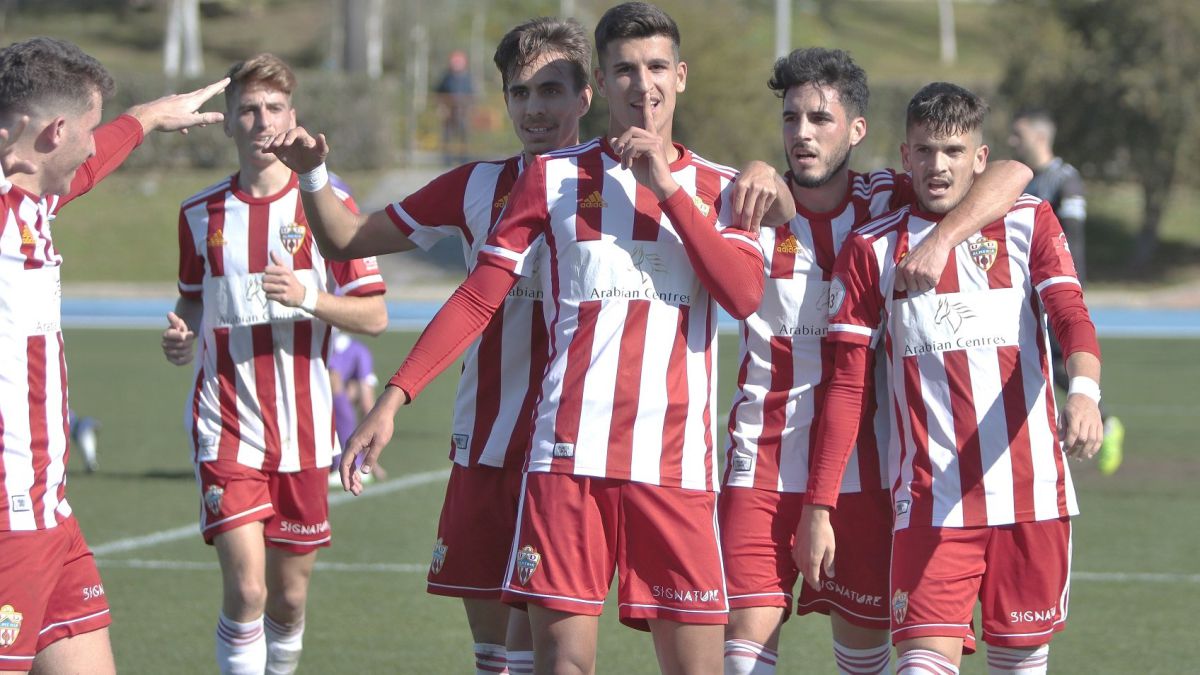 It was his dream a decade ago, when he took his first steps in the bases of Almería and attended as a ball boy at the Stadium of the Mediterranean Games. Then he saw the 'elders' as idols, trying to play their particular game by delivering the ball fast when the UDA lost and hiding it when the Esteban and company won. Almería scored the odd goal with this game, with quick throws that caught the rival off guard, games in which Javi Robles and Pedro Benito, now in the ranks of Cádiz B, were experts.
Robles, who arrived at Almería in 2010, debuted yesterday with the first team from Almería, being the second change when entering the 80 'by Lazo. In the almost 20 minutes, including extra time, he had not out of tune, multiplying on the green of the pitch in defensive tasks to support his team in the center of the field with César De la Hoz. He has done the preseason under the command of Rubi, who has seen in the midfield a more than useful piece, giving him the opportunity on the first date ahead of other heavyweights and making him debut when his team needed him despite not warming up (and that the Vilasarense is of the opinion that all his substitutes should be rotated).
The road to the first team has not been easy, passing through the juvenile, infantile, cadet and youth categories, in addition to the subsidiary. There have been few of his companions who have stayed along the way. On August 20, 2017, at the age of 16 (in October he will be 21), Esteban Navarro made him debut in Segunda B in an Almería B 2-1 Vélez, in which Iván Martos was the starter. Now, already with a record in the subsidiary, Robles reaches the first team, in which an Almeria player had not played since the 19-20 season, when Callejón and Barbero (both have already left) participated in the last day of the regular championship and in promotion promotion.
Maras, claimed by Cádiz, Elche and Goztepe
Nikola Maras was one of the most notorious absences in Rubi's eleven in Cartagonova. They were Chumi, last year substitute behind Maras himself, and Martos, on loan at Rayo, who occupied the center of the rear. As AS has learned, Cádiz, Elche and Goztepe, from Turkey, have presented offers for the Serbian defender, information confirmed by the Almeria entity. The Turks have put on the table an option to take ownership of the Balkan, while Cádiz and Elche ask for a loan with an option to buy, evaluating presenting new purchase offers and not transfer.

Photos from as.com