Fritz gives the scare in Canada and denounces death threats after his defeat
The American tennis player, who suffered a pain in the heart during his match against James Duckworth, denounced the threats he had received from several bettors after his defeat.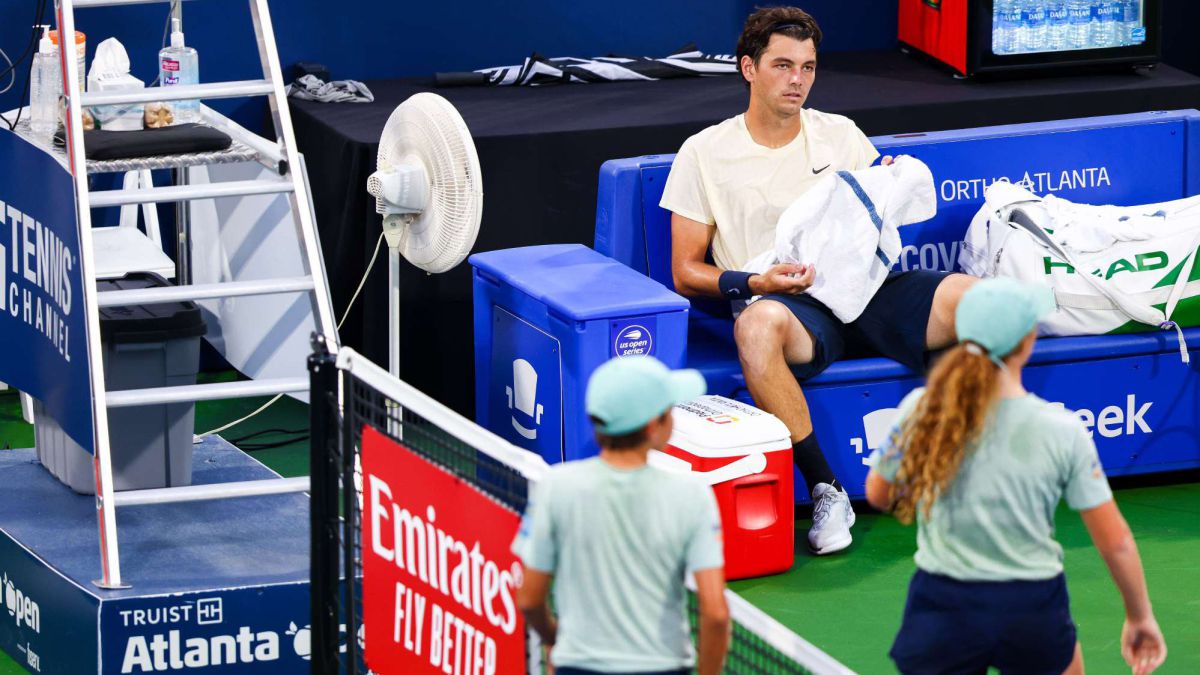 Taylor Fritz suffered one of the most surprising defeats of the day at the 1,000 Masters in Canada on Monday after losing 7-6 (2) and 6-3 to Australian James Duckworth in a game in which everything happened to the American during and after the game.
It all started in the first set, when at 4-4 Taylor Fritz requested medical assistance to have her blood pressure checked after noticing an abnormality in her heartbeat. Despite this, the American continued to play the game, as he later explained on his social networks. "Hi guys ... I'm fine. Possibly one of the hardest things I've ever experienced. My heart went absolutely crazy for no reason. I kept playing because it was so weird that I thought the pain would go away and I really hated giving up even though at the time. better would have been the smartest thing to do. "
Fritz also took the opportunity to charge harshly against those bettors who sent him derogatory messages and even death threats that the tennis player himself shared after falling to Duckworth. "And to all those gamblers who have sent me the typical death threats for not giving up, really, I'm not worried about your degenerate addictions while I'm playing a game," he wrote next to the video in which he shows the list of threats and insults received .
Photos from as.com