Fran Villalba will become the fifth sportinguista reinforcement
Sporting finalizes the operation so that the Valencian midfielder, who played last season for Almería, arrives on loan from Birminghan City.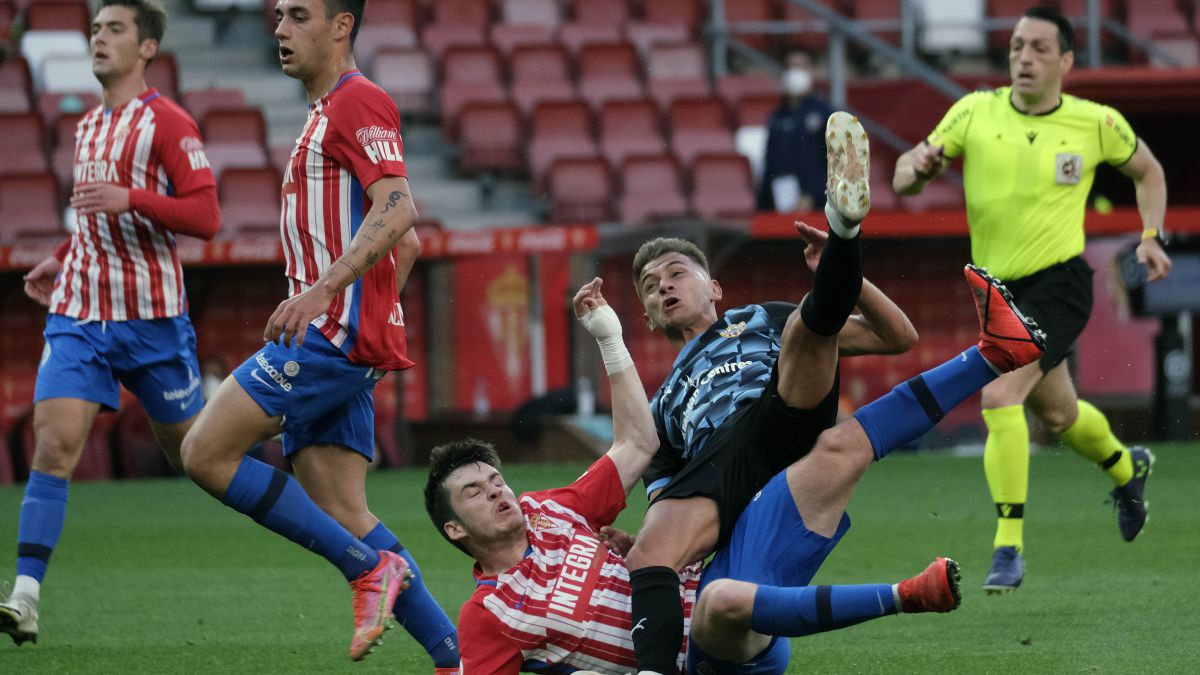 Vasyl Kravets, Christian Rivera, Juan Berrocal and Puma Rodríguez were Sporting's first four signings for the new season and Fran Villalba will be the fifth rojiblanco reinforcement if there is no last-minute setback, which is not expected. The Gijon club hopes to close an operation in the next few hours that will allow it to have this footballer on loan from Birmingham City, the owner of his rights.
Fran Villalba played last season and a half at UD Almería, also on loan from the English club. 23-year-old Valencian, his position is that of a midfielder - according to the file published by the Promoesport agency that represents him - and Sporting was already interested in his services when he was a Mestalla player. Rubén Baraja was the sportinguista coach at that time and had directed him in the Valencian subsidiary.
Five signings, four of them transferred (Kravets, Berrocal, Rodríguez and now Villalba), and only one exit. Those are the operations that Sporting will have closed less than two weeks before the start of the season. The departure is that of Manu García, a footballer whose absence is to be covered with the arrival of Fran Villalba, who in the image that accompanies this information appears in a dispute with Guille Rosas in the last match of the last league in El Molinón.
The sporting director of Sporting, Javier Rico, announced before starting the preseason the need to sell to adjust the workforce, with the necessary reinforcements, to the salary cap. At the moment there has been no sale and the necessary signings were five (a full back, a midfielder, two wingers and a forward), according to Rico himself. A left-back (Kravets), a midfielder (Rivera), a central (Berrocal) and a winger (Rodríguez) are the rojiblancas additions so far to which it will be necessary to add this attacking midfielder (Villalba) from Birmingham City, a team at which in 2010 transferred Sporting to Míchel for 3.5 million euros.
Photos from as.com