For Landa and a good cause
Gino Mäder, one of the best Basque gregarious in Bahrain, has blind faith in his leader as he carries out a very curious solidarity initiative.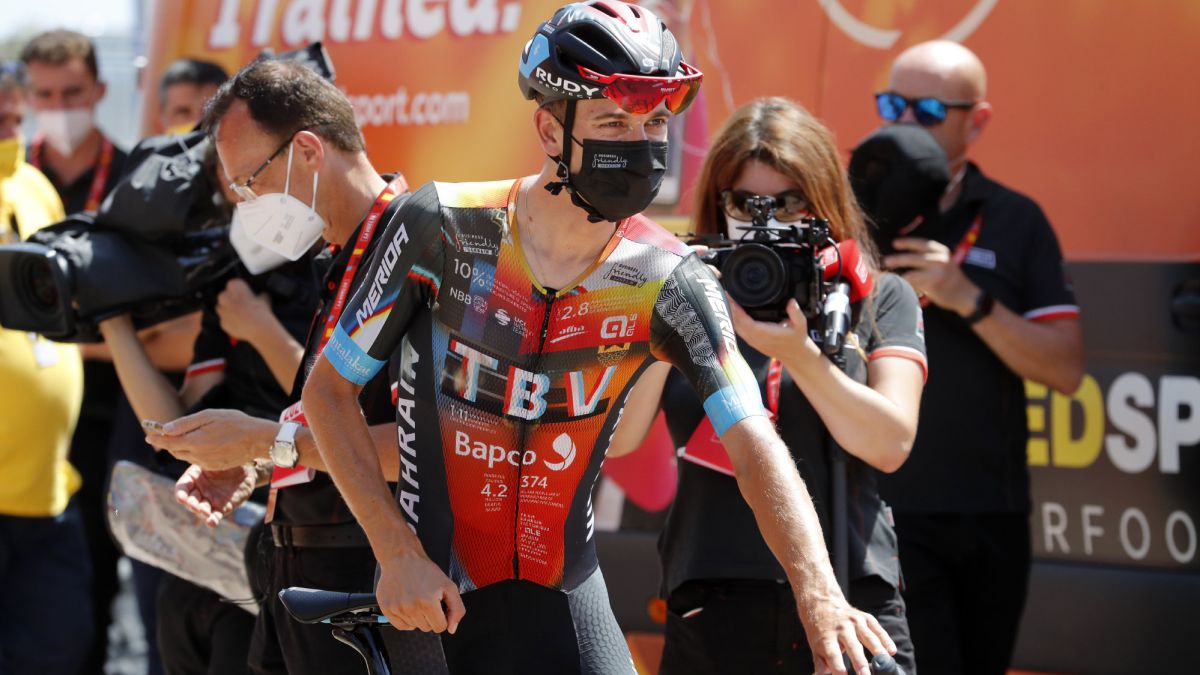 Bahrain has blind faith in its leader, Mikel Landa. The Basque has gone through some difficulties in the first days, but is still in the ointment (12th overall, 1:42 behind Roglic) and within the formation they are convinced that he can achieve something great in this Vuelta. To do this, they have surrounded him with a great team, with riders of the stature of the Swiss Gino Mäder, who at 24 has already uncovered himself as a magnificent cyclist. If in 2020 he debuted in a big one in the Spanish round with the top-20, in this 2021 he has stage victories at the Giro and in Switzerland.
But he explains to AS that he is very clear that in this Vuelta his work is different: "Go for a stage? At the moment, not at all. As long as we have Mikel fighting for the overall, that's our priority ". Mäder thus clears the doubts of whether in a formation that also includes Caruso, Poels, Haig, Padun ... there could be some interest in addition to supporting Landa. "As long as Mikel is there, we are one for all and all for one. I will give him even my last drop of energy ", explains the Swiss, who has faith in the Spanish, although he is aware that" his preparation was not the best "due to his fall in the Giro. "But he's really looking forward to it. Sometimes stopping a little is good and I hope it improves as the days go by ", he argues.
Y while he thinks about his teammate's general, Mäder has become one of the names of La Vuelta for his curious solidarity initiative, which explains in detail: "Each rider he surpasses will be one euro for a charitable cause. At the moment it is succeeding. I have asked people on Twitter which foundation should I donate it to in the end and they have already proposed more than a hundred. So I am getting to know different initiatives and I will give the money to the cause that people like the most. "
Yesterday, Mäder entered 28th, for which he added another 148 euros (the cyclists who were behind) and the total is 1,171. In that parallel solidarity race, he regrets each abandonment: it is an obstacle to raising more money in this curious and solidary way of facing his third big one.

Photos from as.com