First podium for Laia and Sainz
The Spaniards from Acciona make their debut in a final with third place in Andretti's victory. Cristina and Loeb, fourth and Rosberg continues to lead.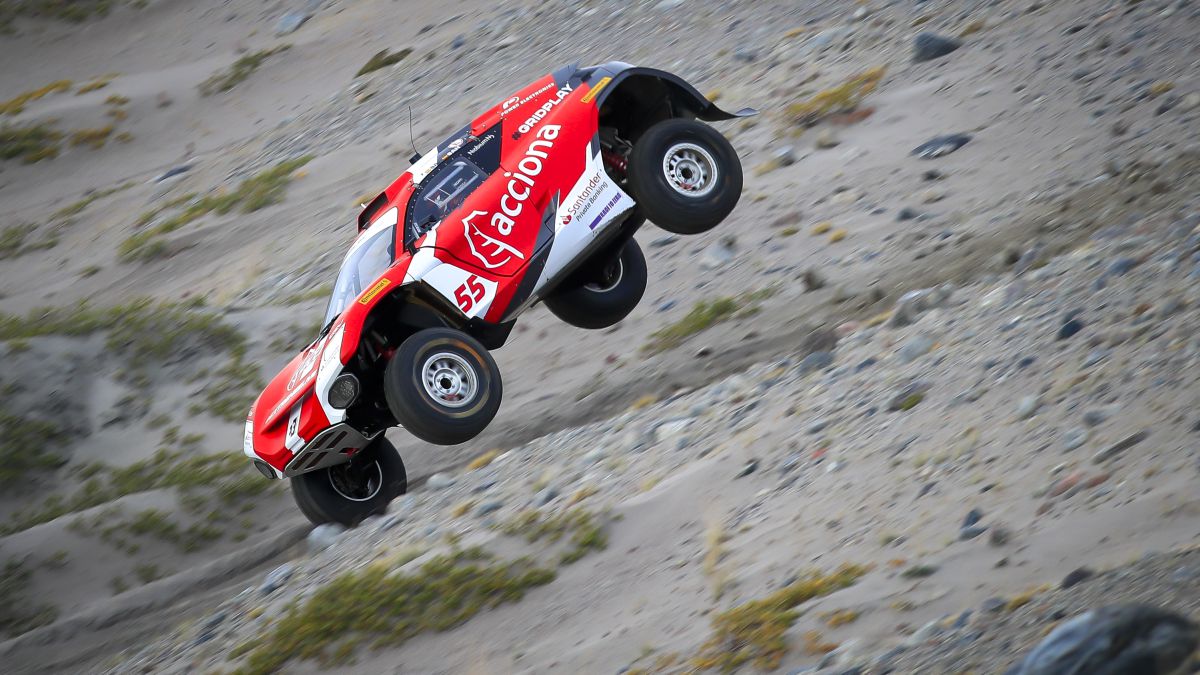 The rain was the star of motorsport Sunday but, while in Formula 1 it ruined the race in Spa, the one that fell in Greenland gave even more mystique to the place. Fog and mud took hold of Kangerlussuaq, making it more difficult to go through the pitfalls of its circuit at Russell Glacier on a race day that finally had a different winner than the previous ones. Andretti won the Arctic X-Prix ahead of Button and Acciona's team of Laia Sanz and Sainz, who celebrated their first final with a podium debut. Before, there was already good morning action with cold, rain and fog in the semifinals, especially in the first, in which the X44 and the Acciona got a pass to the final after a vibrant race in which Sainz started She took the lead against her two female rivals before the relay, but then everything was compacted. Loeb, Laia and Sarrazin reached the final meters close together and Veloce's Frenchman played it with a different line in the area of stones that caused him a puncture and a suspension break just before the goal.
RXR, Andretti (after an intense duel in his semi-final) and JBXE (who was left without rivals in his) took the rest of the tickets in the final, the first to five cars, which did not disappoint. Two men and three women saw the green traffic light after which Loeb took advantage before reaching the narrow area of the track while Laia rolled last and off the hook at 17 seconds for a touch that delayed her exit. But in the relay everything changed, because the X44 suffered a puncture and lost the lead while the Frenchman changed the wheel.Thus, the RXR and the Andretti inherited the fight for the victory between Kristoffersson and Hansen, until the Swede from the Rosberg team took a risk in a jump and it cost him dearly: he stopped and the third victory eluded him. The one that Hansen and Munnings celebrated, as they did in the Acciona with the third after Cristina Gutiérrez tried to surprise Sainz with a different final line, but she did it outside the course and was sanctioned. Thus, the RXR continues to lead by nine points over the X44 and the Acciona is 5th to 39, far, but with the aftertaste its first podium.
Arctic X-Prix Final Results
Photos from as.com